Search
294 result(s) matching "watched", (0.06 seconds)
What show have you binge watched/are binge watching? Is there any episode or movie you have watched over and over?
Bruh. Criminal Minds was binge watched. And then I binge watched all the seasons again.
And then Scandal. Because god dayummmmm that show is amazing, amazingly good at cliffhangers. Smh.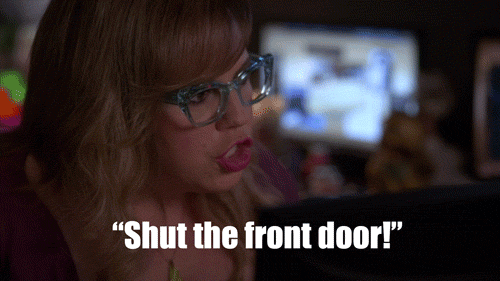 So, I've watched the Last Jedi!
Anyone want to discuss about it or anything else?
So... I just watched "13 Reasons Why"
Since I finally watched the whole series let me tell you how I felt about it... It completely changed my life!
If you don't know what 13 reasons why is, allow me to explain.
13 Reasons Why is series based on a novel by Jay Asher. It's about a girl named Hannah Baker who was a high school student. She committed suicide, but before doing so she records 13 audio cassette tapes telling 13 Reasons Why she did it. I would highly recommend you all to watch this series.
It taught me a lot!... If you are a teenager like me, you are gonna relate to it so much!
tbh, I did cry when episode 11 and 13 came along and you will get to know why when you are gonna start the series but just take this as a warning... Its gonna be kinda depressing as it takes on some serious issues...
It really gives a powerful message and believe it or not I usually do not binge-watch any series like that! It's not really my thing. Sometimes I do not even complete the whole season but for this one, I must say had me hooked from start to finish!
While watching, it was brilliant but sooner as we got closer to the 13th tape things got darker and emotional and it gets quite graphic...
I really do not want to spoil it for you so... yeah! Just watch it you're gonna like it for sure
"Hey... its Hannah. Hannah Baker...
don't adjust your whatever device you're hearing this on
it's me...
live and in stereo
get a snack, settle in
because I am about to tell you the story of my life
more specifically why my life ended
and if you're listening to this tape
you're one of the reasons why"
cannot wait for season 2
Finally Watched Infinity War (Spoilers Ahead)
I hope the ones who are reading this message have already seen the Infinity War. I really wanted to discuss it as I watched it yesterday.
I really liked the movie. It was a great movie with a very tragic ending.
I didn't expect Thanos would do that after we see him crying for his daughter before he eventually sacrifices her. Even I thought that he wouldn't get the soul stone because all that he loved was nothing. This whole speculation went wrong and my mouth literally dropped when Thanos sheds a tear from his eyes.
I also didn't think that he would really snap his fingers.I didn't think he would really do that to wipe out 50% of the population as we see young Gamora ask his him "What did it cost" and to which he said "Everything". I thought he had realized what he had done but my speculation went wrong.
I also liked the couples in the film, Vision and Wanda which goes almost parallel to Gamora and Peter (Star-Lord)
Wanda had to kill the man the man that she loved but then again due to the time stone she saw him come back again and being killed off by Thanos in front of her eyes while also getting the stone. That was really heartbreaking for me.
The second couple, Gamora and Peter, where Gamora asks him to promise her that he is gonna kill her if Thanos gets her and when that moment arises the fact that he is almost going to do it shows how much he loves her. Including the fact that he could not resist himself when he got to know the one that he loved the most was now dead.
The scenes I really loved were the scenes of Black Panther and Thor
The scene when T'challa says to open the shield, it really gave me the chills. When the war of Wakanda began, I really loved every moment of it.
I really liked how they put Peter Dinklage into a giant dwarf. It kinda gave us an origin story of Thor's hammer and saying that we'll make a new weapon is just awesome.
Thor literally survived through the huge explosion in the ship and then he survived taking on the full power of the freaking star.
When he got his new weapon and came to save the day in Wakanda he kicked ass!
Now talking about the deaths, which was the most devastating part for me in the whole movie, the ending.
The moment Thanos snaps his fingers, half of the universe is erased... the saddest death for me was Peter's death. When he told Tony that he doesn't wanna die... It was heartbreaking for me. Black Panther, Spiderman, Scarlet Witch, Bucky, Dr. Strange, Star-Lord, Groot, Nick Fury... all were faded into the dust.
Overall I really liked how the whole movie had a comedic relief between the serious scenes. That had to be there, especially the scenes with Spiderman and Ironman, Including the scenes with GOTG characters.
Now, as the ending left us in suspense let me tell you what I speculate. The fact that Dr. Strange left us questioning why would he do that.
I think that when he looked into the future and saw those 14 million outcomes in which they won only 1, I think he saw something. I think giving up the time stone was the only way they would win. They must lose in order to win. Giving up the stone was the only way to stop him.
In the post-credit scene, we see Nick Fury dropping the device which shows Captain Marvel's logo. And I think she might be a huge asset in helping the others in Avengers 4.
Anyone Went/Watched The Tribute For Chester Bennington? (Linkin Park)
The One More Light Tribute for Chester was at Hollywood LA last night. It was freakin' amazing!
Watch it here if you like!:
And if you're feeling generous, give A donation while you're at it to help fight depression and suicide.
I just wish I could rewind time just to see Chester and actually go to A LP concert. I've never been to one because I kept forgetting to save money, and I don't have any friends to go with. Now it's too late to see one of my idol's and I'll always regret it...
Long live his voice for many generations to come, as he provided that voice to to the voiceless!
Thankyou Linkin Park and Chester so much! And to whoever listens and supports them!