Search
350 result(s) matching "state", (0.08 seconds)
Sadness My Constant State
Lost inside myself again.
I pray for strength often.
I don't want to live but I don't want to die.
I could drown on all the tears that I've cried.
But what if one day I give up on life?
If my itching wrists finally felt a knife?
Would I be very missed if I was gone?
I always hesitate when the steels been drawn.
So here I am on my knees again.
I'm silently screaming.
I'm so exhausted from battling my demons.
WHATS THE BEST STATE IN YO OPINION?
I leave for two days and come beck to a mes- oh wait, no one has killed each other yet. Props to you guys :). Seems to me like we have a new discussion category, lets add to it ;).
What do i think is the best state? Well definitely not Alabama, too fucking hot. And not GA, too humid......maybeeeeeee i think North Carolina.
Your turnnnnnnnnn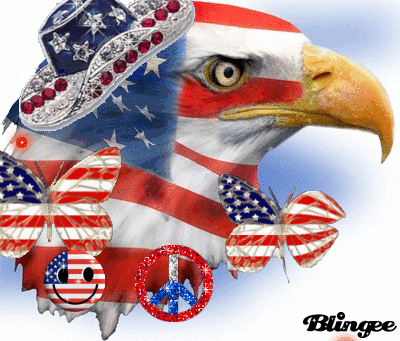 Twitter states that they will be removing their direct messaging
Due to the fact twitter is for people who want to rage only using 210 words twitter has nothing to do with this comment and you have been trapped in a clickbait...why are you still reading this? Are you waiting for a reward?a
? What....wow..your still here...well....you can go now.....I said you can leave!....FUCKING A LEAVE YOUR LETTING THE COLD AIR IN! GAHHHHH FUUUUUUU
SEPARATION CAN SAVE PEEPS- STATE YOUR PURPOSE
Okay so lets be honest, people are here for one of the four purposes: sex, spam/advertisements, friend search, and pub chat.
1-Sex. These are the horny people that pop up in your pm's. Their requests range from nudes to sexting to meetups irl.
2-Spam/advertisements. Well, the name is pretty self explanatory. This type of user is here for promotionss of their own social media, other websites, or a product. Or, they just find it funny to blow up topics and public chat. If you see multiple accounts with similar names, tadaaaa you have found a spammer.
3- Friend Search. These users are pretty dope. The internet is fucking weird sometimes, but every once in awhile you find some good, fun, cool people. Now typically these users mostly just hang out in their pm's and scroll through the posts and pub chat to find some other cool/dope people.
4-Pub Chat. These are also some interesting users. They are typically hanging out in the duh...pub chat. Tey spend most of their time on here and wait to see which of their mates show up, or start up a convo with other strangers.
SO MY PEEPS, now you need to separate yourself. Maybe this post will actually help some people find what they are looking for.
If you are a
Spammer/advertiser - reply with

Sexual- reply with

Friend- reply with
️
Pub chat- reply with

Then, go for it, find people who are here for a similar purpose. If you want, you can even mention other users who are in the same category as you. Now quit reading and get to it!!

Socialism vs. Capitalism?
A pure socialist economy with Central planning and State owned means of production leaves very little incentive for people to strive for excellence or for a better life.With the state providing for everything people become lazy, the country's productivity reduces over time and sooner or later the fiscal deficit crosses the manageable limit.
Whereas a pure capitalist economy while it creates a lot of competition it also creates a dog eat dog environment. It may boost the country's productivity to high scale but it does so at the cost of its underprivileged citizens. With a laissez faire economic condition the State leaves its citizens at the mercy of the Elites. And sooner more than later the 1% will rise in revolt.
I prefer the mixed economy where the State acts as a refree and not a player. It lets the industrialists control majority of means of production but at the same time keeps the sensitive sectors to itself. Where the State will incentivise production with subsidies and special economic zones but will also prevent monopolies. A State in mixed economy can provide better health care and higher education facilities with a Public private partnership model.
To sum it up Mixed economy > Socialist economy > Capitalist economy.
Whats the deal about 9/11?
@kek Try Wikipedia. This is common knowledge and is also taught in school. There should be no alternative theories, we know what happened and anything else is just false speculation from conspiracy theorists.
The attacks were carried out by members of al-Qaeda. An interesting piece of information not on Wikipedia is that the United States attacked and mostly destroyed al-Qaeda, but left a weak government in place, which allowed the rise of ISIS. The wars and invasions launched by the United States in Middle-Eastern countries also greatly contributed to the rise of ISIS in the same respect.
The most important information from Wikipedia and other sources:
The September 11 attacks (also referred to as 9/11) were a series of four coordinated terrorist attacks by the Islamic terrorist group al-Qaeda on the United States on the morning of Tuesday, September 11, 2001. The attacks killed 2,996 people, injured over 6,000 others, and caused at least $10 billion in infrastructure and property damage.
Four passenger airliners operated by two major U.S. passenger air carriers (United Airlines and American Airlines)—all of which departed from airports in the northeastern United States bound for California—were hijacked by 19 al-Qaeda terrorists. Two of the planes, American Airlines Flight 11 and United Airlines Flight 175, were crashed into the North and South towers, respectively, of the World Trade Center complex in New York City. Within an hour and 42 minutes, both 110-story towers collapsed, with debris and the resulting fires causing partial or complete collapse of all other buildings in the World Trade Center complex, including the 47-story 7 World Trade Center tower, as well as significant damage to ten other large surrounding structures. A third plane, American Airlines Flight 77, was crashed into the Pentagon (the headquarters of the United States Department of Defense) in Arlington County, Virginia, leading to a partial collapse of the building's western side. The fourth plane, United Airlines Flight 93, initially was steered toward Washington, D.C., but crashed into a field in Stonycreek Township near Shanksville, Pennsylvania, after its passengers tried to overcome the hijackers. 9/11 was the single deadliest incident for firefighters and law enforcement officers in the history of the United States, with 343 and 72 killed respectively.
Suspicion quickly fell on al-Qaeda. The United States responded by launching the War on Terror and invading Afghanistan to depose the Taliban, which had harbored al-Qaeda. Many countries strengthened their anti-terrorism legislation and expanded the powers of law enforcement and intelligence agencies to prevent terrorist attacks. Although al-Qaeda's leader, Osama bin Laden, initially denied any involvement, in 2004 he claimed responsibility for the attacks. Al-Qaeda and bin Laden cited U.S. support of Israel, the presence of U.S. troops in Saudi Arabia, and sanctions against Iraq as motives. After evading capture for almost a decade, Osama bin Laden was located and killed by SEAL Team Six of the U.S. Navy in May 2011.
The destruction of the World Trade Center and nearby infrastructure caused serious damage to the economy of Lower Manhattan and had a significant effect on global markets, resulting in the closing of Wall Street until September 17 and the civilian airspace in the U.S. and Canada until September 13. Many closings, evacuations, and cancellations followed, out of respect or fear of further attacks. Cleanup of the World Trade Center site was completed in May 2002, and the Pentagon was repaired within a year. On November 18, 2006, construction of One World Trade Center began at the World Trade Center site. The building was officially opened on November 3, 2014. Numerous memorials have been constructed, including the National September 11 Memorial & Museum in New York City, the Pentagon Memorial in Arlington County, Virginia, and the Flight 93 National Memorial in a field in Stonycreek Township near Shanksville, Pennsylvania.
Hope this helps clarify.