Search
98 result(s) matching "sports", (0.03 seconds)
DO YOU PLAY ANY SPORTS? HAVE YOU EVER PLAYED A SPORT?
Sooooo. I used to compete in a few surfing competitions for young ages. I also have played volleyball since I was eight, beach vball since I was 10. I started on my high school's track team but made it two weeks in before I quit
Bonus: is there any other sport you want to try?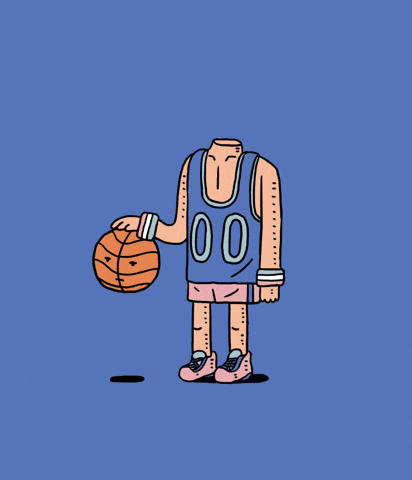 Let's talk about sports
What is your favorite sport and why? What is your favorite team(s)? Do you play any sports?
I love football(American football lol). I got into football when I was a kid because of watching it with my grandpa and learning all about it from him. I gained a true passion for the game from my grandpa as well as my crazy loyalty to my favorite team the Minnesota Vikings(SKOL). I also play football as well. I played all the way through middle school and highschool. I thought I was done with football after highschool since the college I went to didn't have a team. Then I found my second family aka my team the Albert Lea Grizzlies a semi pro team about an hour away. It's been an awesome experience I wouldn't trade for the world. Also it was cool we got to play at US Bank Stadium( home of the Minnesota Vikings). Ok now I'm done rambling let's hear your stories

Booooooreeeeeed !
You into sports?, you follow any sport, or perhaps you do sport?, wow, that was weird way to put it, but english isn't my first language so...cannot be helped
HOW WOULD YOU DESCRIBE YOUR BEST FRIEND ?
So it's about my best friend , I have written 2-3 letters to him till now on tws but this time i m just gonna say a few words about him .......
He is kinda tall (my other bff is taller though) , his name starts from A . His bday is on 6th January . His personality is good , that's why several girls have a crush on him , I also did once and I regret this fact now
I know he is a cry baby but he never shows it , he is jealous of many people but he never shows that too. He loves to sleep , sleeping is his first priority . He has a pretty good sense of humor which he uses to tease me

He is very talented though . His extempore skills are quite good . And he is a good sports commentator that's why he gives commentary on each and every sports event . I am happy that he has become serious about his studies again coz he was out of the toppers race in the last two years . He knows almost all of my effing secrets but I , with no shadow of doubt , can say that I know all of his secrets !!!!! He is good at sports , he is good at debates and all and is also so attentive in the science class nowadays !!! We don't talk much nowadays but our expressions r enough to tell one another that what's going on in our mind .
Correct sequence of tags - He is my best friend but he is really annoying then too ily bff .