Search
40 result(s) matching "singles", (0.04 seconds)
Singles In Maine
Hey guys, looking to chat and make friends(prefer ladies) lol. Sebago area here.
Same country registration for singles tour
I have a pretty straightforward question. Can I sign up for a singles tour when I'm in the country already? How does that work? Do I get a discount or will the traveling expense be deducted from my payment already? I'm planning on signing up for one but I'm already in the same country as where the tour will be held and I don't know how that will go.
Dating someone I met through singles tour...
I've been dating Mei since we've met through a singles tour held by A Foreign Affair in Shenzhen, China.
It's been a month now since then and we've continued to correspond and has definitely gotten to know each other better.
My parents have started to ask me about being married and finding someone to date and
I don't want anyone else other than Mei… so, I want to let them know about her.
My parents don't really know about the trip I had and clearly have no clue that I'm in a long distance relationship with Mei.
I am not really embarrassed, I am rather concerned of how they'd react.
I don't want them to judge my girlfriend or our relationship and I want them to take it as something positive.
But, I'm not really good with confessions… how do I let my parents know in a way that it would be easy for them to accept?
Mind you, my family is Christian and my dad is a pastor…
I also worry how they would react when they find out that Mei is of different religion.
I know my parents are good people, they are loving and they care about me and my siblings…
so I can accept if they have some concerns, but they can also be very protective and
I don't want them to not like the idea of me being with Mei. I could really use some advice on how
I should let them know… please, HELP!
Planning to join Cebu Singles Tour
While browsing through AFA's site, I saw the tour schedule for Cebu, Philippines in January.
This could be my chance to meet a woman whom I can date.
I have been widowed for 5 years. I miss the care of a wife. This is why I delved into matchmaking sites.
I know this is a once in a lifetime opportunity one should think and decide about.
I also heard that Philippines is a beautiful country. They say it's a home to many beautiful attractions.
They say it's a home to a lot of gorgeous and hospitable women.
Man, this is getting so exciting! What should I do next?
I'm done with registering to the site. I just keep myself updated to any details and information regarding the tour.
I want to know your side about this. Will this be worth it? Do you think I should join?
Do you think this is a smart move?
Ideas on common mistakes I must avoid during singles tour event?
I want to ask about the things I should avoid doing during a singles tour… I've decided to purchase a tour package to Cebu, Philippines from A Foreign Affair. I'm a travel enthusiast and I'm also looking for love. When I saw this package, I didn't hesitate at all. But it will be my first time attending one and while the decision was made out of a whim, I still want to achieve success.
I'd really like to hear from anyone here who has experienced or joined a singles tour before. Would really appreciate if someone could fill me in on the know-how, what-not and what to expect. Thanks!
Just a random thought
One rainy evening, I was at our balcony pondering about things.
Then a random thought came by. What if I get married?...
That thought came as a flash in my mind. I was hit by the fact that I've been
single for 5 years already... yes, just like other men, I need that special someone whom
I can be with for the rest of my life. I want to be in a relationship where love is evident and
happiness can be seen in our eyes.
This thought led to the question: Where to find a single woman to date for marriage?
So I decided to surf the internet. While I was busy searching for sources, online dating
came out. But knowing the negative sides of online dating, I decided not to delve into those.
Then a certain website came out again.
The website features matchmaking much more than online dating.
The site consists of services which advocates in helping single men find true love like
singles tour or romance tour. They also have thousands of foreign women listed.
These women are so gorgeous. I continued by browsing through their profiles.
This site left me to the thinking if I should use it or not. I wonder what opportunities would it
give me if I join the flock of men enjoying its service. What do you think guys?
Is it worth trying? What kind of services should I keep an eye-on for its legitimacy?
Where to find the most beautiful women to date
Taking the first few simple steps in looking for a girlfriend is important. It takes effort to find one.
It takes willingness to seek for one. Who are they then? Or, where are these women?
Where to find the most beautiful women to date?
I've been single for over a year and a half now. I miss being cared and being loved by my opposite sex.
My ex-girlfriend cheated on me. I thought she was the one, but I was wrong.
I need to be in a relationship. I need to find the right one.
I need to be cautious in choosing for my future girlfriend.
I found out that a certain website offers a matchmaking service to every single man looking for their brides.
I was curious but I'm also afraid it's a scam or the service isn't authentic.
I opened the website, it's called A Peru Women.
Based on the site's interface, they match foreign men to foreign women. Wow! This seems exciting!
I really want to date foreign women, and I don't care if it's an Asian woman or a Latin woman!
I discovered that they organize Singles Tours in Asia, Latin America, even some parts in Europe.
I also read some testimonials given by men who have been in Peru Women before.
Well, those are really convincing.
I also saw a lot of beautiful profiles of women. These women are so gorgeous and alluring.
Their profiles are tempting also! I guess I need to take part of this service.
So here I am, asking for your advices about taking part of Peru Women's matchmaking service.
Do you think the service is real? I know some friends who have been happily married
to foreign women and I want to be in their place also. But still, I need your opinion regarding all of these.
Can I find the most beautiful women to date in Peru Women? Thanks y'all.
How do you handle break ups?
@jynextremist single forevah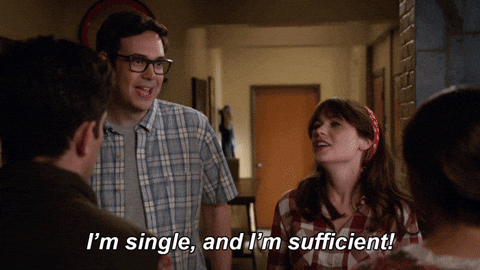 Is dating someone foreign better?
@edward77 If you don't wanna stuck being single forever, then I guess it's fine that you will actually try that way. You could search first. Read some blogs, news or whatever. I've heard so much about the singles tour, I think it's just the same with foreign dating event you've mentioned. There's a lot of positive views about that tour and most people who joined in that tour are at that age range like you.