Search
342 result(s) matching "rule", (0.06 seconds)
Rules for chatting with me:
no flirting
no cussing
be courteous and friendly
don't ask personal questions about me
lastly, don't cyber bully, i've already been through enough depression
Moderators Not Reading Rules?
eyyy lmao whats up errybody, this post will get deleted by some four mods, anyways there have been abuses on public chat because mods dont read rules
Mainly they delete a comment based on their opinion of that comment, racist, profanity ect. ( all topics not mentioned in the sites rules: as they shouldnt be because people should have their own opinion)
Also little sidenote: only excessive profanity should be blocked of course
Dont make 13 yearold mods dude
Get mature people 18+ or even 21+
Im 16 so what im saying is purely for this site, not for me.
@talkwithstranger this has beeeeeeeeen kek, ice, earth, samantha, farewell
What is the most pointless rule in your school?
Attendance ! Attendance ! Attendance !
this hairstyle is banned!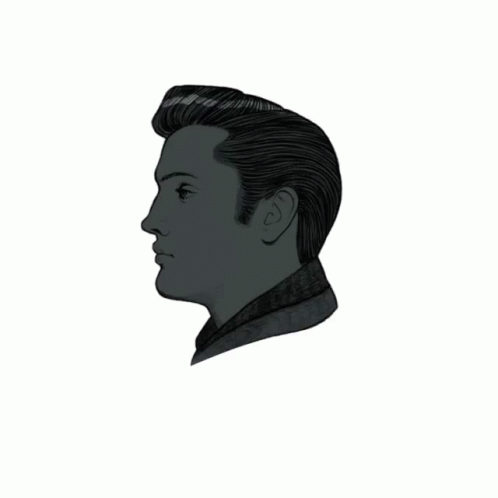 Rules to fight depression.
You know how much I care about you,
sometimes it's what helps get me through,
the day,
to tell you in a new way
of how I want to help you out.
Here's a few steps that can get rid of that clout.
Step 1. Get your sweat on.
I know pretty recently that it dawned,
on me that depression might be getting in the way,
but you can't let your brain say neigh,
into taking this one step at a time.
I know when you decide to you will do fine.
If I was there every night we'd be walking on the levee,
loosing track of time with a friendship all would envy.
But since that can't be the case,
I'm going to root for you to just go at your own pace.
Step 2. Give some compliments.
I know it's well documented,
how beautiful I know you are,
but it appears you have some emotional scars,
of how you view yourself.
Try looking at everybody else,
and telling them the good qualities of them.
You might start letting those good feelings in,
and internalizing them for,
how you see you and you'll want to pour,
your feelings out,
like a spicket of emotions that I have no doubt,
you'll want to keep in the on position,
and I'm only going to make one proposition,
if you need someone to practice with,
I'm right here with you until how you see yourself now is a myth.
Step 3. Put a smile on.
This one might be tricky until that depression is gone,
but nothing makes me happier than knowing there's a smile on your face.
All it does is make my heart race.
It's OK if it's only artificial,
anyone who got a look from you would feel special.
There is nothing to worry,
you have so much love and support there is no hurry.
Just go at your own speed,
and so you know I have a need,
to put a real smile on your face at least once a day.
It's the meaning in my life that guides my way.
Step 4. Give yourself a pep talk.
I know life can sometimes give you a knock,
but don't let that stop,
you from giving your esteem a pop,
in the right direction.
I know when you talk about yourself I feel I need to give you a correction,
but I can only go so far,
because it's up to you on how you are.
Tell yourself about those traits,
that you like about you to make you feel great.
Every day you can continue to add to that list.
It'll get to the point where you exist,
in a world where you love your whole body,
because right now that view is a bit shoddy.
Step 5. Don't self-sabotage
What you think you're seeing is really a mirage,
of an old view you've had for years,
and that thought can bring me to tears,
because I know right now you only see flaws,
but those emotional claws,
have lied for so long.
Even at your "worst" you were just as beautiful all along.
If you start to see something negative in your head,
just start to put those thoughts to bed.
See why you started thinking that way,
and come up with something good to say.
Step 6. Assess your relationships with others
This ones in here just to make sure you cover,
all aspects of your life that might get you down.
If anyone is putting a frown,
on your face and you know it,
just cut them out now before they blow it,
all up and you didn't realize,
how much happier you could be and bring back the sparkle in your eyes.
Step 7. Have a sense of humor.
The thought of this not being true seems like it's just a rumor,
but if there is something about you that gets under your skin,
don't let it bother you just let the funny in.
Make light of the situation,
it will start to build a good foundation,
of well being in your life,
and laughter can help get rid of strife.
I'm here to help if you need some practice.
You don't have to worry about me being a cactus,
someone who would just poke holes.
I'm just here to complete your soul.
Step 8. Have sex.
This doesn't seem that complex.
Try to go and make some time,
and it's just fine,
if you don't want to sometimes.
But if you ever need that boost to make you feel prime,
it's available.
It'll make that image you have of you a lot more unassailable.
Step 9. Fake it until you make it.
This one will make you a hit.
Showing others that you know you're awesome,
will internalize and begin to blossom.
I mean this one already wouldn't be a stretch,
you're already amazing in so many ways that you're the greatest catch.
Step 10. Rock some red.
This one you seem to not dread.
I already know this color,
will look good on you like no other.
It will give you welcome attention to help you from feeling frail,
and will help you sail,
into new heights,
and seeing you in red I just might,
be stunned again by your beauty.
Others will see it too that I guarantee.
Step 11. Stand up straight and tall.
This last step might be the easiest of all,
because all it does is give you a new perspective.
It'll give you endorphin's and be transformative,
on how you're feeling.
You'll turn into a new being.
I write this because to me you mean so much.
I don't like you leaning on that crutch,
of negativity.
If you can see you the way I do it would feel me with glee.
I'll be here whenever you want to start,
but know I'm thinking of you and you're always in my heart.
[How TO] Rules and features of the Community - TWS Welcome Topic
Hello Strangers,
Thank you for joining TalkWithStranger ChatRooms Community
We are so glad to have you between us at the moment. Welcome to Your Social Network of Strangers - StrangerBook!
TalkwithStranger's chatrooms community is like a social network of strangers. Discuss topics, follow people, chat with people, make friends & share everything for free!
Without so much preface, please give us your attention for a moment and read the contents below carefully.
Its For your own good, avoiding problems in future and for the best of your friends.
if your already aware of some parts, you can click on the links below or scroll down the page for further informations and rules.
---
1-How to create a topic and place it in the right category
2-Use of various writing capabilities and familiarity with the language used in this community for making a post
3-Settings: Introducing different options in your settings (no need for single tutorials)
5-Definition of specific terms used on this platform
6-Interest based groups and categories
---
Also, any new rules will be entered at this place and we will keep it updated.
Important Points:
1- you must be over 13 yrs old with parental permission to use our site. further information can be found at this Important privacy policy page.
2- Old And new Users Have to know how to set the most strongest password or Update it as soon as possible, its for your best interests and also a very important Prerequisite for a higher security insurance, you can find The tutorial here.
---
Community Rules & Content Policies:
1- Asking, Posting or swapping picture and all related to Adult, Nude and same stuffs are not acceptable and will take serious actions against the specified user.
2- Using Adult keywords same as "Horny", "Sexting", "talking dirty", "Camsex" , "Naughty girl", "Trade or Exchange", "RolePlay or RP", "Sugar daddy", "Gay" or "Lesbian" In a Topic or Post or as a Username, AND also Adult Pictures as profile picture or whatever at the same level are not acceptable.
3- Making topics with inappropriate contents equals warning and topic deleting .
4- Junk Posts or topics, and also Spamming in anyway would face with serious actions at the first place.
5- If there's a business talk with strangers, try to make your desired topic and explain it therein, spamming it in private chats or disturbing people equals banning.
6- Never Share your real informations such as real phone number, email address or skype number and id. there's no responsibility from our side if every thing happens after your sharing at the very first stage.
7- Try not to flag some one for no reason, it causes misunderstandings and warnings if there was no exact reason for that.
8- Fake Users will get banned after warnings, please avoid making fake accounts.
9- Promoting or linking sites about online dating, making friends or money making, and also scamming sites for grabbing users personal infos is totally unacceptable.
10- Make sure you don't make the website unusable with excessively repeated posting of topics or links or images in both topics and public chat sections for other users. Such actions will face serious actions.
11- You can curse, but you can't be very offensive towards a fellow user. You CANNOT insult the parents or culture of the user, you cannot make the user feel uncomfortable in any way. TWS wants a friendly environment for all its users.
12- Public chatroom always welcomes healthy discussions, but then that discussion shouldn't turn into a group fight. Opinions of people always differ, you should respect them. TWS supports group messaging you can use that facility if you want to argue/fight on your opinion with a specific set of people.
13- You have your Freedom of speech at the same time the other users have their Right to dignity. Your Right to free speech is not to impede their Right to dignity. In case your actions are degrading other users or making their experience undesirable, necessary actions will be taken against you.
please report them if you found any.
---
Any questions or Suggestions?
1- For suggesting new features and talk about the site abilities or report a bug, please make your post or topic in "TalkWithStranger Announcements & Updates" Category or contact directly with the ADMIN.
2- For discussing rules or abilities of texting here, please refer it to THIS topic.
TIP FOR MODS :
From now on, you can use the links above for answering users questions and defining rules for flagged users.
Just Copy and Paste the link which is necessary for avoiding further talks in private.
---
Moderators:
Introducing Moderators and Admin:
Moderators are selected directly by admin based on this Criteria
Admin : @Talkwithstranger
Moderators:
@sologeek
@RAGNAR
@Willow
@Lucifer
@Zoobie
@cutie-cat
@sup
@WtfJudith
•And Also in this page , you can find a list of users based on their :
-reputation
-banning
-number of flagging
-number of posting
-online/offline situation
The more good quality content you discuss and share with others, the more up-votes and followers you will get.
Will Artificial Intelligence one Day rule the world
Artificial Intelligence is everywhere.
A.I. 's story really begins in the 60's with the development of Packet switching networks.
The first demonstration of the possibility to join Networks, to a Network of Networks was done in 1967 in a project led by ARPANET in the U.K.
The Binary Sequence 0 1 being at core of the protocol.
This binary sequence is a continuous series, sequentially arranged in order of succession by the (CPU) in a computer. This ever going series of number is received as an input and transformed to the right output by CPU's.
Permitting somehow to A.I. a certain self-subsistence in the capacity to update itself.
The sequence being constantly ''evolving'' is called Matrix.
All relies only on a current of electricity as source.
There is a very few limits to what A.I. can possibly amount to in term of expanding potential. Being not affected by time in its system of evolution.
Almost 98% of all the information existing in this world is kept on devices.
Humans evolve in linear time means being affected by time in evolution.
Depends on A.I. for communication, localization, in researches and much more.
Its a popular concept and nothing new, the idea of the machine governing a world who'd be ruled by A.I.
Technology is at a turning point, where we are not needed anymore at the control of a device. An example is made with vehicle driving itself, us only to keep an eye to a certain safety.
My ideas are to far i know...So be it.
I thought it be an interesting Topic for people who likes I.T.'s science.
NOW IM MAKING A LIST OF ALL THE RULES FOR TWS-ADD YOUR BELOW ;p
ONLY THE TERM YUPPERS CAN BE USED, NOT YES
NO KOOLAID IS ALLOWED TO BE REFERENCED TO, ONLY CAPRISUN
NOBODY CAN TOUCH ANOTHER PERSONS PUDDING CUP
ONLY DURING MEME WARS CAN AN UGLY PIC OF SOMEONE ELSE BE SHOWN
NO MEME CAN GET LEFT ON READ
WHEN MEETING A HORNY PERSON, ONLY SAY "GO FIND A VACCUUM TO SUCK YOU OFF"
NO TROLLING WILL BE ACCEPTED
IF HAVING SHITTY THOUGHTS ABOUT BEING UGLY, ALWAYS REMEMBER THAT JAY Z SOMEHOW CAPTURED BEYONCE
IF YOU FEEL BAD ABOUT YOUR GRADES. REMEMBER: IF AMAN CAN MAKE IT THROUGH HIGH SCHOOL, TRUST ME, SO CAN YOU
WHEN TRYING TO MAKE SOMEONE LAUGH, THE ONLY JOKES THAT ARE ACCEPTABLE ARE DAD JOKES AND CHEESEY PICKUP LINES
IF YOU HAVE ANY QUESTIONS REGARDING A TWS FEATURE, GO AHEAD AND ASK SAMMY, BECAUSE THATS WHO I ASK WHEN YOU ASK ME
Okayyyy so these are some i have made just for fun. Add some of your encouraging rules below, serious ones, and anything that you have learned from being here