Search
214 result(s) matching "recently", (0.09 seconds)
What is something new you recently learn about your self??
Umm...well..i dont fear no body. And i can do anything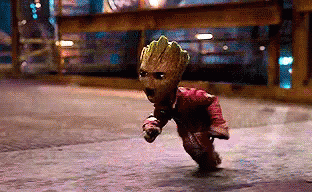 What about you?
I just wanted to express how I've been feeling recently
I think you might enjoy this the most(you can skip to the beginning if you don't care about the music)
I know most of you won't finish this but I hope you enjoy the reality of my situation hopefully expressed as mild poetry
Hi guys I'm a 15 year old kid starting from today as it was my birthday
I'd like to give a mini mini mini recap of my life.
I'm Palestinian, born in syria, after the war immigrated to Bulgaria and after trouble there (assassination of my dad's best friend) moved to France and I've spent 2 years here so far.
That's why I speak Arabic, Bulgarian, French and English(from the media, I've never been to an English speaking country) fluently.
I am also learning German, Greek at school and a tiny little bit of Japanese because I do karate and used to be an otaku
[ @Depressed-Salad here's a mini intro to $UICIDEBOY$. Lol I'm sure it's clear why their music is used in many AMVs. The ones i mentioned are very sombre (dark In french) but don't worry they have many different songs]
I have a play list with 100+ of their songs and it's really the only thing I've been listening to recently. These are about 50% of the names of the 2 band members
I have related very much to the final part of this lyric lately
Sunk back in the driver's seat
Blunt between my lips
I'm riding with a bitch that's high as me
She ducking out
She trying to sleep
I'm ducking out
I'm trying to see the road
But all I can see are four horsemen
Coming closer to me
I think I'm about to die, we'll see
Swerving on them motherfuckers, bitch
It ain't my time
Let the world blow up first
Then I might just close my eyes
It's all I really wanted my whole life
The universe won't notice, bitch
You just another life, the sun'll rise
The stars have already died
The part I relate with the most:
Not to mention this song that I know by heart and is stuck in my head hopefully like a bullet will be in the future:
My favourite 3 lines are
"I'm matter but I don't matter"
And
"Always boasting my emotions on how I'm so fucking broken
Think I'm joking when I'm talking about blowing my head open"
And
"If life's a game of inches then my dick has been the biggest and my goal's to fuck the world until that motherfucker's twitching"
BEGINNING:
This week on Wednesday after pulling an all nighter for a 2h math test and a lot of other work, did the test which was on Wednesday(8:00-12:00 schooldays, test from 10:00-12:00), found it pretty easy, got home, passed out asleep on the couch and then woke up 2-3h later with temporary memory loss, holding my head from worry thinking that I had missed the test i just did along with the other classes, limping around the house from fatigue until I realised 10 min later that I didn't miss it and finally stopped clutching my head so damn hard. Let's not forget that 1 later at about the same time(9 pm) after pulling a 2nd consecutive all nighter right after the memory loss insedent for some other test I looked around my room and realised I've lost one of the most important things in my life and couldn't remember the last time I saw it or used it so I preceeded to walk out the door beginning to ugly cry the moment I left the building. I then walked in the middle of the road not giving a shit about who sees me, kicking light poles and punching walls all the while limping a type of traumatic stress disorder walk. After 30 min of that I decided to play some sports to cheer me up and ended up doing my first 10 sec armstand then got home. What was in the bag you might ask?
1°A Bruce Lee book detailing kali(a martial art with sticks often 1 stick in each hand) and nunchuku techniques
2° 2 nunchuku
3° 2 sticks I found that somehow perfectly fit what kali sticks are supposed to be
4° 400+ cards of all the attacks and kata (passed down codified attacks in a dance form type thingy) of Judo and Karate with the Japanese names on 1 side of the card and the English names and pics/drawings of the movements on the other side. These cards took me 5 months to finish, 30% of them hand drawn and 70% printed and all names being hand written after sophisticated research and are made to revise the Judo/Karate movements whilst I'm not in the Karate dojo(I don't go to a Judo dojo) by looking at one side of a the cards and guessing the other side randomly or chronologically.
5° 2 drawing notebooks I was planning to use for drawing more techniques in the future
6° A hand written notebook full of 450+ Japanese words used in Judo and Karate
The things in the bag cost at least 80€. I lost them as a result of my memory loss after the 2 all nighters. You should not think for a second that I was just reckless towards the 2nd most important thing I own after my phone. After Friday which was a pretty normal day where I just searched for the bag in school, my dojo, my house and im 99% sure that I'm not gonna find it.
Saturday was just me depressed and crying watching YouTube video
Today which is Sunday(Monday 2:30 AM now so technically yesterday)
Is my birthday
I have cried today
I have felt more depressed than I've ever felt in my whole life and I doubt that this is going to be what my usual birthdays are like ; where the year destroys me and completely drains me, renders me depressed, then my birthday replenishes my resources, energy and stops my depression. This birthday will not cheer me up and I will most likely continue living at the same tune of misery and rate of deteruration
I ate cake with my mom, dad, sister and a family made up of parents and a little girl which were complete strangers to me but amazingly friendly people and are my parents friends. The cake was delicious and that family brought me 3 bags of snack bars
Even though I told my parents that I'd rather the money. I wanted 3 things for my birthday, I can't afford a single one but if my parents had at least listened to me and gave me the money instead of buying a cake I could have afforded 1 of them but hey. At least i enjoyed eating it with friendly strangers.
I first wanted 2 things that cost a total of 50-65 € together
A mic = 25€-50€

And headphones which cost 27€ to learn music production
But now after loosing the bag I also wanted
the most important things from it back which are the cards and nunchuks which would cost at least 37€.
I wonder if there will be a day where an amount money that would get me everything I ever needed (120€) will be something I spend on a daily basis. Of course there will but how much will it matter then when I've already wasted the most important years of my life on constant failure. Fuck. Fuck. FUCK. FUUUUUUUCK. If I will live a normal life span my life would have been pointless. So many people at death ask "why?", whilst a lot of them are asking "why did I die" most of them are asking "why the hell was I born at all". Whilst you know my opinions on "the meaning of life" which are that meaning is cosmically non-existent, autogenerated and disappears from the head of the person who created it when he dies. I don't want to live a pointless life, do not want to give my life a simple meaning and live a basic life. I dream big god damn it and I've always dreamed big. I'd rather fucking die than live a basic ass life working a 9-5(or whatever work hour that takes 1/3 or more from my day) job I don't like and didn't chose of course. What's the point in living a pointless life. Fuck that. The only thing I care about and keeps me alive is my parents and sister. If they'll be gone in the future I'd gladly fucking hang myself. The thoughts I thought to be just thoughts might cause me to do some crazy shit. My thoughts have been homicidal, suicidal, schemacidal and I have been a weak piece of shit. I need to get my shit together. This is what we call stream of consciousness writing. Just letting my thoughts flow onto the page. Fuck me. Fuck my life. I need to get my shit together, prevail and overcome. All I can do is move on, walk forward towards the edge of the plank and freeze
I'm finishing this at 3:15 AM on Monday
I have a test tomorrow and am just starting to study for it because I was talking with my BFF from Germany and she was 50% of what made my day(kinda it's still shit) and thought I should spend my time however I want on my BD.
For those who made it through the whole thing, here are some mêmes and a video mostly on the topic in hand to cheer you up
(My number 1 favourite comedian)
Extra(My number 5 favourite comedian):
WHICH IS THE MOVIE THAT ALWAYS MAKES YOU OR RECENTLY MADE YOU CRY ?
actually this is the movie that always makes me cry

TITANIC
I just wanted to express how I've been feeling recently part 2
2 days ago on Friday
I told a girl which i had a crush on that i liked her. That was such an emotional rollercoaster of a day. This girl is CONFUSING, so let's see the context if all this, her friends told me that she liked me, They always make jokes and say that we should be together, but i once gave her a philosophical essay in the form of a flower and she didn't say shit, This might mean that she was too shy to tell me anything or that she didn't care but most likely a mix of both.
The letter(shitty photos taken by my sis without my permission which have come in handy now that I'm reciting this story):
What was written in it (French):
"Tu m'as dit que tu "connais tes capacités" donc tu connais les choses que tu ne peux jamais faire, comme devenir astrophysicien par exemple. Je suis d'accord qu'il faut savoir ses capacités physiques et mentales mais je sais aussi que tu es capitale de faire beaucoup plus que tu imagine. Il faut pas te limiter, tu es intelligente. investit 2h(1h ey 45 min) de ta vie dans la lecture du livre dont je viens de te parler pour la 10ème fois et tu comprendras ce que je te raconte. Presque toutes les  grandes personnes de l'histoire pensaient dans une façon similaires. C'est à cause de leur façon de penser qu'ils sont devenus des grandes personnes et pour apprendre cette façon de penser et comment le simuler, commence à lire le livre. Mon philosophe préféré a dit que nous n'avons pas trop peu de temps, mais nous en perdons beaucoup. La vie est assez longue ; elle suffirait, et au delà, à l'accomplissement des plus grandes entreprises, si tous les moments en étaient bien employés. Mais quand elle s'est écoulée dans les plaisirs et dans l'indolence, sans que rien d'utile en ait marqué l'emploi, le dernier, l'inévitable moment vient enfin nous presser : et cette vie que nous n'avions pas vue marcher, nous sentons qu'elle, est passée. Voilà la vérité : nous n'avons point reçu une vie courte, c'est nous qui l'avons rendue telle : nous ne sommes pas indigents, mais prodigues. J'espère que je pourrai suivre ces mots dans la future mais dans l'instant j'ai beaucoup d'habitudes mortelles. Il faut vivre sa vie correctement, lire des livres de philosophie est de devenir plus sage et de résumer les expériences non scientifiques des morts dans nos têtes pour les conserver. Je ne te dis pas de lire que cette livre mais de créer une habitude de lecture philosophique, PNL(programmation neuro-linguistique/autosuggestion) et en général des œuvres non romanesques.
-LUCIFER Beelzebub Satan"
Before i talk about how i told her that i liked her on Friday let me give you a summery of the circumstances surrounding that day... I got my pencil case stollen on the day where for the 1st time i kept in it a flashdrive along with a 50€+ piece which connects the flashdrive to my phone, and i had music on the flashdrive for an acrobatics play me and my friends had to prepare for sports class (90% of the work was done by me lolz). So when i arrived at school, that morning, and 2 girls told me that my backpack was open I gave my backpack and sports bag to school workers that open the door and welcome students in, i preceded to miss my 1st class running trying to find the pencil case, didn't find it, and whilst looking for it i traced my steps back home where my dad gave me 3 pens, I came back to school and after getting my things back at the schools aid room where you ask questions n' shit,  I grabbed one of the pens and stabbed my hand 3 times so hard that it left 3 dents in my hand which started pouring out blood. I'm never gonna forget the horrified facial expressions when a kid saw me doing that with absolutely ZERO facial expressions of pain or discomfort on my face lols.
later on in the day i tried to cover them up with satanic drawings, which in my opinion looked cool and which might have made me look less shy whenth covering my face with my hands from shyness around the girl. You know because Satanists are hard?!? I still have left overs of that drawing and scars on my hand. Here's a pic that i took whilst telling all this to a friend yesterday about 24h from the initial infliction of the wound when about 50% of it was gone and heald:
Believe me that when using a pen you have to stab your hand REALLY hard to get it to bleed. Stabbing yourself is stupid. But it was because of frustration. It is better than cutting myself or banging my head on the wall. Well after loosing the bag and then the pencil case i was frustrated to the point where i did that, atleast it was a reasonable method of self harm, one that doesn't do much damage, the scars are already 70% gone. No big deal. If you want you should comment on the drawing not the stabbing, because it is annoying when people talk about shit like that and say "I'm worried about you" or "that's stupid", It is annoying so don't do it OK? It is my body and I'll do whatever stabbing, cutting, burning, hanging i feel necessary. Saturday night after going to the hospital i found out that i also broke my ribs after falling on my back during the acrobatics play which explains why i had a lot of stomach and back pain on Friday. So with a stabbed hand full of satanic drawings and broken ribs let us continue with what happened on Friday
So Friday we both were going to her place so she could give me things i missed whilst sick and absent from physics class on Tuesday. I was too anxious the whole way so didn't say much. We talked about anime, one punch man... i told her on the way that i had something to tell her but then told her something completely different because i was too shy and she was like "oh that was it?", then i said "no you'll see" and changed the subject. Ofcourse i never mentioned what i was going through, according to @Lucifer_ no one likes a "macho guy who hides his tears" which is what i am IRL but who cares i am me.  Then we went to her place. I took photos of the papers then tried to waste time for like 2 min to get the courage to say it. This is when i told her, the exact phrasing of what i told her was. "I adore you and i think about you often but i was too anxious to say so" she turns around and asks me what did i just say, i repeat the same with a stutter at 'nervous'(meanwhile a big ass smile is on her face) then i tell her to have a nice vacation, she tells me likewise and i step out the house, all this in the span of like 35-50s so it was pretty quick. Her reaction was still confusing as always but i still feel like i accomplished something. Still not sure if she likes me or not but her facial expressions seemed to point to the latter.
I don't have any expectations that she might like me back or want to go out, that way i avoid disappointment. She might have wanted to tell me something or whatever but i just said bye so i can keep the feeling of accomplishment in case what she was gonna say was negative (but thar seemed unlikely from her facials expressions). That day was truly cancer so i just wanted to make it better. By the way alongside the "i have something to tell you"...(her)"that was it"...me "no you'll see" thingy which might have been creepy(don't know) is something from which comes my worst fear, that she was just nervously smiling because she thought I'd kill her, torture her and rape her lols. Because on the way to her house i asked her what she thought of me And she said "well you are nice and all but when you talk about ways of torturing people and stuff like that you come off as just a bit weird" And i am like "well i just do that to see the reactions of people I'm talking to"
I'm toooooootally not a psychopathic homicidal lunatic. I'm naaahhht(reference to this :
 
)
Ok the end. Weird follow up but still uplifting in some sorts. By the way i am working on replacing everything i lost, one of which are the 2 sticks, i cut a tree branch and started sculpting it to fit the desired proportions:
Now i just have to do the same again and I'd have gotten 1 thing out of the 10+ things i lost back. Oh right i also ordered some
Headphones that'll arrive in like 2 or 3 days.  Life sucks but hey you only get 1 am i right? time to get my shit together. Right now after rereading this post and posting it whilst taking a break from organising my room because of the stomach pain I'm experiencing I'll just continue organising my room lols
Thanks for reading
EXTRA
Compilation of cut outs from $UICIDEBOY$ lyrics that i sing so much, making my throat hurt more than the make-shift nooses i try on:
"Leather belt around my neck feels soooo better than the rope i had before, the result's the same but now I'm comfy when i go"
"Locked in my room, 4 black walls, tie the noose, no recall, no resolve, fuck withdrawal, rather shoot up till i feel"
"I'm matter but i don't matter"
"Blood spilling in my motherfucking pimp cup
Used to love the bitch, now she sucking other dicks
So I cut my fucking wrists
Feel like a puddle of piss
$uicide, death of me who gives a fuck
No one"
"I am the Lord of loneliness
I'll hold my breath
Just spoke with death
He said he hopes for the best
Told him I'm ropin' my neck
Then I woke up chokin' from the hole in my chest
Somehow I manage to function and hope
Every day got a lump in my throat
That's them pills swallowed whole
Smoke a blunt and then fuck all these hoes
End up humpin' they throat
Get the fuck away from me
I hate all of you, faithfully
This world was never made for me
Thankfully I'm trained to see
Past all the lies and righteous sins
I'll shank my knees then walk the plank and freeze"
"Roll up and I'll light a fucking match to the gas, no gas mask
Make it splash and all of a sudden I'm getting ashes
Lasting more than I can fathom
Mass appeal is real it seems
Mass didn't appeal to me
Six, six, six
Wrists glisten cause of slits
Heads missing so I split
Driven apathy, actually traffic
No tragic car accidents happen
You're just a fucking blip
It only matters cause we're matter
Scattering around a hole that gets blacker"
What to do when your bored ?
@us-poet
Recently I fell in love with my gf and for some reasons we set some rules and regulations.
That was the bit different experience which I had most recently
Movie recommendations?
I've seen plenty great movies recently, one of which is 'Thor: Ragnarok'.
Also, I re-watched 'The Pursuit of Happyness' (last time I saw it I was very young). Very powerful film, in brief explanation.
Those are my two most recent movies, gonna' see 'Justice League' this weekend probably.
Hi everyone suggest one step to eradicate corruption in the world.........123456
In my opinion, the first step for everyone in the world would be finding happiness in what you do by first being happy yourself. Recently, I applied for a job below my salary expectations. I realize that money isn't everything in the world. Also, I recently saw "the Founder" movie and realized how the more money you have the more you tend to want. In order to realize this is to stop if you have become ambitious and if you are not happy in the job or what you are doing in life then it's time for change to something that brings you joy. I believe this can help with corruption.