Search
16 result(s) matching "passport", (0.03 seconds)
I am sharing my problems about my life abroad.I need advice. I miss family.
I live away from my family not in my home country I live here as I am working here.
I come from a country whose passport is not really strong so I am abroad to get my passport but that will be given after 5 years of staying in this country abroad. Right now only 1 year has passed so far.
I don't like to wake up at 9 and work till 5. Life seems tough to me as this is my first job. But the company I am working is very big. One of the big 4 accounting firms. But I am technology person.
What should I do. I miss my family especially parents and siblings as they r getting older and I am not with them.
What can I do. Financial contribution? Should I keep working hard? I m 24 and single. How can I enjoy my life?
I am sharing my problems about my life abroad.I need advice. I miss family.
The way i see it you have 2 options:
A) Go home and be with your family: Since you are a technology person and have experience working abroad any high level tech company will definitely take you. Its easier teaching tech people business than the other way around. So if you decide to go home you will earn money and have a good family life, but this will not help further your ambitions of getting a stronger passport and doing what ever you want to do.
B) Stay there and fight. : What ever you are working for, which needs a stronger passport if a big deal, and will help you and your family in longer run. Right now you are feeling homesick its pretty common, you should take some time off from work go visit your family and be back. These 5 years of your life will either make you or break you. Keep working hard. Working 9-5 6 days a week can be pretty hectic, get a boyfriend or at least an acquaintance it will definitely make your life easier and more enjoyable.
WOULD YOU RATHER: BE INVISIBLE OR BE ABLE TO FLY?
@Emily Fly Fly Fly!!! No more fuck'n traffic and passport and visa
.
If anything and everything become legal for 24hours what will you do first?
I thought you were going to hijack a plane and go to US without a Visa or an Passport or spending money..........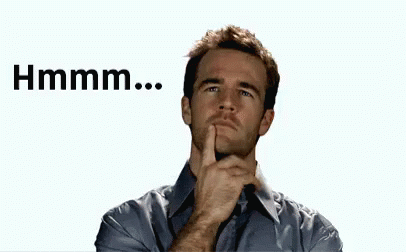 I love papers please
You accepted Jorji Costava's cobrastan passport
This represents your stupidity.
The penalty is death. Your execution is scheduled for tonight.
Your family will be questioned about their intelligence.
Finding a replacement inspector will be easy.
Glory to Arstotzka.
Road Trip around Newzealand
@jynextremist lol idk get a passport first I think and a visa lol ... but yeah you most probably like it over here ... it's nice and people are all friendly as well ... we have alot of different cultures here ... I'm maori so when I can I visit my nan back home to the bush lol
WHAT IS SOMETHING ALWAYS IN YOUR PURSE/WALLET?
@Willoww I always carry 3 things wherever I go and to remember it i made a short form.. PIM
P - Purse
I - ID card
M Mobile
and something that's always in my purse are my Driving Licence, Bike Registration, Debit card, Credit card, My passport photo, and some cash