Search
55 result(s) matching "international", (0.04 seconds)
international chat
hello .My name is Vladimier.19 years. i am from Ukraine. i want to learn eng. language and talk or chat with some interesting people,ask how are you live and other
🕉️ International Yoga Day🕉️
Today is 21st June, International Yoga Day
Some Facts about Yoga
Practicing yoga can enhance the mood of a person. Breath is an indicator of mood. Yoga is all about changing the breathing patterns and inhaling and exhaling in rhythm with the postures. Breathing in patterns can lift up the mood of a person.

Yoga increases one's life span. Yoga aids in expanding the lungs and benefits the heart. Thus, people who practice yoga live longer than those who do not.

Nude Yoga is practiced in many parts of the world. People practice nude yoga wherein they do not wear clothes while doing the yogasanas. It is believed that it deepens their yoga practice and teaches acceptance and love for their bodies, along with building intimate bonds with people in their yoga community.

'Doga' is yoga for Dogs. Doga was started by Suzi Teitelman in New York in the year 2002. Owners practice Doga to secure a bond of friendship with their dogs. While doing Doga, dogs are used as props.

Hot yoga can be dangerous as it is performed in extreme heat and can affect the body blood pressure and heart rate.
There are more than 100 yoga schools in the world.

Yoga is banned for Muslims in Malaysia, as the Muslims believe that the practice does not go with Muslim culture.

After every 30 minutes of practicing yoga, five minutes of rest must be allowed to the body.

Yoga is not just about Asana. Yama, Niyama, Asana, Pranayama, Pratyhara, Dharana, Dhyana, Samadhi are the eight branches of yoga. "Asana " refers to just the third branch of yoga which signifies the postures. Many people think that Asana itself is yoga.

According to the Guinness World Records, the world's oldest yoga teacher is Bette Calman (85 years old). However, a 90-year-old yoga teacher Gladys Morris is petitioning the Guinness World Records to recognise him as the oldest.
What's Your Favourite Asana or Posture?
My Favourite is Surya Namaskar

Tell me your
My mom won't approve my international travel
Next month, I'll be visiting my friend which has been involved with marriage tours for years in Colombia. But there's a problem, my mom won't approve my international travel. She said it's too risky for me, for my age. But dude, I'm already 26! Is there any problem with that? I already have my itinerary for my 5 days visit in the country and I can't just cut this off! I know my mom is just trying to be protective but I'm pretty sure I'll be safe in my travel there. What should I tell to my mom? I need your advices guys!
HAPPY INTERNATIONAL WOMENS DAY- WHO IS YOUR ROLE MODEL?
Today is International Women's day. And I think its time to go back, way back. This day is dedicated to celebrating the achievements of women all over the world, past and present. Throughout time, women have worked considerably hard to create a positive change. In many cultural and social views, females have been degraded to less than men. However, it takes strong women to create a change that affects all ladies centuries after. Despite the fear of the unknown, women around the world have dedicated their lives to overcoming the sexist viewpoints. For a few examples:
In the year of 1903, Marie Curie became the first women in history to be awarded a Nobel Prize.
In 1928, Amelia Earhart defied the belief that women werent smart enough to fly a plane. She became the first women to fly solo across the Atlantic Ocean.
Golda Meir, served as the first female prime minister in the Middle East.
One of the most major movements in American History is in the year of 1920, when the nineteenth amendment, granting women the right to vote, was passed
Through all these important steps to becoming equal, women still suffer in different forms. Seen as sexual objects, fragile creatures, and judged every day by how they look, by what "perfect" is.
So I celebrate this day because I want every girl to have the confidence to dress the way they want, be who they want, do what they love, and have the strength to stand up for what they believe in. Because we are all bad bishes in one way or another, and we have the power to change our lives, no matter what kind of opinion the society has.
BEING A GIRL DOES NOT MEAN YOU CANNOT BE STRONG. IT DOESNT MEAN YOU HAVE TO FIT THE ROLE OF "PERFECT" . AND IT DOES NOT MEAN YOU NEED TO KEEP YOUR MOUTH CLOSED AND NOT DO WHAT YOU WANT. At the end of the day, Id like to give some kudos to mah fav ladies
@vrinda @Laura-Anderson @Black_Beetle @Kat_15 @Emilyyyyyy @LittleGirly003 @tehkotak @InSaNiTy-AsHy @OMGDanaliz @miracle7 @isabella @TheGoddess @cutie-cat @Sammy @Luna-14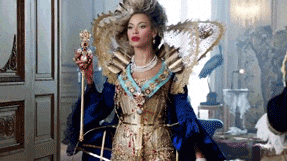 Crytpos are here to stay
Japan's Financial Services Agency (FSA), the country's financial regulator, has revealed details of a closed-doors roundtable between regulators and central banks from a number of countries as a part of a wider multilateral joint research project on blockchain technology.
Central banks and financial regulators from a number of nations alongside a handful of foreign and Japanese academic institutions were all part of a part of an FSA-hosted roundtable to discuss their views on the opportunities and risks presented by public or open blockchain technology. The private meeting was held on March 8 and 9, an FSA announcement confirmed on Monday.
The FSA said:
"The roundtable meeting especially highlights the inherent technical risks and opportunities around blockchain. As a part of this initiative, JFSA currently conducts a study on the vulnerability issues of public-blockchain and relevant security issues and its impacts from technical perspectives."
Participants in the roundtable included central banks from Singapore, Canada and Japan as well as financial regulators from the UK, Abu Dhabi, France and Hong Kong, alongside Australia's securities regulator. Crypto-centric MIT Media Lab, the University of Tokyo and Keio University also participated as academics.
Topics covered during the roundtable include the "Potential of blockchain", "Blockchain innovation and responsible user protection" and "Blockchain tests and use cases – jurisdictional Proof of Concept(s)", among others.
The FSA says the roundtable was to share the nations' collective views on blockchain technology under the 'Multilateral Joint Research' project, an FSA initiative launched in 2017 as an international research effort with a specific agenda centered on blockchain innovation.
While any details of the discussions held during the closed-doors currently remain under wraps, some common viewpoints and challenges could be shared with the public when agreed upon by all participants, the FSA added.
As Japan's retail banking market prepares for what would be the largest consumer-end implementation of blockchain tech via a consumer payments app powered by Ripple, the world's biggest central banks were told cryptocurrencies "do not pose risks to global financial stability" by the international Financial Stability Board (FSB) during the ongoing G20 summit in Argentina.
Is bitcoin illegal and anonymous ?
People are increasingly using virtual money, like Bitcoin, that's not backed by any government. Many central banks have cautioned against it. But most authorities take a hands-off approach.
Here is how it is taken as in different countries
Bitcoin in Morocco
Bitcoin and other cryptocurrency transactions were officially outlawed in Morocco in November 2017 seemingly in response to a major Moroccan digital services company, MTDS, announcing a few days prior that it would begin accepting Bitcoin payments.
Sending and receiving payments via any cryptocurrency in Morocco is punishable by fines.
Bitcoin in Bolivia
Cryptocurrencies have never been legal in Bolivia and the government has been known to enforce its anti-Bitcoin stance rather firmly. People caught using Bitcoin and other cryptocoins can be fined and a number of users have even been arrested on more than one occasion for trading and mining Bitcoin.
Bitcoin in Ecuador
Ecuador outlawed Bitcoin and other cryptocoins in mid-2014 as part of its financial reform plans.
The ban on Bitcoin was seen by many as a way to reduce competition with the country's own digital currency system (Sistema de Dinero Electrónico). This official Ecuadorian currency isn't a cryptocurrency and isn't based on blockchain technology. It's simply a digital money solution based on traditional money and valued after the American dollar.
Anti-Bitcoin laws don't appear to be too strict in Ecuador as there are still several ways to buy and sell Bitcoin and other cryptocoins domestically. Enforcement isn't as strict as other countries like Bolivia and Bitcoin is seen as something that might be technically illegal but is still used by a small number of the population.
Bitcoin in China
The trading of Bitcoin and other cryptocurrencies was banned in China in September 2017. Due to the technology being so popular in the country before the ban though, the change in law hasn't ceased its use completely and many Chinese people continue to trade cryptocoins via in-person trades and chat apps like Telegram and WeChat.
The Chinese government appears to target professional cryptocurrency trading companies over individuals.
Bitcoin in Nepal
Nepal's stance on many aspects of Bitcoin and cryptocurrency is a little ambiguous however it has been confirmed that the trading of Bitcoin is considered illegal following several arrests of Bitcoin traders in 2017 that resulted in a combination of fines and jail terms for those involved. Attempting to use Bitcoin and other cryptocoins in Nepal is not recommended.
Bitcoin Laws Change as Much as Bitcoin's Price
Due to how new cryptocurrency technology is, most countries are still trying to figure out how to adapt to the numerous digital currencies that have sprung up in the past decade.
There remains a lot of debate globally around not only if Bitcoin and other cryptocoins should be recognized as legal tender but also if they should be taxable, how cryptocurrency trading should be regulated, and whether or not governments should monitor mining (the process in which cryptocurrency transactions are processed).
Cryptocurrency laws frequently update in many countries as the technology evolves and usage increases.
Bitcoin and International Travel
Laws and regulations relating to Bitcoin and other cryptocoins can change several times a year as financial institutions adapt to the market and government opinion shifts.
If planning a trip overseas, it's highly recommended to research the target country's Bitcoin policies beforehand via an official government website. This is especially important if travelling for business.
It's unlikely, as a tourist, that you'll be arrested in a country where cryptocurrency is banned for simply having a Bitcoin wallet on your smartphone or for carrying your Ledger Nano S hardware wallet in your pocket. Simply don't ask to pay in Bitcoin where it's not allowed and be careful of strangers encouraging you to do so if it's against the law.
Now, is it anonymous or traceable?
In general, Bitcoin is traceable.
All transactions are stored in a distributed public ledger called a block chain. It means every transaction since the early days of Bitcoin is there. There are many methods of forensic analysis in realm of cryptocurrency to identify users and their activities, though they are more complicated than conventional financial forensics.
In your case, when you buy coins on an exchange, you deposit funds there first. Although there are ways to do this with a high degree of anonymity through cash or money orders, the exchanges expect bank wire transfers or credit cards usually which are very personalised. Therefore all your activities on the exchange are identifiable internally and accounted perfectly. If the exchange receives a warrant from the local or federal authorities in case of any criminal activity, it releases all related data to them. When you withdraw your coins to an address (public key actually) not used previously, the exchange sends them from their hot wallet refilled with their cold storage or incoming transfers of the other traders. No one except you knows who owns this destination address, i.e. possesses the private key. Even the exchange doesn't know it for sure because you can send your coins to any third party such as your spouse, friend, relative or whoever else. However the forensic analysis can tell these coins originate from this exchange, so there is no absolute anonymity.
If you are interested in a high level of anonymity for your existing coins, you may transfer them through several hot wallets of high volume. It could be exchanges, gambling sites, public mixers, etc. This is like using a chain of proxies to get a less traceable Internet connection. However if you'd like the best anonymity possible, you need to purchase some kind of mining equipment and solo mine a block with a generation transaction (coin base) to a new address. This reward is very anonymous with no financial trail. Pool mining is less anonymous, but higher considerably than buying on exchanges. There are also pools not requiring even your email address and not keeping any usage logs such as the P2Pool network. So, you can buy as much anonymity as you need with Bitcoin and other cryptocurrencies.