Search
75 result(s) matching "grew", (0.04 seconds)
As a child, what did you wish to become when you grew up?
And what have you become
A ride of suffering
It started as an annoyance,
a small prick inside,
and that grew,
and grew,
and grew,
and at first I could still function,
keep moving with my normal duties,
but the pain became agony,
as this turn inside was too much to bear.
My hands clawed,
and smashed,
and attempted to stop,
but there was no exits,
or emergency buttons to press,
I was on a ride of suffering,
that was just beginning.
I'd twist,
and writhe,
but nothing helps.
I'm just hitting the peak,
when I can no longer move,
just stuck with my thoughts,
without the ability to act,
and this torment that I must go through.
I want to attack it,
rip it out of me,
cut it,
pull it,
destroy it,
but I can't.
I'm only able to sit and be frozen in misery.
It starts to fade,
I might be OK,
but there it is to build again,
can I take much more?
It slows some more,
and I can use my hands again.
The blood that was flowing,
is leaving my eyes,
and I see more than that red haze again.
I calm back down to normality,
and there is just a soft reminder,
that the pain may return.
Your most favorite item and why
@im-bored I really like the vintage looking equipment you have. It is funny how sometimes the old fashion things are better than the more advance one. Alas, they do not build things like they used to. My father held on to all this old vinyl records and used to play them when I was younger. I grew up listening to music from the 40s and 50s (I grew up in the 80s and 90s).
Slacker shirt, huh? Well, I certainly feel like that at times. You have had that shirt since you were 3? I bet it was huge on you
. Hey, thank you for sharing a piece of your life with me. I am always happy to read.
do you collect anything?
@its-bobby I collect nutcrackers. Started getting them as a Christmas gift every year when I was a kid, and it grew and grew, and my mom still gets me a nutcracker for Christmas every year. I have no idea how many, but I have some I forgot I've gotten. I have a butcher, veterinarian, Irish, German, chef, one that's 4' tall, a Halloween one, and so much more, a lot of generic nutcrackers as well, and one that actually cracks nuts.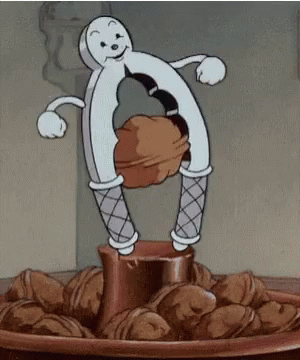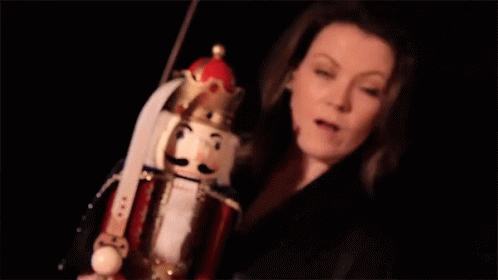 Who are more cruel? Gays or straight?
@rendezvous this definitely a tough topic and I want to play devil's advocate here but it isn't easy...
There are a lot of factors which make your observation very true. It is very typical to see straight people as more intolerant than homosexuals but I believe that is primarily for a very specific reason... religion.
In all monotheistic religions homosexuality is forbidden. Unfortunately, this ideology often spills over into most culture's "normal" way of thinking. It sometimes has the ability to infect laws and other major aspects of life. If we were to find the book (Bible, Quran, Torah) was wrong and it spoke out against straight people, I believe the roles would reverse.
Sadly, society cowers at the thought of God's wrath. Some people believe it is their duty to rid the world of "evil doers." I grew up in a church, however, this notion is foreign to me. At my church we accepted everybody as human beings and a children of God; all races, sexualities, genders... it didn't matter in our eyes because we knew it did not matter in Jesus's eyes. Of course I grew up right outside of San Francisco, so that might have something to do with it. However, the churches here (in the south) vehemently speak out against homosexuality. It literally doesn't compute in my head because the Bible even speaks about Jesus accepting everyone.
So, I guess what I am saying is you are right straights are more intolerant and generally more hateful people than homosexuals but it is necessary to consider their religious standpoint (and what warped shit they were taught) and cultural upbringing (and how heavily influenced it is by the warped shit). Damnit man! I really I wanted to create a good counterargument but you got me here.
What is something new you recently learn about your self??
I'm a picky eater
Annnnnd I recently grew 1cm this year