Search
179 result(s) matching "facts", (0.05 seconds)
CAT FACTS IS LOGIC FACTS
After you step on your cats tail: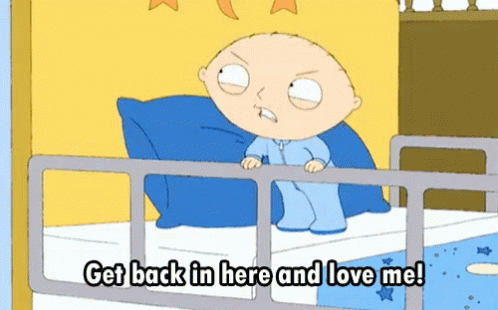 When cat cats bowl is half empty: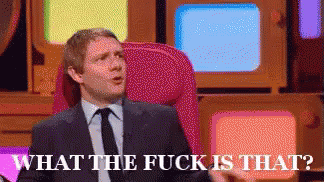 After your cat bites you bit you can't say you hate him/her: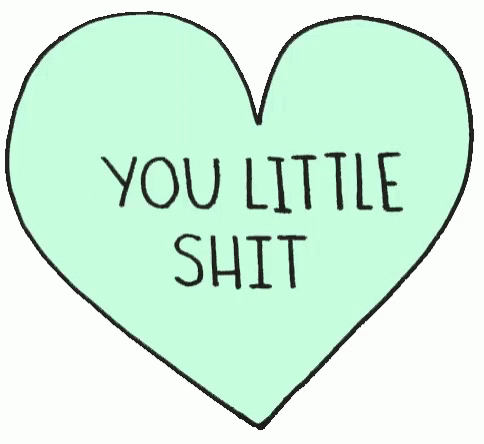 51 mind blowing facts!!!!!
The sun makes up more than 99% of the mass of the solar system.

Humans can distinguish between at least a trillion smells.

Almost every element in your body was made in an exploding star.

An asteroid in our solar system has rings, like Saturn.

There might be another Earth-sized planet in the outer solar system.

A narwhal's tusk is filled with nerves.

Each of a tarsier's eyeballs is as big as its brain.
haveseen

If you shuffle a pack of cards properly, chances are that exact order has never been seen before in the whole history of the universe.

Adults have fewer bones than a baby.

Humans can't breathe and swallow at the same time.

There are about 7,000,000,000,000,000,000,000,000,000 atoms in a human body.

There are about 86 billion neurons in an average human brain.

Every atom in your body is billions of years old.

There's a type of mollusc called a chiton that can make its own magnetic teeth.

Bees sense a flower's electric field and use it to find pollen.

Beaked whales can hold their breath for over two hours.

Mantis shrimp can punch at 80 kilometres per hour.
Video Courtesy Roy L Caldwell

The universe might be a hologram.

There's a gas cloud in the constellation of Aquila that contains enough alcohol to make 400 trillion trillion pints of beer.

Looking at stars is basically looking into the past, because of how long it takes the light from them to reach us.

Dung beetles can use the Milky Way to navigate.

The Milky Way has four spiral arms, not two.

If you cry in space the tears just stick to your face.

During the ice age, 32,000 years ago, a squirrel buried a seed. Now the seed has been used to grow a flower.

We've found over a thousand planets outside our solar system just in the last 20 years.

There's a planet where it rains glass, sideways.
NASA, ESA, M. Kornmesser

The world's oceans contain 20 million tons of gold.

If the oceans dried out, the salt left over would cover the continents to a depth of 5 feet.

There are more cells of bacteria in your body than there are human cells.

There's a species of jellyfish that is essentially immortal.

Ladybirds can fly at speeds up to 60 kph.

There's a 3.5-inch aluminium sculpture on the moon.

Scientists have found a tiny crystal of zircon that is 4.4 billion years old.

You can listen to what interstellar space sounds like.

It takes a photon, on average, 170,000 years to travel from the core of the sun to the surface.

Then it takes just 8 minutes from the sun's surface to your eyes.
Via jrscience.wcp.muohio.edu

A Mars-sized object crashed into Earth 4.5 billion years ago, chipping off a chunk of rock that became the moon, and making the Earth's axis tilt slightly.

111,111,111 x 111,111,111 = 12345678987654321.

Our first ancestor to walk on land was a four-legged fish called Tiktaalik.

Teenage brains really are different to adult ones.

There are roughly 2 pints of water in every cubic foot of soil on Mars.

You can use a blue whale's wax earplug to work out its life history.

There's a mammal in Australia that has sex until it disintegrates.

An orgasm can clear your sinuses.

There's a mantis that can camouflage itself to look exactly like an orchid.

There's an insect that has gears.
youtube.com

Life expectancy has doubled over the last 150 years.

Atoms are mostly empty space.

If you removed all the empty space from the atoms that make up all the humans on Earth, the remaining mass could fit inside a sugar cube.

In the history of the Earth, we're closer to Tyrannosaurus rex than T. rex is to stegosaurus.

Birds are dinosaurs.
Anyone want random facts
Cuz girls are smart!

What are some interesting facts which are not commonly known??
Here are some interesting points which are not commonly known:
If you Google 'Zerg Rush' Google will eat up the search results.
The world's most expensive spice is saffron.
The wettest place in the world-Mawsynram,a village in Meghalaya
Everyone knows about Parliament, right? However, the group of Owls are also called "Parliament"
The word "Checkmate" comes from Persian word called "shah mat". It means "The king is helpless" or "The kind is dead"
Bees can recognize the human faces . So don't mess with them
There are over 100,000 ways to tie a tie.
Prince Charles & Prince William always travel in separate planes in case there is a crash, one needs to survive.
Going to work is statistically three times more dangerous than war.
A higher IQ is correlated with more dreams.
WHAT THREE FACTS SHOULD PEOPLE KNOW ABOUT YOU
With all the new people, and many old ones leaving, I think it's time to reintroduce lol.
Hola, me llamo Willow Maryann Louisa Sanders
I am Brazilian-Australian-Mexican-American, confusing as hell but true.
I have a five year old daughter. Yes I am nineteen. No I am not going to explain to you.
I like to surf, swim, read, write, and talk about Caprisuns, I kinda have a problem.
Your turnnnnn
Do you think ISLAM is a religion of terrorism ?
@how-to-make-a stop banking on the fact you are ex muslim and state that YOUR facts is BENEFICIAL fact..
Everyone else who reads this, do some research and read up on the history of islam and the translated english version of the quran... This coming from a soldier from christian faith...
Is god real? Your thoughts
you guys are hilarious. You see it is beyond ridiculous to believe that we know what is evil. Because a God we could understand would not be much of a God, would He? His ways are so complex, that if you were able to understand His "evil" it would make sense to you. Imagine you are an Amazon tribal member who never has seen civilization. He is taken to watch a surgery in a hospital. Based on all known facts this surgeon is murdering his mother, when in fact he is saving her life. You see, he does not understand the vastness that he was so closed off to. This is our limited human perception. If we were in fact able to see what was good, bad, evil, kind...well what kind of test of life would that be? What kind of free choice would we have Some lame test. Yes, Is it easier to complain about what pain (there's no denying some things are painful but whether or not they are evil is a whole diff story, pain always has a purpose in Gods calculation) goes on in the world and excuse that for the reason God dosnt exist and say "yay, now i dont have to calculate any of my actions!" in fact, this is just stupidity.
If We could understand God, why arent You and I God? That would be some stupid world. This world is but a hallway of preparation, to something much greater. How embarrassing would it be to come into the next world not wearing any clothes? Remember, God is only merciful. Even Hell is but a merciful act on His part. It is the process in which He removes your sins in order to hold you close whereas before you were too filthy. Imagine a guest at a wedding, he comes in and they are ready to begin when suddenly he defecates all over himself. The other guests are shocked, and the father of the bride says to a guest to help this man clean up instead of kicking him out. So he takes the man to a hotel room and turns on the hot water and scrubs him. It is painful and uncomfortable but in the end, he can return to the wedding. This man was no ordinary guest however, he was the groom himself, and the father in law loved him so much and wanted him to be able to be as close to the bride and himself as possible that he made him go get cleaned up. God is never evil, simply misunderstood. Our human brains cannot possibly ever understand HIs ways. We should act accordingly. Humble.
A Letter To Whom It May Concern
Dear Willow, (A CapriSUN Queen, My Favorite Writer Ever)
I always put a concern on your post even i dont follow you
(my first promise to Judith that she is the only girl whom i follow).
FYI, words are swords in this digital era.
If that people (who messed up or troll you or bullies you) exist on this TWS, dm me directly. I will try to proceed "punishment" on that person and @ragnar will make the "execution". No worries, we are with you.
If it is happening on your real life, i can do nothing but i am all ears if you need me.
About old friends who left, we do miss all of them. I miss @lucifer and now he is back with @ObviouslyLucifer , and 2 of them still lurking till now @AlbertoLok and @Stranger_Danger
@Help_WtfJudith miss @LayIa . @Evan-Elderson miss some of his "troll friends" and some "oldies friends" of him (i feel sad when daddy feel this way. So i let daddy wins in every battle with me to please him). @Rendezvous miss some of his friends but some of them come back on this summer. You are not alone.
About friends, i dont have any words for those words. Friendship is not about who you are and how long you have been with them. Friendship is about someone who accept your flaws, understand your weird side even still love your ugly side.
You forget the fact, you have many friends here, Ms. Sanders. Even @Zoobie is a friend of yours
. Do you need a fact? He put your name on his bio like @Rendezvous around 2 days ago.
Right now, you know what do you want to do something in your life? Cool. You can start writing or compose a music or try to be A BAD TEACHER like me
About the drama, I am A DRAMA KING
. So will you hate me now? Screw with haters, Willow is always the best
About hiding some facts and things. Haha. Do you think i am not hiding something? Nope. We all have secrets, we all have privacy. All of us. No worries.
One thing you have to know about trust that this girl ever shared me @Help_WtfJudith tfjudith even it is hurt, i forgive her lies and i wish her come back
Do you know willow, a 17 years old blue eyes Canadian girl who speak french, do weirdo stuff all days and always be the most abnormal person in this tws say this? I cant say anything. In that time i think i am in love with her side.
I am not saying you should be someone or something. It is about how can we deal with people who make you feel unpleasant or sad or angry or may be bad feeling. When you control yourself, everything will be alright. Just deal with it, move on and continue your new journey in a blank paper.
For me, family is about :
Money can come and go, we all know that. The most important thing is people in this room, right here, right now. Salute mi familia. - Dominic Toretto, Fast Five
Yes, but we live in TWS now, everything rn such a cupcake rainbow after "pride month", sweet and lovely
@Mr-H ARE YOU THE ONE WHO RESPONSIBLE FOR THESE BROKEN HEART WORDS AND MAKE A GIRL SAY THESE WORDS? OKAY. YOU WILL BE BANNED FOREVAAAAA

Da hell with you dude? copied mama willow Nada Nada Baby Boy, you are not a gentleman when you make a girl cries.
(What da hell wrong with me today? Did my gay side wake up or something?)
@mr-h cheer her up every time because she is the only girl you love right? This girl needs many attentions. oh i forget the fact that YOU ARE GAY like me

FYI, i did annoying Judith everyday till she is like "OH, NOT AGAIN G".
but it is a lie
l
@ragnar give @Mr-H a permanent banned if he cant share all of his body (even his dick, his hole and his half ballss) lol.
*i am kidding.
Yes, your full name is Willow Mary Louisa Sanders. We all make mistakes because we are hooman. May be @spaceboy would not make any mistakes, because he is alien

Then, if you are not beautiful like you said, @Abby-22 said that you are her lesbian gf. My question is, how can you are not beautiful when you have a lesbian gf? okay rn i said that @help_wtfjudith is not beautiful because she neva had a gf
Yes, you dont know everything. You are not a god even Jesus does not know everything, girl.
Thank you for never loving me because i just love @help_wtfjudith
Judith you can send your doggos naked picture later as a thank you word
Noted, you are sensitive and you just know about emotions. I will try to perceive you as my needy sister on her period who demands me do anything, everything or i will get a punch from my parents
Sometimes Its okay to not be okay
Congrats, you have a second song now. After NADA NADA BABY BOY, now you can launch this song
Bandung, July 2nd 2018, 11.18 AM (UTC+7)
Sincerely,
G (Judith's Last Husband, A Drama King)