Search
207 result(s) matching "facts", (0.06 seconds)
CAT FACTS IS LOGIC FACTS
After you step on your cats tail: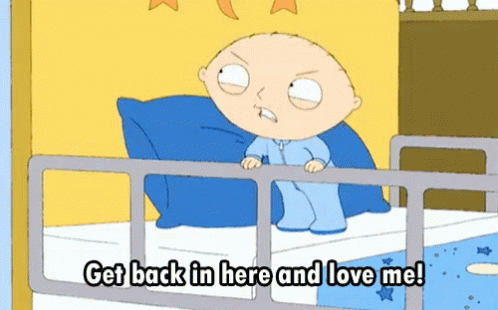 When cat cats bowl is half empty: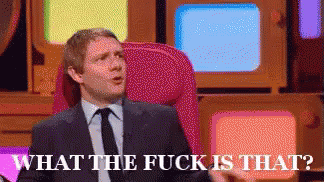 After your cat bites you bit you can't say you hate him/her: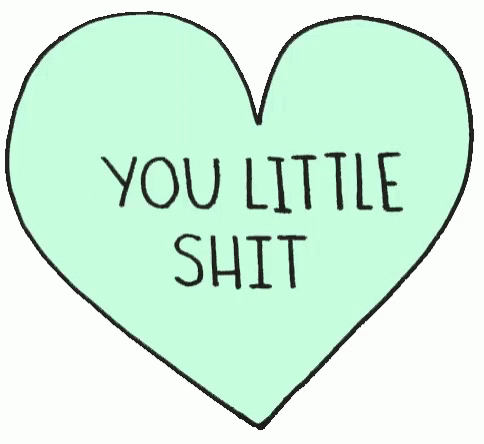 Facts About Doggos
@WtfJudith those are 4 you :3
1 . dogs can smell your feelings
2 . dogs are as smart as 2 year old toddler
3 . dogs can learn more than 1 000 words
4 . puppies can sleep 18 to 20 hours a day
5 . Greyhounds [breeds] can run up to 44 miles per hour
6 . there are about 400 mil. dogs in the world [good luck following them @wtfjudith]
7 . the smaller dogs are the longer they live
8 . A russian dog Laika was the first animal in space
9 . Dogs aren't colorblind but they don't have eye receptors for red
10 . Dogs have 3 eyelids
11 . Basenji is only barkless breed of dog
12 . three of 12 dogs survived on titanic
13 . the most common health problem for dogs is actually obesity
14 . dogs can be taught to solve math problems [really simple ones tho]
15 . dogs have sense of time , and they miss you
16 . dogs get jealous when they see or smell you petting other dogs
17 . the Saluki is oldest breed of dogs , they appeared in ancient Egypt
18 . more than half U.S presidents owned dogs
19 . Stray Dogs in russia learned how to use subways and get off at specific location to search for food
20 . dogs can suffer from anxiety
21 . when dogs poop they look at you because they trust you and hope that you will protect them from any danger when they are in weak position
i will now focus on these kinds of fact topics because you seem to enjoy it :3
Useless Facts [kind of]
Alright before i start this countdown should i continue writing facts here? :3 [this is second fact thread]
1 . the hashtag key [#] is called octotroph
2 . everytime you lick a stamp you consume 1/10 of a calorie
3 . all clocks in pulp fiction are stuck at 4:20
4 . the chances of you dying when you're going for a lottery ticket is higher than you actually winning
5 . a sneeze travels about 100 Miles per hour
6 . cacophobia is a phobia of ugliness
7 . pternophobia is a phobia of being tickled by feathers
8 . banging your head against a wall burns 150 calories per hour
9 . Lettuce is a member of sunflower family
10 . we aren't sure who invented donuts Hanson Gregory claims it but we have really not much proof
11 . you can taste onions by rubbing it on your feet
12 . Mall Of America is owned by Canadians
13 . Canada is the most educated country in the world
14 . when you sneeze your heart stops for a millisecond
15 . you cant sneeze with your eyes open , if you would they could pop out
phew , took me alot t i m e to write this
What are some interesting facts which are not commonly known??
Here are some interesting points which are not commonly known:
If you Google 'Zerg Rush' Google will eat up the search results.
The world's most expensive spice is saffron.
The wettest place in the world-Mawsynram,a village in Meghalaya
Everyone knows about Parliament, right? However, the group of Owls are also called "Parliament"
The word "Checkmate" comes from Persian word called "shah mat". It means "The king is helpless" or "The kind is dead"
Bees can recognize the human faces . So don't mess with them
There are over 100,000 ways to tie a tie.
Prince Charles & Prince William always travel in separate planes in case there is a crash, one needs to survive.
Going to work is statistically three times more dangerous than war.
A higher IQ is correlated with more dreams.
Anyone want random facts
Cuz girls are smart!

51 mind blowing facts!!!!!
The sun makes up more than 99% of the mass of the solar system.

Humans can distinguish between at least a trillion smells.

Almost every element in your body was made in an exploding star.

An asteroid in our solar system has rings, like Saturn.

There might be another Earth-sized planet in the outer solar system.

A narwhal's tusk is filled with nerves.

Each of a tarsier's eyeballs is as big as its brain.
haveseen

If you shuffle a pack of cards properly, chances are that exact order has never been seen before in the whole history of the universe.

Adults have fewer bones than a baby.

Humans can't breathe and swallow at the same time.

There are about 7,000,000,000,000,000,000,000,000,000 atoms in a human body.

There are about 86 billion neurons in an average human brain.

Every atom in your body is billions of years old.

There's a type of mollusc called a chiton that can make its own magnetic teeth.

Bees sense a flower's electric field and use it to find pollen.

Beaked whales can hold their breath for over two hours.

Mantis shrimp can punch at 80 kilometres per hour.
Video Courtesy Roy L Caldwell

The universe might be a hologram.

There's a gas cloud in the constellation of Aquila that contains enough alcohol to make 400 trillion trillion pints of beer.

Looking at stars is basically looking into the past, because of how long it takes the light from them to reach us.

Dung beetles can use the Milky Way to navigate.

The Milky Way has four spiral arms, not two.

If you cry in space the tears just stick to your face.

During the ice age, 32,000 years ago, a squirrel buried a seed. Now the seed has been used to grow a flower.

We've found over a thousand planets outside our solar system just in the last 20 years.

There's a planet where it rains glass, sideways.
NASA, ESA, M. Kornmesser

The world's oceans contain 20 million tons of gold.

If the oceans dried out, the salt left over would cover the continents to a depth of 5 feet.

There are more cells of bacteria in your body than there are human cells.

There's a species of jellyfish that is essentially immortal.

Ladybirds can fly at speeds up to 60 kph.

There's a 3.5-inch aluminium sculpture on the moon.

Scientists have found a tiny crystal of zircon that is 4.4 billion years old.

You can listen to what interstellar space sounds like.

It takes a photon, on average, 170,000 years to travel from the core of the sun to the surface.

Then it takes just 8 minutes from the sun's surface to your eyes.
Via jrscience.wcp.muohio.edu

A Mars-sized object crashed into Earth 4.5 billion years ago, chipping off a chunk of rock that became the moon, and making the Earth's axis tilt slightly.

111,111,111 x 111,111,111 = 12345678987654321.

Our first ancestor to walk on land was a four-legged fish called Tiktaalik.

Teenage brains really are different to adult ones.

There are roughly 2 pints of water in every cubic foot of soil on Mars.

You can use a blue whale's wax earplug to work out its life history.

There's a mammal in Australia that has sex until it disintegrates.

An orgasm can clear your sinuses.

There's a mantis that can camouflage itself to look exactly like an orchid.

There's an insect that has gears.
youtube.com

Life expectancy has doubled over the last 150 years.

Atoms are mostly empty space.

If you removed all the empty space from the atoms that make up all the humans on Earth, the remaining mass could fit inside a sugar cube.

In the history of the Earth, we're closer to Tyrannosaurus rex than T. rex is to stegosaurus.

Birds are dinosaurs.
WHAT THREE FACTS SHOULD PEOPLE KNOW ABOUT YOU
With all the new people, and many old ones leaving, I think it's time to reintroduce lol.
Hola, me llamo Willow Maryann Louisa Sanders
I am Brazilian-Australian-Mexican-American, confusing as hell but true.
I have a five year old daughter. Yes I am nineteen. No I am not going to explain to you.
I like to surf, swim, read, write, and talk about Caprisuns, I kinda have a problem.
Your turnnnnn
[Not] Fun Facts [Took me alot time please read this]
you can die of Alzheimer's due to forgetting how to breathe , swallow , etc.
Jeanna Giese was only one in history to survive rabies without vaccination
Dogs love squeaky toys because the sound of the toy sounds to them like a tiny animal being killed
if your eyes weren't immune to immunity your immunity system would destroy the insides of your eyes
5.Dr. Seuss's wife killed herself because Dr. Seuss was having an affair while she had cancer
6 . older people have much more chances of commiting suicide
7 . thanks to facebook people in future will be able to track your pictures , even those who were in background , those who you don't want anyone to see
8 . more U.S soldiers die because of suicide than combat
9 . the smell that mowing your lawn does is actually the grass crying for help
10 . all rodents will eat their children if they're stressed
11 . around 40% of food produced is thrown out , nothing will happen to it , and people starve , while you throw perfectly good food out
alright that's all and i finally made a decent post after like 2 months