Search
83 result(s) matching "exams", (0.04 seconds)
---- Exams! ----
Hey people!
I have a lot of exams in a week and even if I love what I do, I am sooo stressed. I just finished some drawings (I study Illustration), but I still have a lot of work to do!
Will any of you have to deal with exams soon? What do you study?
Excitement in exams..!
Cricket is getting excited day by day with the introduction of ICL n T20...
Same rules should be applied in Examz!
(1) Exams Timing Should Be Reduced To One Hour.
(2) Power Play - No Invigilator In Exam Hall For 1st 15 mins.
(3) Cheer Leaders - To Dance After Every Right Answer Written.
(4) Strategic Time-Out - Time For Students For Discussion.
(5) Super Over - Chance For Students To Form Their Own Question.
WHAT DO YOU DO OR WHAT DID YOU USE TO DO WHEN YOUR EXAMS END/ENDED ??
Oooooo , this topic came to my mind yesterday but i saved it for today !!!!! My final exams have finally ended .
So what I did after my exams and my further plans are as follows :
1.I ordered a cheese burst pizza .
I m gonna wash my hair and condition them .
I m gonna get ready and go to my coaching class and party coz today is the last day of my coaching too .
I m gonna haveeee a movie marathon !!!!!!!!!!!!!!!

Exams - A Discussion Thread for Victims
I recently finished my two exams... and what the cuss I have a lot going on inside me right now.
I'm certain we're all victims in some way.
..So, here's some stuff you can talk about:
____________________________________________________________________________________________
How do you cope with pre-exam stress?

How do you cope with post-exam stress?

What was your worst exam?

What was your best exam?

What's your overall opinion on exams?

etc, etc..
LIFE UPDATE : WHAT ARE YOUR PLANS FOR TODAY ?
I'm with the final exams soo my plans for today are:
Exam of English

Exam of National History

Exam of Economy

Studying tomorrow exams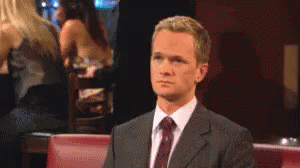 Exams - A Discussion Thread for Victims
@korglife17 I just try to be as prepared as possible before the exam and talk myself up(you know give myself some confidence before an exam) to cope with pre exam stress.
I don't get post exam stress.
My worst exam was my speech preparation final exam in high school. I had to prepare and give a speech to the entire school.
My best exams were in college biology and chemistry. I got extra credit on both for thorough answers so I got 105% on both lmao.
Overall exams weren't too bad for me, but at the same time I don't miss all the preparation that goes into them lmao

Exams - A Discussion Thread for Victims
@korglife17 Usually i don't study for the exams, i use to take a notepad and a pen with me (during college days) I use to listen what my professors teach me and I'll take notes that's it. I take my notepad and I'll have a quick glance only before entering into exam hall. This is what i do when i was on college.
I didn't had any stress before or after the exams. Cuz I don't like to stress myself by studying before the exams lol.
My best exam was Math, Human Resources and Marketing.
My worst exam was Accounts, till now i have no idea how to do accounting lmaooo cuz I'm not from Accounts background, i took science from school. I did only theoretical part not practical. Phew and finally i scored with good marks!!!. Accounts was a nightmare to me.
---- Exams! ----
Oh my. Exams can really be a stressful time but just put your head down and be efficient with your time. Also get plenty of exam practice.
I'm studying a masters in pharmacy (MPharm) which is a 4yr degree at uni and i'm on my 3rd year currently. 3rd year is sooooo stressful. Absolutely no consideration for students by putting all the exams 2 weeks after the lecture series have fully concluded. There were 5 exams one after the other in one week with alternating AM and PM exams so no 'break' in between to review content for the next exam!
plus they would only ask us... say 40% of the module content and ask us to elaborate via essay questions on topics which were literally covered by a single slide. It was very very horrible, because at the end we were just forced to memorize slides from lessons which, let's not to mention, were all over the place........
sorry for the rant put I had to get it off my chest.
But anyway good luck with your exams and I wish you a very strong and stable career.
Save me
Save you from Exam? Art lessons? Probablyou will pass exams