Search
91 result(s) matching "episode", (0.05 seconds)
Rick and Morty episode breakdowns
Don't know if there are any Rick and Morty fans here... but just wanted to make this space for discussions about the episodes after they air each week. Thoughts on it and what you think may be about to happen.
Idk if its just me but im always wondering am I the only one who caught that some episodes lol would love to have others to also point things out because there are a whole lotta thought provoking subliminals in that show.
Anyways cant wait to see what evil Morty's plans are!
Which are the manga related episodes in "Naruto Shippuden" anime?
Since all the rest of the answers are outdated now, here's a new and updated Guide to Watching Naruto (not Shippuden) Without Filler:
Follow the link (Complete list of Naruto Shippuden Filler Episodes)
Watch episodes 1-25
Skip 26
Pick up at 27-96
Skip 97
Pick up at 98-100
Skip 101-106
Pick up at 107-135
Skip 136-219
Pick up or Skip at 220 (Start the episode at 12:02. You will see a little bit of the eye burning filler so dont worry about the scenes you don't understand. All you have to understand is that in this episode: Everyone returns to the Hidden Leaf Village and resume their training. Ino makes a request to also become Tsunade's student and everyone says goodbye to Naruto, who is about to head off for his two-and-a-half years of training with Jiraiya (who returned with information about Akatsuki's plans) You could skip this episode. It is optional.
Guide to watching Naruto: Shippuden without Filler:
Watch episodes 1-56
Skip at 57-70
71 -Last 10 min or so is manga material. But is relevant for the next arc.
Pick up at 72-89
Skip at 90-111
Pick up or Skip - 112 - Last 10 min or so is manga material. But is relevant for the next arc. You will see eye burning filler but all you need to know is that the akatsuki captures the three tails.
Pick up at 113-143
Skip at 144-151
Pick up at 152-169
Skip at 170 & 171
Pick up at 172-175
Skip at 176-196 (Some of this arc has filler mixed in with manga material so for those who care about the 100% completion and dont mind seeing a little burning lol, check out the spoiler below.)
176 - manga/filler
skip - 177
178-181 - manga/filler
skip 182-196
most of these involve information related to the taka group, and also some related events to tobi. If you watch the anime, you know what I'm taking bout.
Pick up at 197-222
Skip 223-242
Pick up at 243-256
257 -half filler/half manga
Skip 258-260
Pick up at 261-278
Skip 279-281
Pick up at 282-283
Skip 284-295
Pick up at 296-302
Skip 303-320
Pick up at 321-346
Skip 347-361
Pick up at 362-375
Skip 376-377
Pick up at 378-388
Skip 389-390
Pick up at 391-393
Skip 394 - 413
Pick up at 414 to 415
Skip 416 - 417
Pick up at 418
Skip 419
Pick up at 420-421
Skip 422-423
Pick up at 424-426
Skip 427–457
Pick up at 458–459
Skip 460–462
Pick up at 463
Skip 464–468
Pick up at 469–479
Skip 480–483
Pick up at 484–500
The End!
Guide to watching Boruto: Naruto Next Generations without Filler:
Watch episodes 1– <<Not yet known>>
I know that that's a alot of fillers! Those who are bored with them can entertain themselves with the memes below:
What show have you binge watched/are binge watching? Is there any episode or movie you have watched over and over?
Bruh. Criminal Minds was binge watched. And then I binge watched all the seasons again.
And then Scandal. Because god dayummmmm that show is amazing, amazingly good at cliffhangers. Smh.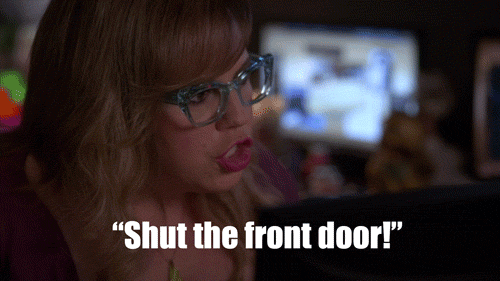 [Main Spoilers] Weekly Rewatch | Season 1 Episode 2: The Kingsroad
S1E2 - The Kingsroad
Aired: 24 April 2011
Written by: David Benioff and D.B. Weiss
Directed by: Tim Van Patten
IMDb Score: 8.7
HBO Episode Synopsis: Bran's fate remains in doubt; Ned leaves Westeros with his daughters; Jon Snow heads north to join the Night's Watch; Daenerys tries to learn how to please her new husband.
Episode Threads
Episode Thread Inside the Episode
4/24/2011 Inside Ep 2
CONTINUE THE STORY WITH ONE WORD.
Phineas and Ferb Genre Animated comedy, musical, adventure, ironic, slapstick Format Animated television series Created by Dan Povenmire
Jeff "Swampy" Marsh Voices of Vincent Martella
Thomas Sangster
Ashley Tisdale
Dee Bradley Baker
Dan Povenmire Opening theme "Today Is Gonna Be a Great Day" (variation) by Bowling for Soup Composer(s) Danny Jacob Country of origin United States Language(s) English No. of seasons 3 (currently) No. of episodes 131 (announced)
(76 whole episodes) (List of episodes) Production Running time 22 minutes Production company(s) Disney Television Animation
Disney Channel Original Productions Distributor Disney-ABC Domestic Television Broadcast Original channel Disney Channel
Disney XD Audio format Dolby Digital 5.1 Original run August 17, 2007 – present Chronology Related shows Take Two with Phineas and Ferb External links Official Website Phineas and Ferb is an American animated television comedy series. Originally broadcast as a preview on August 17, 2007, on Disney Channel, the series follows Phineas Flynn and his English stepbrother Ferb Fletcher[1] on summer vacation. Every day the boys embark on some grand new project, which annoys their controlling sister, Candace, who tries to bust them. The series follows a standard plot system; running gags occur every episode, and the B-Plot almost always features Perry the Platypus ("Agent P"), acting as a secret agent to fight an evil scientist named Dr. Heinz Doofenshmirtz. The two plots intersect at the end to erase all traces of the boys' project just before Candace can show it to their mother. This usually leaves Candace very frustrated.
Creators Dan Povenmire and Jeff "Swampy" Marsh worked together on the Nickelodeon series Rocko's Modern Life. The Creators also voice two of the main B-plot characters: Major Monogram and Dr. Doofenshmirtz. Phineas and Ferb was conceived after Povenmire sketched a triangular boy—the blueprint for the eponymous Phineas—in a restaurant. Povenmire and Marsh developed the series concept together and pitched to networks for 16 years before securing a run on Disney Channel.[1]
The series is also known for its musical numbers, which have appeared in almost every episode since the first-season "Flop Starz". Disney's managers particularly enjoyed the episode's song, "Gitchee, Gitchee Goo", and requested that a song appear in each subsequent episode.[2] The show's creators write and record each number, and vary musical tempo depending on each song's dramatic use.[3] The music has earned the series a total of four Emmy nominations: in 2008 for the main title theme and for the song "I Ain't Got Rhythm" from the episode "Dude, We're Getting the Band Back Together",[4] and then in 2010 for the song "Come Home Perry" from the episode "Oh, There You Are, Perry" as well as one for its score. The series has also been popular with adults.[5][6][7] Phineas and Ferb is currently on its third season
The show follows the adventures of stepbrothers Phineas Flynn (Vincent Martella) and Ferb Fletcher (Thomas Sangster), who live in the fictional town of Danville, somewhere in the Tri-State area. Their older sister, Candace Flynn (Ashley Tisdale), is obsessed with two things throughout the show. One is "busting" Phineas and Ferb's schemes and ideas, usually calling their mother to report the boys' activities in an attempt to get them in trouble, but is never successful because of events that transpire in another subplot. Second she is somewhat obsessed with her now boyfriend Jeremy. [2] Meanwhile, the boys' pet platypus, Perry, acts as a secret agent for an all-animal government organization[10][11] called the O.W.C.A. ("Organization Without a Cool Acronym"), fighting Dr. Heinz Doofenshmirtz.[12]
Much of the series' humor relies on running gags used in every episode with slight variation.[13] For example, several episodes feature an adult asking Phineas if he is too young to be performing some complex activity, to which he responds "Yes, yes I am." Also, Phineas and Ferb, along with other characters, before starting their inventions, ask, "Hey, where's Perry?".[1] Perry and Doofenshmirtz's confrontations generally lead to the destruction or disappearance of whatever Phineas and Ferb are constructing or taking part in that day.[12][13]
Aspects of the show's humor are aimed at adults,[14] including its frequent pop-cultural references.[15] Co-creator Dan Povenmire, sought to create a show that was less raunchy than Family Guy—having previously worked on the show—but had the same reliance on comic timing, employing humorous blank stares, expressionless faces and wordplay.[16] Povenmire describes the show as a combination of Family Guy and SpongeBob SquarePants.[17] Jeff "Swampy" Marsh, the other co-creator, said the show was not created just for kids, but simply did not exclude them as an audience.[14]
Characters
Main article: List of Phineas and Ferb characters
A platypus was included in the series due to its interesting appearance.[18]
The series' main characters live in a blended family, a premise the creators considered underused in children's programming and which reflected Marsh's own upbringing. Marsh considers explaining the family background "not important to the kids' lives. They are a great blended family and that's all we need to know."[19] The choice of a platypus as the boys' pet was similarly inspired by media underuse, as well as to exploit its striking appearance.[18] The platypus also gives them freedom to "make stuff up" since "no one knows very much about [them]."[19]
Marsh called the characters "cool, edgy and clever without [...] being mean-spirited." According to Povenmire, their animation director, Rob Hughes, agreed: "in all the other shows every character is either stupid or a jerk, but there are no stupid characters or jerks in this one."[2]
Music
Main article: List of Phineas and Ferb songs
"Every episode since [Flop Starz] has a song in it. It's not always the characters singing onscreen — they don't break into song just to advance the plot. The music doesn't come out of nowhere, sometimes it's just a montage over action. We've done every genre known to man: ABBA, Broadway show tunes, 16th-century madrigals"
Dan Povenmire on the songs.[2]
Phineas and Ferb follows structural conventions Povenmire and Marsh developed while writing Rocko's Modern Life, whereby each episode features "a song or a musical number, plus a big action/chase scene".[2] Both creators had musical backgrounds, as Povenmire performed rock'n'roll in his college years[20] and Marsh's grandfather was the bandleader Les Brown.[14]
The creators' original pitch to Disney emphasized Perry's signature "secret agent theme" and the song "Gitchee Gitchee Goo" from the episode "Flop Starz". Disney's managers enjoyed the songs and asked Povenmire and Marsh to write one for each episode.[2]
The songs span many genres, from 16th-century madrigals to Broadway show tunes.[2] Each is written in an intensive session during episode production: a concept, score, and lyrics are developed quite quickly.[3] Together, Marsh and Povenmire can "write a song about almost anything" and in only one hour at most.[19] After they finish writing the song, Povenmire and Marsh sing it over the answering machine of series composer Danny Jacob on Friday nights. By the following Monday the song is fully produced.[21]
The title sequence music, originally named 'Today is Going to be a Great Day' and performed by the American band Bowling for Soup,[12] was nominated for an Emmy award in 2008.[4] The creators originally wrote a slower number, more like a "classic Disney song", but the network felt changes were needed to appeal to modern children and commissioned a rock/ska version which made the final cut.[9]
A season 2 clip show broadcast in October 2009 focused on the music of Phineas and Ferb, featuring a viewer-voted top-10 of songs from the series; the end result was the "Phineas and Ferb's Musical Cliptastic Countdown."[22]
Origins
Phineas and Ferb co-creators Dan Povenmire and Jeff "Swampy" Marsh in 2009.
Early inspirations
Co-creator Dan Povenmire attributes the show's genesis to growing up in Mobile, Alabama, where his mother told him never to waste a day of summer. To occupy himself, Povenmire undertook projects such as hole-digging and home movie-making. Povenmire recalled, "My mom let me drape black material all the way across one end of our living room to use as a space field. I would hang little models of spaceships for these little movies I made with a Super 8 camera."[1][9][23] He was an artistic prodigy and displayed his very detailed drawings at art shows.[20] Meanwhile, Marsh grew up in a large, blended family.[14] As with Povenmire, Marsh spent his summers exploring and taking part in several different activities in order to have fun.[2]
Conception
Drawn on butcher paper, this first drawing of Phineas began a rapid growth of characters and the outline of the artistic style.
What is the difference between anime and regular cartoons?
Animes are higher quality drawings to begin with, animes have more complex stories and episodes that actually relate to each other alot unlike cartoons where u can watch episode 2 10 40 3 15 and still understand the cartoon, animes have better music, animes are cartoons taken seriously basically. Forgot to mention about that the average anime will have a message to deliever to you, and that message will slowly make sense as you watch each episode till the end of it. Cartoons do that too, but from how i see it there's only certain episodes that cartoons are actually bothering with giving us moral lessons or such.
Where can I watch Boku no Pico? Answer Request▾
Watch Boku no Pico Full Episode Online!
Boku no Pico (ぼくのぴこ Boku no Piko, lit. My Pico) is a Japanese series of shotacon anime OVAs produced by Natural High. The producer has described it as "the world's first Shotacon anime."[1] The series consists of three episodes, as well as a one-shot manga chapter, a computer game and a video compilation of songs. Because of the high cost of producing anime, the characters and contents were intensively product-tested before production began.[1]
Pico
Pico (ぴこ Piko) is a blonde boy who works part-time at Tamotsu's grandfather's bar in the summer. He's often shown swimming, usually naked or in a blue Speedo. He has worn girls' clothing ever since Tamotsu gave some to him as a gift. Later, hurt that Tamotsu wouldn't define their relationship, he rebels by cutting off some locks of his hair and runs away. The following summer, he spots Chico swimming nude in a stream while cycling by. He soon becomes friends with Chico, who calls him oniichan (big brother) and forms a sexual relationship with him. In his relationships with both Mokkun and Chico, he is the uke, though the latter is somewhat reversible.
Tamotsu
Tamotsu (タモツ) is also nicknamed "Mokkun" by Pico. He is a young man who sexualizes Pico. Tamotsu is a white collar worker and regular of BeBe.[2] A 22-year-old man who seduces Pico mistaking him for a young girl, but continues the relationship after realizing Pico's true gender. He later buys Pico a girl's outfit, complete with a ruby choker and panties, which he persuades Pico to wear despite his initial protests. He views Pico solely as a sexual object, though later shows true concern for Pico after he disappears. Although he eventually reconciles his relationship with Pico, he is absent in the second and third OVA. In his relationship with Pico, he is the seme.
Ojiisan
Ojiisan (おじいさん) is Tamotsu's grandfather who runs a large but usually empty bar by the beach named Bebe. When Tamotsu visits him for the summer, he has Pico help out as waiter while wearing a frilly pink apron. He introduces Pico to his grandson Tamotsu and suggests they spend time together.
Chico
Chico (ちこ Chiko) is a brunet boy who lives with his sister in a large house in a secluded forest area and develops a sexual relationship with Pico in the second episode. He is younger and less sexually experienced than Pico. He often plays outdoors nude and secretly watches his older sister masturbate. In most cases, Chico is the seme, despite his age, though his relationship with Pico is somewhat reversible.
Manko
Manko (お姉さん) is Chico's older sister and she takes care of him. Perhaps because of her caring for Chico, and her isolated home, she appears sexually frustrated and masturbates regularly. After being seen by the boys through a crack in the ceiling, she is the indirect cause of their experimentation. She has a large collection of fetish outfits and sex toys that Pico and Chico use without her permission. She later masturbates around a corner from the boys when she finds them sexually engaged upon returning from the grocery store.
CoCo
CoCo is a male with long, black hair who Pico and Chico meet in the third episode. It is subtly implied that Coco is actually of supernatural origin, a so-called "city fairy", due to some strange minor occurrences in his vicinity, though this is never explicitly confirmed. CoCo soon has sexual relations with both Pico and Chico. After inadvertently causing some friction in their relationship, CoCo decides to distance himself from Pico and Chico, though they do find him again at Tokyo Tower and three of them end up having a threesome. He is also the main uke of the three, but this can be reversed.
Enjoy Watching Guys…..