Search
153 result(s) matching "drive", (0.06 seconds)
How would you define life
@ζθθb
Life is like a road that you travel on
When there is one day here and the next day gone
Sometimes you bend, sometimes you stand
Sometimes you turn your back to the wind
There is a world outside every darkened door
Where blues will not haunt you anymore
Where brave are free and lovers soar
Come ride with me to the distant shore
We won't hesitate
To break down the garden gate
There's not much time left today
Life is a highway
I want to ride it all night long
If you are going my way
I want to drive it all night long
Through all these cities and all these towns
It is in my blood and it is all around
I love you now like I loved you then
This is the road and these are the hands
From Mozambique to those Memphis nights
The Khyber Pass to Vancouver's lights
Knock me down get back up again
You are in my blood
I am not a lonely man
There is no load I cannot hold
Road so rough this I know
I will be there when the light comes in
Just tell them we are survivors
Life is a highway
I want to ride it all night long
If you are going my way
I want to drive it all night long
Give me give me give me give me yeah
Life is a highway
I want to ride it all night long
If you are going my way
I want to drive it all night long
There was a distance between you and I (between you and I)
A misunderstanding once
But now we look it in the eye
Ooh, yeah
There ain't no load that I cannot hold
Road so rough this I know
I will be there when the light comes in
Just tell them we are survivors
Life is a highway
I want to ride it all night long
If you are going my way
I want to drive it all night long
Life is a highway
I want to ride it all night long
If you are going my way
I want to drive it all night long
Life is a highway
I want to ride it all night long
If you are going my way
I want to drive it all night long
Give me give me give me give me yeah
If you were arrested without explanation, what do you think your parents/friends think you did?
@Willoww caught drunk and drive OR hit someone while driving !!
A vivid nightmare I had...
I had been staying at a hotel down the road and I was planning on driving down to my next destination. It's like I was driving in Canada but I was driving on the left and it was India all around me in between the destinations it seems.
Shortly after starting I had to stop by the side of the road and for some reason I was using a big foldout map rather than a GPS or phone. I wasn't wearing anything inappropriate or sexual.
This truck came up from the other side of the road and stopped in front of my car. The driver was insistent that I come and help him and I didn't notice 3 other men get out and surround me. I realised but too late and as I was trying to get between them to my car they kept blocking me, touching me.
I was terrified and my pitiful screams were falling on deaf ears as people just watched me being taken as if there was nothing wrong with it. I tried in vain to struggle against them but they held me tight. One guy holding my arms behind me as another held my legs while the last touched me.
Somehow they decided not to rip my clothes off just yet and for that I thanked god silently with tears streaming down my face.
We stopped and they took me out of the truck. It looked as if we were surrounded by paddy fields. I tried to scream and was rewarded with a tight slap across the face for it. It had stung. The guy holding my legs had let go and I started doing the SING procedure from miss congeniality. First with the guy holding my arms and then with each of the guys after that. I was thankful for wearing the waterproof boots now as I ran through the fields, tears streaming down my face and my clothes torn.
I somehow made it to the car and due to the keys falling under the car during the initial struggle I was able to get in and get down the road before turning down a quiet lane and pulling over. I got out of the car and walked a little bit until I heard the sounds of water running and a guitar being strummed.
I wandered up wrapped in my jacket from the car and found an old man sitting there strumming a guitar next to a water feature which was next to his wife's grave.
That was when I woke up.
what would you do?
@its-bobby good talking to you, I am driving home now (I dont use my phone when I drive). I hope to have more conversations with you again
asking for nude
@tehkotak i can give a few good one from my thumb drive. these photos are on thumb drive just case.. !
Whats the biggest move you have ever made? Have you ever moved?
well i dont know it classifies as moved but, first i moved for some time to another city like 6 hours drive from my home, then i spent 4 years at my university, which is like 12 hours drive from my home, and now in Korea which is like 20 hours travel time from my home
my home stays the same place, i move a lot
What is the random thing that gives you anxiety?
@ragnar yeah then they are like omg we're so sorry and I'm like I bet you are messing up my food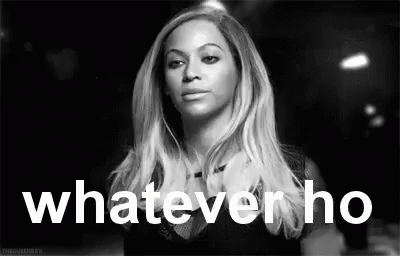 Also I'm that person who drives all the way back to get my order right lol