Search
614 result(s) matching "day", (0.14 seconds)
How was your day ?
Each day we always come across good or bad things. We must consider good things and must also ignore bad things of a day. Memories of good things always bring smile in your face even in worst day.
I believe sharing your thought is best medicine to reduce daily stress. If you share what u feel then only Stranger may show you the right path of your career journey or to overcome from your existing issues & problems.
So share with The Stranger about your experience of a day. This may be reduce your stress if any or may be help other to overcome their issues or problems if any
Punish a Muslim day - Do you support Punish A Muslim Day being held by Extremists/Racist Non Muslims in UK?
This letter is spreading anonymously in UK
---
I strongly oppose this. This is height of cruel and hatredness.
For God sake, Muslims r not terrorists, we Muslims are affected by terrorists same like as non Muslims are.
Islam is a religion of peace and it condemns killing innocent people. According to islam, its a sin to kill innocent people . A murder of any one person in Islam is considered as killing of the whole humanity.
we love peace and we hate terrorists. Stop hating Muslims.
share this post with as many people as possible
Share your voice and opinion below with the world
#love #hate #less #peace
Have a lovely day..!
Pushed now to the limit by a never ending whisper
Lost behind the meaning of a question I can't hear
Dreaming of a day when life addresses me much deeper
Found within in a headline that is nothing close to clear
Led onto a dance floor with a blindfold and a promise
Following the jagged steps that shuffle once again
A slow collaboration to the music that was playing
Performed beneath a false pretense that never should have been
Words in place of faces with a finger pointing outward
Fodder for the listeners who fall as one more prey
Stalking from the shadows on the unsuspecting gazers
Candy offered free to all of those who want to play
Jumping to conclusions as if age will change decisions
Casting off a friend without a compass in his hand
Sorry if this heart has run away from past deceptions
When its found the weight becomes much more than it can stand
Some can be so fickle filled with uninvited feelings
Blame is placed on others as their mind lives in a trance
In between the lines they find affection in a poem
Whirled about in cursive some accept as true romance
When did I become a man who listens to his echo
Caught outside the visions that can bring the scene alive
Wondering aloud if I can just afford an answer
Facts of that elusive mark which somehow I survive
No one understands me as the crowd now wanders backwards
Shocked that some old lunatic is running down the street
Screaming in a language sounding like a trolley whistle
There's no need to fear me, why does everyone retreat
Just another body strewn about in some odd fashion
Move along, there's nothing here you haven't seen before
Hurry, call the coroner his pen is slowly dying
Look, a note he left behind all crumpled on the floor
I am just a poet who at times has penned emotions
Sending hope and happiness in fancy written charm
Not some steely daggers there in wait beyond the forest
Hopeful you'll believe me that I never meant you harm
Those were not my wishes that are sorted out and tattered
Just a piece of fabric sewn around the fraying seams
Stitched together tightly in a thread of indecision
Cut by little pieces that are lost inside my dreams
Give me just a minute and I'll pick up where I started
Then you'll know the meaning of these very words I say
Far above the message found in hypothetic banter
Everyone, enjoy yourselves and have a lovely day
This is called, "Some days"
Some days I'm lost,
some days aren't that bad,
but most days,
I don't know what I'll feel next,
and I jest,
when I want to try to deflect,
but it catches up,
and I can't always run,
because I need some help,
I'm searching for it,
but I feel like I'm not worth it.
I've caused so much pain,
and crossed when I should have stayed straight,
but the intersections are confusing at times,
and I don't know where I'm getting off,
and left alone I can get lost,
in my thoughts,
that get dark,
and go directions,
I know I shouldn't,
and I wouldn't,
dare let the darkness take its hold,
but sometimes all there is,
is cold,
and I'm not bold,
enough to control,
these directions alone.
I try to stay up,
and I'm trying to stay happy,
but lows come when you least suspect,
and what's next?
I don't know where I'm going to end up,
I don't know where I'm going next,
but sometimes it's clear,
I know exactly what's next,
but this ain't one of them days,
maybe I just need some rest.
THE DAY I DIE....
On the day I die a lot will happen. A lot will change. The world will be busy. On the day I die, all the important appointments I made will be left unattended. The many plans I had yet to complete will remain forever undone. The calendar that ruled so many of my days will now be irrelevant to me. All the material things I so chased and guarded and treasured will be left in the hands of others to care for or to discard. The words of my critics which so burdened me will cease to sting or capture anymore. They will be unable to touch me. The arguments I believed I'd won here will not serve me or bring me any satisfaction or solace. All my noisy incoming notifications and texts and calls will go unanswered.
Their great urgency will be quieted. My many nagging regrets will all be resigned to the past, where they should have always been anyway. Every superficial worry about my body that I ever labored over; about my waistline or hairline or frown lines, will fade away. My carefully crafted image, the one I worked so hard to shape for others here, will be left to them to complete anyway. The sterling reputation I once struggled so greatly to maintain will be of little concern for me anymore. All the small and large anxieties that stole sleep from me each night will be rendered powerless. The deep and towering mysteries about life and death that so consumed my mind will finally be clarified in a way that they could never be before while I lived.
These things will certainly all be true on the day that I die. Yet for as much as will happen on that day, one more thing that will happen. On the day I die, the few people who really know and truly love me will grieve deeply. They will feel a void. They will feel cheated. They will not feel ready. They will feel as though a part of them has died as well. And on that day, more than anything in the world they will want more time with me. I know this from those I love and grieve over. And so knowing this, while I am still alive I'll try to remember that my time with them is finite and fleeting and so very precious—and I'll do my best not to waste a second of it. I'll try not to squander a priceless moment worrying about all the other things that will happen on the day I die, because many of those things are either not my concern or beyond my control. Friends, those other things have an insidious way of keeping you from living even as you live; vying for your attention, competing for your affections. They rob you of the joy of this unrepeatable, uncontainable, ever-evaporating Now with those who love you and want only to share it with you. Don't miss the chance to dance with them while you can. It's easy to waste so much daylight in the days before you die. Don't let your life be stolen every day by all that you believe matters, because on the day you die, much of it simply won't. Yes, you and I will die one day. But before that day comes: let us live..
Mother's Day................
There is no better day to Thank them for selfless love.
Mother's Day is a day for many people to show their appreciation towards mothers and mother figures worldwide. It is an annual event but is held at different dates in the calendar, depending on the country.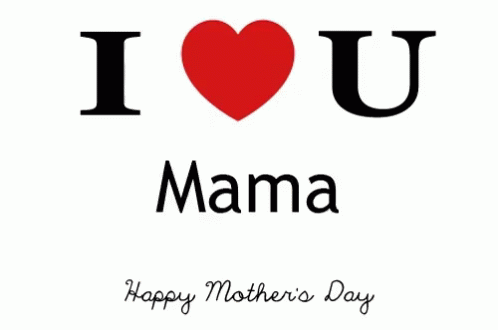 What are your messages for your mother on this mother's day?
Tip for the day :)
Sometimes you gotta keep shit to yo self, everything ain't for everybody to know.
#period