Search
507 result(s) matching "cutie", (0.12 seconds)
CUTIE CAT
Cutie cat, Cutie cat, where have you been?
I've been to London to look at the queen.
Cutie cat, Cutie cat, what did you there?
I grabbed my laptop ,
and made new friends on talkwithstranger.
Happy BDAY Cutie Cat

I hope ya have a fantastic one
cause you are fantastic
and a great one :3
CUTIE PRESENTS TRUE OR FALSE
If you really know me , answer some questions related to me as true or false .
I have a boyfriend .
I am a talkwithstranger moderator .
I have a best friend forever on talkwithstranger .
I have a crush at school .
I had a crush on talkwithstranger .
I am good at studies .
I am a good singer .
Lemme see how nicely you guys know me
HAPPY BIRTHDAY CUTIE CAT! 🎉🎉🎁
Happy birthday to the smartest girl, a girl with the best topics on tws! Since you joined you became such important not only to the site but to everybody, people are jelous of ur success, i can tell how lucky i am to find genius friend! Its ur birthday buddy! Wish u all thr lucky in this day and may ur dreams come true!!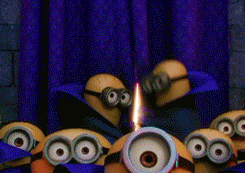 Face Reveal Time. Post your Selfie Challenge.
@cutie-cat Thank you
You too, Cutie