Search
208 result(s) matching "cheating", (0.08 seconds)
Ragnar Is Cheating On Me!!!
I just found out @RAGNAR is calling other guys, NOT girls, "baby" or "babe". I mean dming other people and calling them sweet names and to think he was loyal to me. Not cool of him for playing my heart like that

@RAGNAR if you were gay, you could have told me so
IS THE MOTHER OF YOUR TWINS A GUY?
What did I do to deserve this?

Am I not good enough?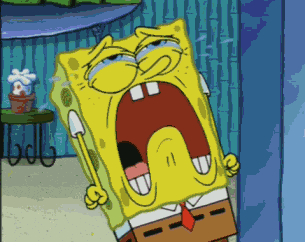 What is your opinion on cheating?
What do you think of cheaters?
Would you forgive your partner if they cheated on you?
Why do you think people cheat when they're in a relationship?
How do I make sure he's not cheating on me?
My boyfriend and I are in a long distance relationship. Some months ago, we met in a social dating event where we got along so much and date a lot. We communicate through calls in skype, even visit each other when we have enough time. But just recently, our daily video calls is not happening already. He said he's too busy with his work. But the thought that he might be seeing another woman is creeping in my mind. How do I make sure he's not cheating on me?
Found my boyfriend cheating on me
Have been dating him for 3 years now but he had an obsessive ex girlfriend who wouldn't let him b she will text threatening me I ignore her all the time n instead talk to him but somehow I will always find out he still communicates with her so I got fed up n tired at some point n decided it's best I just let go so I cheated on him n he found out.... he criedn begged me not to break up with him n stuffs so I reconsidered my decision n still stayed thinking truly he had forgiven now this was in 2016 so I stayed with him now in July I had gone to his house unexpectedly n was hearing a girl mourning from his room I knocked n almost broke down d door he didn't open the door his friends pulled me to the kitchen to calm me down n he sneaked the girl out of his room n told me it was his friend in his room not him I fought him verbally n we argued I left now on Saturday I was going through his phone n I saw a funny conversation with him n some other 2 chics I took d number n added d contact to my contact n started chatting one of the girls up like I was him n I found it it was the same chic who was in the room with that night so I confronted him n he started beating me up telling me he had told me to stop checking his phone so now I know how it feels to be cheated on I left his house n continued my conversation with the girl till Tuesday night n sent him screenshots of my conversations for him to know I know it all n there's nothing for him to hide anymore my boyfriend felt no remorse or cared I was shocked n denied not having anything to do with her so I message the girl to reveal my identity n appreciated the information she had given me n she replied nice meeting u...wats your name I was confused like I didn't chat her up to be her friend so ignored n tried calling him in d morning only to find out he was on the phone with the same chic so I told her u still having a conversation after knowing he has a girlfriend ... her response killed me "is there a problem" I just ignored n blocked her cux I didn't know exactly wat to say or do anymore at that point but she's not the only one he's cheating on me with they are 3 girls... I asked myself how many girls am I gonna fight n why is he holding me down spending so much money on me n talking to my parents,planning his future with me n all of that while out there he's messing around...what can I do cause I love him so much and I know he loves me but I really don't understand if it was a revenge or he's tired of the relationship n just don't know how to tell me or what
Cheating MILF in random chat
We were having an amazing interaction! Suddenly we were disconnected. If it was an accident or due to circumstances I hope you see this and contact me. I'm 40, male, from California. I was testing your kinks, and having a great time doing it.
Cheating vs Breaking up first
What are the driving forces to lead someone to cheat instead of breaking it off with their partner first? Can cheating ever be truly justified?