Search
357 result(s) matching "brother", (0.08 seconds)
Happy birthday brother!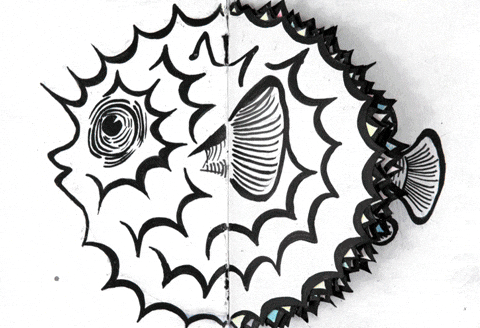 These greetings are sent
and the wishes they bring
are each lovingly meant
For good luck and pleasure
in all that you do
and more Birthday gladness
than you ever knew
It seems with every Birthday
you're loved a little more
For making each year brighter
than the one that came before
As now you turn 16
Have fun together with your queen
Together u are both teen
With pure hearts and clean
You have a way of making
each day a special one
that's why you're wished a Birthday
filled with lots of love and fun
My Dear Brother Happy Birthday
@BOOTS22 wish u lucky and blessed life with ur queen @Abby-83
Watching 2 Brothers and a Bride
Last night, the movie 2 Brothers and a Bride was on TV and I thought "hey, why not?" The movie was interesting and fresh. It was about 2 brothers from the Midwest that joined a matchmaking tour to Lima, Peru where they are promised introductions to hundreds of women in 2 weeks.
The characters Jake and Josh live and work in a vegetable farm and their Ma looked after them. When she died, the two realized how lonely and bad they are in household work. With the issue looming, Josh books 2 tickets to Peru as part of the "Peru Women" singles tour.
At first glance, you'd expect a sort of romance over the rainbow but these 2 brothers aren't exactly looking for love; they are looking for a wife. This synopsis makes this rom-com-indie movie unique.
The character Angela Beck, a British reporter doing a documentary on the "Peru Women" scenario, is fascinated and confused about the whole gig. Her character brings in a sensible, down-to-earth and insightful side of the tour.
Overall, the movie brings in a unique outlook on singles tours and romance in entirety. I think it's worth recommending. What do you think?
What's the craziest thing you've done so far?
@kimmy159 Last year when I was in Punta Cana I was scammed by a pirate. We wanted to go parasailing but it was to windy that day so the guy at the resorts beach desk told us he would sign us up for a time slot the next day so me and my brother confirmed with everyone that they wanted to do it and payed our $200 deposit for our grou. He was wearing "official" clothes that resort vendors wore. We gave him the $200 and he wrote us out a receipt. The next day me and my brother went to the desk to ask if it was too windy again and if we would be able to go out still. They told us they shut down the desk early the day before and that it wasn't them that had our deposit and that we were scammed by a beach pirate. They said there was nothing they could do about it but told us the illegal pirate "shopping center" was just down the beach. So me, my brother and my moms BF walked 2 miles down the beach to the pirate center. We got to the place and it was the type of crazy shit you see in movies. This 3 story building stood there almost all of the second and third floors in shambles. There were men pacing on the second floor all of them armed. Then there were people out in front also armed. My moms BF told us not to worry about the money and that we should leave. I was pissed at this point. He turned around to walk away and me and my brother walked the opposite direction and headed for the building. One guy approached us and asked what we were looking to buy. I told him we were looking for Freddy. He say "you don't want to buy from Freddy, buy from me I'll give you a good deal". I said "look Freddy owes me $200 so unless you are going to pay me" he quickly pointed out Freddy sitting in the building. We headed in I was fuming. "Hey there Freddy, I think you owe me $200" I said. He asked if we wanted to go parasailing the next day. "Nope I want you to give me my $200". I told my brother to go back outside with my moms BF. Freddy gave me the $200. I was trailing a little behind my brother and as he got outside I saw two guys a small guy and a bigger guy step in front of my brother. They power stanced my brother who's only 5'7". The small guy said to my brother "do we have a problem because if so this is our big man" and pointed to the guy with him. I caught up and asked what was going on. They could see I was pissed and I'm a very large guy. The smaller guy takes one look at me "we have no problems, he is a little big guy" points to his friend "you the big guy now". They stepped out of our way and we walked back to the resort $200 in hand. That's the story of how I almost fought beach pirates in Punta Cana
Let's spread some love on TWS
Damn bruh! Thanks alot man appreciate you alot!!!
@BOOTS22 thanks for being there too brother i appreciate it alot.
@Willoww these words left me in tears, you arr thr one i ever wanted. Love you too mi amor
@Laura-Anderson my sistaah you will always be appreciated! Tanx alot
Now lemme start mentioning my fav list
@Willoww
Well she is the first for a reason, she means alot to me
She's a yellow pair of running shoes, A holey pair of jeans. She looks great in cheap sunglasses, She looks great in anything. She's: "I want a piece of chocolate." "Take me to a movie." She's: "I can't find a thing to wear." Now and then she's moody. She's a Saturn with a sunroof, With her black hair a-blowing. She's a soft place to land. And a good feeling knowing. She's a warm conversation. That I wouldn't miss for nothing
She's a fighter when she's mad. And she's a lover when she's loving.
She's a Saturday out on the town. And a church girl on Sunday. She's a bubble bath and candles. Baby, come and kiss me. She's a picture in my wallet, Of my unborn children's mother. She's the answer to my prayer
And she's the song that I'm playing. She's the voice I love to hear, Someday when I'm ninety. She's that wooden rocking chair. I want rocking right beside me
Every day that passes. I only love her more, Yeah, she's the one. That I'd lay down my own life for. And she's everything I ever wanted. And everything I need. She's everything to me. Yeah, she's everything to me
She is my world, she is worth more than tons of diamonds and silvers, she got pure heart, heart of a queen, she is charming, adorable, sweet. Cant finish describing i swear cuz she is just an angel
I love you most my love
@football_m29 my brother feom another mother, we have been known each other for months now, since i started dating @Willoww its like God sent him to help us when any thing happens, he always solve our differences, he always there for us, when i need someone for advice he is always the one with the best advice, when i dont have anyone to chatwith he is always there for me, he always help me like my blood brother! Thanks man you mean alot in my life! Love you brother!!
@Emilyyyyyy yesss my little sister! Im so proud of her, she always ask me for advice, always, she listens to me as her real life brother, i wish i could be her blood brother cuz i love her so much as my sibling. She always deserves the best cuz she is one of people who are real and got pure heart
@Sammy what can i say? She is the best buddy i got, i have many buddies but damn this one is the craziest one, i mean in a good way, she is the best advice giver, and she is the woman who knows her self and who learned to put her self first before anything. Appreciate u sammy
@BOOTS22 my lil brother! My fam! He always appreciate my advice and he always tell me everything, just like lil bro to his brother, i can tell he is a good man who once had tough time finding the special woman for her, and thats the reason why err body consider him as he dating err body. No he dont, he wanted for a true couple, life patner, not a catfish, and he got @Abby-83 she was willing to be honest to him and they are nice couples now. Congrants guys
@Black_Beetle she is my buddy, my best friend, she is real and ber advices are awesome, she is the strong woman i knw, i mean she dont depend on a man, she struggles everyday working to survive, she is a keeper, she is the nicest and charming. You all need to knw her! I like having real friends who can help you no matter what situation is. I can tell she is the one, she is just a best friend! My another appreciated sister
@Laura-Anderson my another sister! She was there for all my tws life, she is one of my oldest friends, she is charming, annoying sometimes lmao, well tbh i like annoying her and make fun of her cuz yeah i love her so much as my real life sister!! There is nothing sweet as brother making fun of her sister...annoying her and err thing, so she is just great and real and awesome.
@Anti-cute this mofo changing names everyday, well his name is zoobie and i can tell he is like my real life twin. We go through up and downs as real life twins, we argue, we fight, we make fun of each other but at end of the day we love each other deeply. I mean when he find me in tough situation he always helps me and i do the same. He wont stand someone who roasting me or do anyshit to me! But yeah he always roast me lmao. Love you man no homo
@miracle7 heehe what can i say?? She is just awesome! Yes she is kinda new user but damn she became one of my best friends in the site. People sayin you only have 1 best friend but i have many, she is awesome, mother of 2 angels, well tbh her kids are beautiful! She is strong single mother, she loves jer husband, she is just awesome ya knw!
@Lucifer_ not sure if you will list your pepples here but man swear to God we are like twins too! You always help me when i get in trouble, you always make fun of me as i do the same! You are just one kf the awesomest dudes here, i feel proud to call you brother or more than that, you are one of the wise dudes here. Genius ones! You always look for the best cuz u are the best
@sologeek not sure if you log in nowdays but man, you helped me alot, you are like my real life brother,i feel proud to call you my blood brother cuz you was there since day 1. You helped me at my first flag, we went and become buddies for life, you gave me best advice, you was ready to do anything for me, thanks man. It means alot brotther!
@cutie-cat she is my first bff in this site, she was my rival, we went through up and downs but still she will always be my first bff, she is adorable, genius, she always pass on her exams, cuz she is smart, young and she knows what she wants and hoe to get it. She is charming and one of those true friends you wont regret bonding with.
@ИОЯ he is my best friend too, he is always high af, he likes weed more than anything in life, tbh he is strong dude i knw, inspite of how funny he is, he goes through up and downs of life but still he survives, he is one hard worker i know, when it comes to a friend even if he will joke but at the end of the day he is the one helping you alot with nice advice.
@PhObiAC she is my buddy, she is awesome and she is just real, one of my oldest buddies, inspite of being busy she always himme up and we always chat, have fun, make jokes together, she is charming tbh
I still have a list of people but okay its enough for today
Important note; we all unique just the way we are, ive received some complaints of users saying they deserve to die, no one loves them, they dont have a friends, etc. Sometimes they are down cuz kf someone who roasted them. Lemme tell you my dear sister/brother, you came on this world for a reason, dont just end your life cuz of someones complaints or how they roast you. Most of people who roast you or say smthn bad to you its bcoz they cant reach your level, they cant be like you, mybe you have smthn better than them and they cant get it. All they can do is roasting you makin you feel unworthy so that you will both loose. Be strong show some love. Everybody loves you @isabella everybody loves you @A-P everybody loves you! Join public chat without hestiating and have fun! Make some new friends and ignore trollers!
Together we are one big family
would you be willing to help with this work assignment?
A while back I was playing a game with my brother and his friends (they were a lot older than me). I brought up something about our family at the time which made my brothers friends disgusted about our family. My brother got super angry at me and didn't even want to look at me. For a few hours I was so sad and upset and even thought of how I could kill myself, in heinsight it seemed rediculous but then I was serious. A few days after, my brother and I were all good again and he persuaded his friends into thinking something else. Aside from my story, good luck on your project. I hope this helped