Search
232 result(s) matching "wow", (0.10 seconds)
Do you think ISLAM is a religion of terrorism ?
@how-to-make-a @Julia .... wow wow wow hold ur horses there ... wtf is ur problem im fk chatting not in a grammar tst and . ma not pushing u to love this religion i dont even care . i know since more than u do mr.smart and u are a shame for Palestinians population ... i dont care what do you think both of u . cuz u r controlled by ur emotions . u act like kids . have u ever wetness before and kind of transformation . do u have deviance ...
u said u use to be a muslim (shame on you ) so u must know about quran's medicals .
in the quran we have been told that the moon was split on two . wish nasa have proved lately . we also been told that there is another creator living on the back of moskitos . wish been probed lately . we also know that ants are made of glass and its also been proved ... what are u evidence then ?
Is god real? Your thoughts
@ragnar-lothbrok
@alwaysstranger where u born as muslim or??? if you were born as a muslim i think u are such an idiot to become EX-MUSLIM, like for real after all your research the best answer u came up with is that islamic is bullshit and God doesnt exist??. thats stupid!
oh wow. Your best argument is "that's stupid". Wow I'm so impressed. I'm totally gonna go back to islam now (JK of course)
2017: I am going to post whatever the hell I want.
Wow.... how am I to appropriately respond to this?
Just.. wow.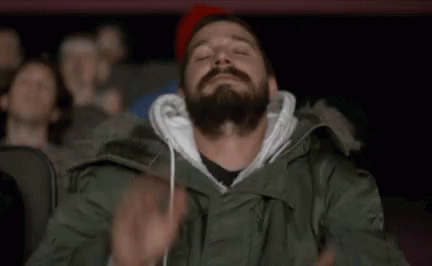 Huge props to you, Willow. Very unique post. Certainly emotional. Pretty deep and thoughtful as well; I love that you also teach/remind about important things in here.
I was quite shocked and hurt while reading this, but I was also moved by it.
I can only relate to a small amount of your scars, but I can more so relate in that you seem to know about the essence of
Hope...
There's undoubtedly a lot I can say to elaborate, but in an attempt to shorten this post (and avoid cliches), I will remind you that you gotta' keep moving forward. Everyone does. Even the people who may seem to have no pain.
Keep. Moving. Forward.
Keep running. If you can't run...
Walk. If you can't walk...
Crawl.
Just don't stop. This is all a test of strength, but there is no lesson before the test.
Only during the test, and after.
Uphold the virtue of inner patience...
and don't you ever forget the positive in the world, no matter how much it may be blurred by the weight of the negative. It is actually possible to bend the negative with our own willpower, and formulate a positive from it...
We are human, after all. That's our superpower.
---
Thank you, stay strong. :)
Happy Holidays to all of you.
---
#SaveHope