Search
245 result(s) matching "state", (0.07 seconds)
In a state of delusion
Looking for somebody to just be me with her , hey if u r here just so u know, I AM RIGHT HERE
WHATS THE BEST STATE IN YO OPINION?
I leave for two days and come beck to a mes- oh wait, no one has killed each other yet. Props to you guys :). Seems to me like we have a new discussion category, lets add to it ;).
What do i think is the best state? Well definitely not Alabama, too fucking hot. And not GA, too humid......maybeeeeeee i think North Carolina.
Your turnnnnnnnnn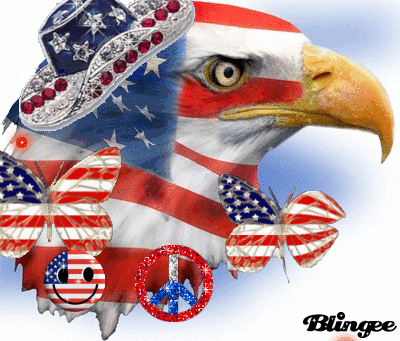 SEPARATION CAN SAVE PEEPS- STATE YOUR PURPOSE
Okay so lets be honest, people are here for one of the four purposes: sex, spam/advertisements, friend search, and pub chat.
1-Sex. These are the horny people that pop up in your pm's. Their requests range from nudes to sexting to meetups irl.
2-Spam/advertisements. Well, the name is pretty self explanatory. This type of user is here for promotionss of their own social media, other websites, or a product. Or, they just find it funny to blow up topics and public chat. If you see multiple accounts with similar names, tadaaaa you have found a spammer.
3- Friend Search. These users are pretty dope. The internet is fucking weird sometimes, but every once in awhile you find some good, fun, cool people. Now typically these users mostly just hang out in their pm's and scroll through the posts and pub chat to find some other cool/dope people.
4-Pub Chat. These are also some interesting users. They are typically hanging out in the duh...pub chat. Tey spend most of their time on here and wait to see which of their mates show up, or start up a convo with other strangers.
SO MY PEEPS, now you need to separate yourself. Maybe this post will actually help some people find what they are looking for.
If you are a
Spammer/advertiser - reply with 😛
Sexual- reply with 😍
Friend- reply with ☺️
Pub chat- reply with 😎
Then, go for it, find people who are here for a similar purpose. If you want, you can even mention other users who are in the same category as you. Now quit reading and get to it!!

Socialism vs. Capitalism?
A pure socialist economy with Central planning and State owned means of production leaves very little incentive for people to strive for excellence or for a better life.With the state providing for everything people become lazy, the country's productivity reduces over time and sooner or later the fiscal deficit crosses the manageable limit.
Whereas a pure capitalist economy while it creates a lot of competition it also creates a dog eat dog environment. It may boost the country's productivity to high scale but it does so at the cost of its underprivileged citizens. With a laissez faire economic condition the State leaves its citizens at the mercy of the Elites. And sooner more than later the 1% will rise in revolt.
I prefer the mixed economy where the State acts as a refree and not a player. It lets the industrialists control majority of means of production but at the same time keeps the sensitive sectors to itself. Where the State will incentivise production with subsidies and special economic zones but will also prevent monopolies. A State in mixed economy can provide better health care and higher education facilities with a Public private partnership model.
To sum it up Mixed economy > Socialist economy > Capitalist economy.
Whats the deal about 9/11?
@kek Try Wikipedia. This is common knowledge and is also taught in school. There should be no alternative theories, we know what happened and anything else is just false speculation from conspiracy theorists.
The attacks were carried out by members of al-Qaeda. An interesting piece of information not on Wikipedia is that the United States attacked and mostly destroyed al-Qaeda, but left a weak government in place, which allowed the rise of ISIS. The wars and invasions launched by the United States in Middle-Eastern countries also greatly contributed to the rise of ISIS in the same respect.
The most important information from Wikipedia and other sources:
The September 11 attacks (also referred to as 9/11) were a series of four coordinated terrorist attacks by the Islamic terrorist group al-Qaeda on the United States on the morning of Tuesday, September 11, 2001. The attacks killed 2,996 people, injured over 6,000 others, and caused at least $10 billion in infrastructure and property damage.
Four passenger airliners operated by two major U.S. passenger air carriers (United Airlines and American Airlines)—all of which departed from airports in the northeastern United States bound for California—were hijacked by 19 al-Qaeda terrorists. Two of the planes, American Airlines Flight 11 and United Airlines Flight 175, were crashed into the North and South towers, respectively, of the World Trade Center complex in New York City. Within an hour and 42 minutes, both 110-story towers collapsed, with debris and the resulting fires causing partial or complete collapse of all other buildings in the World Trade Center complex, including the 47-story 7 World Trade Center tower, as well as significant damage to ten other large surrounding structures. A third plane, American Airlines Flight 77, was crashed into the Pentagon (the headquarters of the United States Department of Defense) in Arlington County, Virginia, leading to a partial collapse of the building's western side. The fourth plane, United Airlines Flight 93, initially was steered toward Washington, D.C., but crashed into a field in Stonycreek Township near Shanksville, Pennsylvania, after its passengers tried to overcome the hijackers. 9/11 was the single deadliest incident for firefighters and law enforcement officers in the history of the United States, with 343 and 72 killed respectively.
Suspicion quickly fell on al-Qaeda. The United States responded by launching the War on Terror and invading Afghanistan to depose the Taliban, which had harbored al-Qaeda. Many countries strengthened their anti-terrorism legislation and expanded the powers of law enforcement and intelligence agencies to prevent terrorist attacks. Although al-Qaeda's leader, Osama bin Laden, initially denied any involvement, in 2004 he claimed responsibility for the attacks. Al-Qaeda and bin Laden cited U.S. support of Israel, the presence of U.S. troops in Saudi Arabia, and sanctions against Iraq as motives. After evading capture for almost a decade, Osama bin Laden was located and killed by SEAL Team Six of the U.S. Navy in May 2011.
The destruction of the World Trade Center and nearby infrastructure caused serious damage to the economy of Lower Manhattan and had a significant effect on global markets, resulting in the closing of Wall Street until September 17 and the civilian airspace in the U.S. and Canada until September 13. Many closings, evacuations, and cancellations followed, out of respect or fear of further attacks. Cleanup of the World Trade Center site was completed in May 2002, and the Pentagon was repaired within a year. On November 18, 2006, construction of One World Trade Center began at the World Trade Center site. The building was officially opened on November 3, 2014. Numerous memorials have been constructed, including the National September 11 Memorial & Museum in New York City, the Pentagon Memorial in Arlington County, Virginia, and the Flight 93 National Memorial in a field in Stonycreek Township near Shanksville, Pennsylvania.
Hope this helps clarify.
Christ has returned. Baha'u'llah
Many people are waiting on a "rapture" yet this is a misunderstanding of Scripture based on literal interpretation of Scripture created in the early 1800's by only a few people. Yet in the Bible it clearly states that the return of Christ would bear a new name as stated in Revelation 3:12 verse, also the "title" that He would come in "The Glory of God" which in Arabic is pronounced Baha'u'llah, and that Name is pronounced the same in every language on earth as stated in Zechariah 14:9 verse. The Bible tells us where He would come from "E-lam" which was Persia, now Iraq. The Bible gives the year and month....May, 1844 A.D. and on May 22nd, 1844 A.D. a young man named The Bab announced a new Dispensation had arrived for mankind fulfilling the Scriptures and like John the Baptist, He foretold of One greater to come shortly after Him in 9 years, and on July 9th, 1850 A.D. The Bab was executed and in the course of 9 years Baha'u'llah received His Revelation from GOD as the Promised One of all ages, the Return of Christ. All the signs were fulfilled by His coming when one researches the Bahai Faith, and reads the Writings of Baha"u'llah especially "The Book of Certitude" where Baha'u'llah goes into great detail to explain the subject of "return" to members of all Faiths especially Christianity, and Islam. The return of Christ has come just as the Bible foretold..."like a thief in the night" when people were spiritually asleep and not searching. In today's times the clergy has painted such a vivid picture in people's minds that anything other than what they have stated about the return of Christ should be igorned, yet isn't that exactly what happened at the 1st coming of Christ with the clergy telling the people what to believe and think, and they got it totally wrong! All that I ask of you is to fairly and justly investigate the claim of Baha'u"llah as the return of Christ by the Bible's Divine Standard, as stated in JOHN 7:24 verse and remember what is written on MARK 8:38 verse.
Has anyone ever seen God? Does it exist?
@alwaysstranger said in Has anyone ever seen God? Does it exist?:
@one said in Has anyone ever seen God? Does it exist?:

@alwaysstranger said in Has anyone ever seen God? Does it exist?:

@one said in Has anyone ever seen God? Does it exist?:

@alwaysstranger said in Has anyone ever seen God? Does it exist?:

@one said in Has anyone ever seen God? Does it exist?:

@alwaysstranger said in Has anyone ever seen God? Does it exist?:

@one said in Has anyone ever seen God? Does it exist?:

@alwaysstranger said in Has anyone ever seen God? Does it exist?:

@one said in Has anyone ever seen God? Does it exist?:

@alwaysstranger said in Has anyone ever seen God? Does it exist?:

@one said in Has anyone ever seen God? Does it exist?:

@alwaysstranger said in Has anyone ever seen God? Does it exist?:

@one or repeat the same shit she said

Yeah you too nigga don't repeat an copy paste from wiki nigga

Dude. Why not. I'm telling you to do the same

Naah you repeating fake evidence proofs again an again now listen you really want to see an meet god then you have to make yourself capable by worshiping him...!

1st there is no fake evidence and just because you're saying it doesn't make it true

That's what I said ur fake evidence not became true just because you're saying doesn't make it true

WHERE IS THE FAKE EVIDENCE?
I showed you already read ma past states an don't ask again an again like a fool..!
I'm saying it because it's fact

It's not fact because I'm saying it

Yeah right it's not fact that's what I said good

NONONONONONONONO. You can't just ignore the first line i said. Now you're being dishonest

Damn bro you again an again twisting your states an saying i didn't mean that I mean you know exactly what you wants to say..!

No i dont. If you think i said something which isnt true then tell me what it is instead of calling me a lier. Other than the number thing i think everything i said is true but id be happy to correct myself

I tell you already what you lied don't ask me again and again same thing every one now knows you just talk in air...

I DIDN'T LIE. GO FUCK OFF. I DIDN'T KNIW THAT WHAT I WAS SAYING WASN'T ACCURATE. FUCK OFF
Yes you always lie...you fool..😂
"I'm saying it because it's fact" why did you ignore that

2nd why would i wirship anyone, worship is a stupid thing to do. Why is your imaginary friend so insecure that he needs praise 24/7. When you admire someone you try to be like them and not worship them

First understand what worship is then say why... ask me wat worship is??

I know what worship is. I didn't ask you

No no you didn't know what worship is ask me I'll tell you

I know what it means

No man I said to you 100 times you didn't know man just ask me man I'll tell you without any hesitation...!

I KNOW

No man you didn't know

here is the definition:

"the feeling or expression of reverence and adoration for a deity."

Wrong totally wrong

THAT'S THE FUCKING DEFINITION. GOOGKE IT
Googke it I mean you know what you are saying 😂😂
See how many ppl worshiping him but who really makes it perfect he/she definitely gat him..!

Got*

Can you prove he exists tho, until you do i won't believe you nor other ppl who worship him

Your 👆🏻This state made you fool caz you said in that meseg ppl don't believe in gods exists until proved who worships god... it's totally wrong caz ppl who worships god they already accepted the existence of god that's why they worships him...an you said they wanted proofs...

I didnt say that. i said that until the existence of god is proven then i wont believe that he exists and i will not worship something that for me clearly doesnt exist

Don't say other ppl who worships god u fool they already accepted gods existence thats why they worships him u fool

See. 'Fool' is just an attack on character that doesn't prove anything i said wrong

Caz I proved you talking like fool thats why I said you fool I didn't said anything without proof you know

How does someone talk like a fool. How is yhat different from saying you talk like an ugly 20 year old virgin

Damn see your pasts states man whr you talk like fool either read upper meseg you understand why I called you fool..!

seriously.

past

why

your upper

messages

LOL. you made 4 grammar errors and you are calling me a fool. what a joke

Damn that's why I called you fool an it continues
😂😂

FUCK YOU
No you can't caz you r evil gay..😂😂
Blue Whale: How To Prevent Your Loved Ones From It?
			BLUE WHALE GAME

The Blue Whale game has been in the headlines and all for the bad reasons. It has been causing individuals to take their lives. The game has 50 challenges that are to be performed by the player and confirmed by sending a photo or a video proof. In most of the cases the player is brainwashed for 50 days by making him do the tasks so that he does not have the ability to think or reason left.
Origin Of The Blue Whale Game
The game originated in Russia. It was created by Philipp Budeikin, 21. He claimed to have created the game in order to reduce the population of useless people in the society. He had childhood problems and was beaten by his mother and brother. He was expelled after completing 3 years in psychology and sound engineering. This explains the perfectly chosen music that leaves the individuals in a state of ambiguity. What is more baffling is that unlike other games it does not need any maintenance work. It only requires an admin to operate. It is not an actual game app or graphical game. The motto of the game is to complete the given task. It can be played when the administrator selects you. The individuals are selected from closed groups.ADD meaning. What this means is that the game can survive even without its creator. The game just needs an administrator who will assign a person the tasks. This is quite an easy job considering the high speed internet available with all the smartphones with superior processors that are intended to make our life easier and comfortable.It is unfortunate the technology is abused in this case . The admin thus can control the action of participants from any part of the world.
Why Do People Play The Game?
As said by Dr Sapna Zarwal there are two types of ui7children whose chances of falling a prey to the game are quite high. They include children who love adventure and are almost daring to do anything or the ones who are shy and often bullied. The latter thinks themselves as losers and to gain the respect from the society they take the drastic step of playing the game. Once you start the game the admin warns that you cannot stop and you will have to complete the challenges. He threatens to hurt the player's family if the admin is not obeyed. Scared of the consequences most users refrain from quitting for the safety of their family and at the same time they are traumatized by their deaths.
How To Prevent Or Save A Person From Falling Prey To The Blue Whale Game!
The Blue Whale game has been in the headlines and all for the bad reasons. It has been causing individuals to take their lives. The game has 50 challenges that are to be performed by the player and confirmed by sending a photo or a video proof. In most of the cases the player is brainwashed for 50 days by making him do the tasks so that he does not have the ability to think or reason left.
IMPORTANT!!!!!!
Being a 22 year old kid, it deeply saddens me to watch people becoming prey to the game and commit suicide. I want to help prevent this and the last few parts including this, are the most important parts of the Article
How can you recognize a blue whale victim?
• First of all read the list that is attached to the article.
• Look at the suspect's body for any cuts and bruises as it is very common in the game.
• The challenge 12 states that the person should watch psychedelic and horror videos all day. If you see a person stuck to the mobile or PC, first try to prevent that. If he is persistent, then at least trying to find out what is the victim watching. You can also come to know by the victim's expression about what type of a video a person is watching.
• The 14th challenge is to cut your lips. So, observe if the person you suspect have a lip that is cut.
• Observe any risky behavior from young people such as standing on the edge of the roof and taking a video/selfie or even climbing the crane as the player has to give a proof of all the challenges he performs.
• A person playing the game has to get up many times at 4:20 AM. If you observe a person getting up at that time and using his phone, watching videos then he may be a victim.
• There will be a day where the person will not talk to anyone. This should be attention catching, as it is very rare for a human to not talk. Only a monk with a peaceful mind can perform such a task.
What To Do If You Suspect That A Person Is Playing The Blue Whale Game?
• If you notice the cuts on your son's wrist. Just ask him casually as to what had happened. Note: you should act calmly cause the victim of the game is already traumatized by the acts in the game and is not in a proper mental state. He should not feel threatened by you as he might already feel ashamed of playing the game. Also, understand that the person continues to play the game because the admins threatens him to harm him and his family if he stops playing.
• I would suggest that you somehow gain access of the suspect's mobile and check all his messages using a deception.
• Contact the police immediately and ask for protection. I have read many other articles stating that the victim has to send a lot of personal info before starting the game.
• Also, if you get hold of the mobile just switch off the mobile network and wifi connectivity from the phone and put the phone in airplane mode. This will prevent the admin from watching you through the phone.
• Do not attend any international calls they may be from Russia or any other place.
• Remove the sim from the phone.
• If you watch a person watching horror videos at 4:20 then act casual, but lock him inside the room. Do not confront him. He is not in a right mindset and under the influence of the admin.
• Lock that person inside that door or even the house.
• If you were told by the child that he slept early and you observe that the kid is still tired then please consider that an indication of a disease or that he is up at night.
• Lock the terrace of your society.
How To Prevent This From Ever Happening?
• Love you kids. Most of the players playing the game are young and so I request the parents to please love your kids and understand them. This will prevent the kids from engaging themselves with the game.
• Observe the activity of your children by spending time with them. This will help you to differentiate between the usual behaviors from different behaviors.
• I would like to request the housing societies to please keep the terrace's doors locked.
• Please keep your work aside, however important it may be when a child wants to speak to you. A child always wants to share something with his/her parent no matter what he/she thinks about them. Do not shun the matter. It means a lot to kids. This may create a misunderstanding between you and your child and he/she might take an unwanted decision such as playing the game.