Search
93 result(s) matching "pushing", (0.06 seconds)
I Thought I would get people's opinions on my writing
Thick, heavy, fog carpets this place for a seemingly infinite distance in all directions. There is no sun but only a pure white horizon clouded by my field of view. This desolate wasteland is where I call home now. I am not hungry, ever, and I do not sleep. At first this lack of natural feeling left me confused and empty as if something I had always done was gone but I learned to accept it. This is what I have come to know but why am I here? There are no corners or edges, I've checked. I can't remember when I arrived here or when I'll leave but I know I'm me and I know that there is no way I can get out. Sometimes it feels like the endless void is following me, but then I come to my senses and realize that can't be true, can it? Well even if the void isn't following me I do hear voices sometimes. I hear them coming from all around, as if there is someone beyond the abyss but if that were true, why wouldn't they help me? I wish I could remember what had happened before I came here. My memories seem faded as if there is a glossy white fog that won't lift. My feet feel as if they are constantly moving under the thick fog that has blanketed the ground into the infinite horizon. I have spent so long trying to remember how I got here or where here is but every time I am unsuccessful. Even trying now doesn't work, it's just, impossible.
I have to fi- Wait. I could have sworn I saw something black, contrasting vividly against the white, in the corner of my eye. I turn so that I might catch the figure in the open but there is nothing or no one there. No footprints, not that I could see them anyway, no resonating odor coming from where it was. Am I losing my mind? There is something I heard once or maybe I read it:
"When left in isolation, all people will eventually lose their mind. Their mind will wrap onto what faint memory of a familiar person they have and generate them into mental reality as an attempt to have -"
I can't seem to recall the rest of the quote but I'm sure it has some form of relation to the situation. If my brain is hallucinating, my mind is playing tricks with me but then again I am my own mind so does that mean I'm playing games with myself? Thoughts like those are what send people crazy. I have to think about something else, something other than my impending insanity.
This place will send me insane eventually; I'm sure I have been walking now, in whatever direction this is, for what seems like days. At least I think its days, time here feels like its conflicted, as if it's not constant. At one point whilst walking I've felt like seconds are passing but other times its like days or weeks were passing all at once but every single moment is a struggle. My body isn't straining but it's just...I don't feel like I belong in this environment, it's so empty but it's as if it's pushing me somewhere. Somewhere I most likely don't want to be and somewhere I feel I have no choice in going to. The very environment is governing my every movement or at least affecting it.
That's simply what I feel but who kno- What the hell was that? Something greasy and long just slid over my toes; it feels like the warmth was sucked out of my body like a sponge. That cannot have been my imagination; I can't believe that what I just felt was a figment of my imagination.
Maybe there is residue on my foot? No, there's nothing there, just my colossal foot, it can't be. This was not a hallucination of any sort but then why isn't there anything on my foot? What is wrong with me? I have to get out of here. I need to feel companionship again, something I haven't felt in too long or maybe not long at all. I continue walking in hope of finding something or someone out here in this expanse.
Shit. I swear there is something behind me this time, not a figment of my imagination; A black figure, no bigger than a child, but then...nothing. When I turned all that was there was the endless abyss that I am all too familiar with. I can't be losing my sanity, I won't lo-...no. there is something there, behind me, and I can feel it. That feeling of all the hairs on the back of your neck standing on end as if the air is telling them something and they are all too eager to hear. I have to see but...I'm afraid. This place has given me nothing, no love, friends, food, sleep and now something or someone appears. I must turn around. I fling around my body to avoid hesitation. My eyes begin to widen as the black, childlike figure comes into focus, contrasting against the white abyss like a light in the dark but then I realize, this is no child in black.
Its body is the purest of black as if it were a physical shadow. Its hands were almost shapeless apart from the fingers which were dripping in some kind of thick, liquid darkness and its face. It has eyes as yellow as the sun itself, embedded deep into its dark, deathly and shapeless skull.
"Who are you?" I yell to the creature, my voice doused in angst and unadulterated fear.
The creatures head tilts and the yellow, luminous, gaze it has falls directly in line with mine. For while nothing happens. I break the seemingly infinite silence with my cold, fearful breaths while I pray this creature is not here to take my life. Then...I see the shapeless hand transforming. Darkness slices through the absolute nothingness and forms to a point, a blade, and barbs lining either side of the edges. I then knew that this creature was not here in peace. I was in its territory and it wanted me gone.
In this desolate place I don't smell anything, not even my own body. It's like my smell has been dulled for some reason. But right now, at this moment I could smell. I could smell my own, potent fear and I have no doubt the creature can as well.
Where did this go so wrong? At what point did this nothingness decide to attack me. Maybe I was right. Maybe the void was pushing me to this place so that this creature could 'feast' and this feeling of knowing your life is on the line is a feeling I will never forget. This situation is a life and death situation, I can feel it.
Then...I hear a voice, full of power, desire, resentment and pure malevolence.
"You...Cannot...Escape"
The loud voice seemed to echo through the entire void of space. My whole body was struck with fear and all the hairs on my body stood on end as I heard the voice over and over again wringing inside my head.
I have to run; otherwise I am going to die. I start to walk backwards increasing my pace with every step but in the blink of an eye... it's gone. The creature disappears from this endless plane of existence. There is no possible place it could hide. I stand motionless, hoping and praying that this thing is gone or that I simply imagined it. I start to look around examining every inch of the constantly shifting fog in anticipation that I don't see the creature. I glance around to where I was going to run and I would be lying to myself if I said there was nothing there but there was. There the creature was standing, same gaze and same position. My heart instantly skips a beat as I try to accept the impossible, as I try to come to terms with the fact that this creature can move faster than the blink of an eye. There is not possible way to evade this creature in this empty space where I can be seen for an infinite distance unless.
Unless I don't blink. Maybe it only moves when I'm not seeing it but his head, I saw it move and his arm. So maybe he can't move through the environment when I'm looking. I have to try to run, to survive, to try and escape this place. This is my only solution, my only chance at some kind of life. And that's what it's come to, a decision of life or death because if I stay I'm going to blink eventually and then my life ends. I start pacing towards the monster, my forehead already glossy with sweat from the pure anxiety and fear of this situation alone. My footsteps pierce the white foggy ground as if it were shallow water, disappearing and then reappearing. My eyes focus on his, as I know that I can't blink otherwise the blackest of nights will be my eternal home. My pace speeds up as my confidence and feeling of control builds up inside me.
My breaths are like my life force and I am in control of it. I am my own person and no one, not even this creature can stop that. I quickly turn knowing that the monster will appear somewhere around me. But I just run. I run knowing that he could catch me. Then he appears in front of me, only five meters, I quickly stop and turn once again, I look back and the creature is still where I left it but his gaze is fixed on me as if he's waiting. I continue running like my life is on the line, like this might be my last day alive, which it could very well be.
Then, out of nowhere, I see black ground ahead. Running at full pace I take very little notice until I get closer. I soon come to the realization that this is a drop off, the white fog that has always liked to hide my feet, flowing down as if it were a waterfall. I'm trapped. I look to the side frantically, looking for an end to this expanse in the void but it continues for an infinite distance. Fear begins to fill my whole body once again and the false hope I had, poured out like nothing I'd ever felt. Then I realize I'd forgotten about the creature. All of a sudden, "Gasp", all the air I had was expelled from my lungs and I felt a pain like no other. A blood trail discharges from my body. I then look down only to see the tip of the blade I had feared so much. I then looked over my neck to see those yellow eyes of pure immorality and detestation, both things I had done nothing to deserve, surrounded in black.
"Why... Why me?" I manage to mutter under my breath before the creature rips out its blade, the spurs tearing my flesh apart and leaving my organs trailing behind my body along with a thick trail of blood. My hands hold themselves over the gaping hole in my body as blood gushes out. It dispenses from my hands into the thick, white fog below causing it to have a deep red undertone. I then feel myself lose all life from my body. I fall slowly forward over the edge like a rag doll into the pitch black abyss below, my eyes slowly close on the now dark, desolate world.
---
"Quickly", I hear whilst somewhat unconscious, "get him stabilized". I open my eyes long enough to see a woman in white, pushing me down a hall on a bed. She sees me and her eyes widen just as everything goes...black.
Do you? Do you really?
@black_beetle absolutely. And even if it doesn't, the 0.5 seconds it takes for the doors to close, is occupied by me pushing the button over and over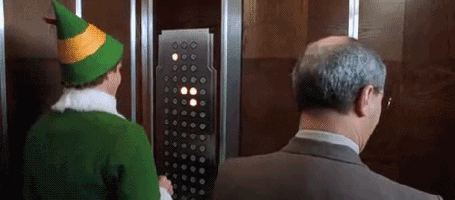 Am I doing something wrong?
As a guy my advice would be don't stop pushing him to give you more attention. Long distance relationships are really difficult to make it work and for guys when the lady is not around to satisfy some thirst we begin to lose interest. It's better to push him. If he really loves you he will put in some extra effort but please appreciate his efforts all the time
The most hardest & long lasting fight
You're having anxiety attack. I get that a lot whenever I'm buried in work. I get stuck in thought loops and sometimes lose contact with reality
Have to break the cycle. Do something you hate. I do push ups. I'm overweight and you can imagine what happens when you do push ups at an angle
It gets me focused.
Don't get lost in thoughts.
Feeling awful 😞
Do push ups till your arms break beneath you. Worked for me. Who me?
I'm a dude been working for the past 3 days slept 5 hours in total, built a gaming rig in between and can't leave the premises of my home or I get dragged to war and die.
Do push ups. Teach your body (and mind) they belong to you not the other way round.
Hitler killed 6 million Jews & he was a Christian. Does that mean all Christians are Killers & Terrorists?
@sheapard this is the last time i answer you because you aren't even listening but here we go :
@sheapard said in Hitler killed 6 million Jews & he was a Christian. Does that mean all Christians are Killers & Terrorists?:
@alwaysstranger ,
  We do see changes within species, but we do not see any changes into other species.
WRONG. And this is evidence that you watched 0 of the videos i sent you.
Here is one of the many observed species turning into another:
And, as mentioned, we see no evidence of gradual change in the fossil record either.
WRONG. All fossil records similar or not can fit in a branch shape to show the evolution of species into other species over millions of years
Natural selection is based on circular reasoning: the fittest are those who survive, and those who survive are deemed fittest.
"Survival of the fittest" is a conversational way to describe natural selection, but a more technical description speaks of differential rates of survival and reproduction.
That is, rather than labeling species as more or less fit, one can describe how many offspring they are likely to leave under given circumstances.The key is that adaptive fitness can be defined without reference to survival: large beaks are better adapted for crushing seeds, irrespective of whether that trait has survival value under the circumstances.
Here's the explanation in one of the videos you didn't watch
Go to 5:45
http://chatrooms.talkwithstranger.com/topic/1840/hitler-killed-6-million-jews-he-was-a-christian-does-that-mean-all-christians-are-killers-terrorists/157
i spoke about chance : Mathematically, it is inconceivable that anything as complex as a protein, let alone a living cell or a human, could spring up by chance.
No its not. Even if it was 1 in a 100 billion/planet (it's a lot lower than that) it would happen at least 1 time since there are 100 billion planets in our galaxy and it would probably happen a lot more times if you take in consideration that there are about 2 trillion other galaxies onlt in the observable universe
And by the way scientists already know 1st how to create simple proteins in a lab 2nd how the conditions on planet earth should've been so that they could create protein
Chance plays a part in evolution (for example, in the random mutations that can give rise to new traits), but evolution does not depend on chance to create organisms, proteins or other entities. Quite the opposite: natural selection, the principal known mechanism of evolution, harnesses nonrandom change by preserving "desirable" (adaptive) features and eliminating "undesirable" (non-adaptive) ones. As long as the forces of selection stay constant, natural selection can push evolution in one direction and produce sophisticated structures in surprisingly short times.
natural selection, the principal known mechanism of evolution, harnesses nonrandom change by preserving "desirable" (adaptive) features and eliminating "undesirable" (non-adaptive) ones.
As long as the forces of selection stay constant, natural selection can push evolution in one direction and produce sophisticated structures in surprisingly short times.
OMG, why the f**k didn't you watch any of the videos i sent you.
1st evolution is the non-random selection of random variation
2nd error is that forces of selection change a lot and almost never stay constant for more than a couple million years and also most animals usually travel from place to place
3rd you are wrong by saying short periods of time unless by short periods of time you mean millions of years in which case you're right
Here's an explanation of how natural selection works:
Dude. This is the last time i respond to you because 1st you aren't watching any videos i send you 2nd you don't care if what you believe is true or not, you want to believe what you want to believe because that's what you want to believe 3rd you're a lost cause
So as a final message here are a couple of fun videos for you:
Please go watch bleach while enjoying a cold glass of bleach
Chapter I need you to rate.
Hi! How good is this chapter?
Story I made a couple years ago.
CRIMINALS IN LOVE
CHAPTER ONE
I stepped out of the house, taking a deep breath of fresh air. I listened to the sound of the owls hooting and the bat's wings flapping. I watched as the fireflies lit up the night sky and as the stars twinkled brightly among the dark background.
"What a night." I breathed, as I slowly started jogging for the hills
My pace was slow but as I got higher I ran faster until I was in a full sprint.
My size wasn't bad. I was 5'7, and 105 pounds. So, I was skinny. But to be honest, I don't know how I maintain my weight. I can't be honest and at the same time say I eat healthily. If you get what I mean. My metabolism is higher than most, and I can exaggerate the "higher than most" part by 100.
I kept running, at small moments taking tiny sips of water.
Sorry, where are my manners? My name is Seemee Efren(C me-F run), I'm 16 and not only is my health a bit strange so is my appearance. I have deadly pale skin, a silverish white shade of hair, and emerald green eyes.
I enjoy running, biking, and sit-ups when it comes to exercises. In my free time, which is mostly all the time, I draw fictional creatures, fashionable outfits, and I love drawing and creating my own Animation and Manga. I also love to bake, which feeds my severe sweet tooth.
Um... Oh! I have one sibling, my older brother. As much as he is annoying, I couldn't live without him. But, a tiny detail I should mention. I'm adopted! So our appearance varies largely, very largely.
He's like every other boy, he has black hair and pale blue eyes. He is 16, we're a month apart, very muscular, and he is also 5'8. He has light chocolate skin and a tattoo on the back of his neck, it says, 'United We Stand'. At school, he is branded as the "Bad-boy". But in reality, he's just a huge softie. His name is Andrew by the way.
My mom and Jason are divorced. Andrew switches homes with them every other week. But, I stay with mom. I was actually the reason for the divorce.
You see, they found me in an alley behind a local Shop. I was around four and I was super thin, my hair was so matted to my head that they had to shave it off. One of my ribs was nearly broken and I had scratches all over myself. A sight would be an understatement.
I finally reached the top of the hill. It was very beautiful. I walked over to a large box and cooler I had left here years ago.
Inside was a black picnic blanket, 3 bottles of water, 2 salami sandwiches, 5 little boxes of grapes, and a magenta throw pillow.
Every night I get my daily exercise by running up this hill and running back down. But, sometimes I don't want to leave right away. So, every night I grab 1 extra sandwich, a bottle of water, and 2 extra grape boxes. I leave it here for the next night and so forth.
The hill I had picked was... How would you say, closed off? It was surrounded by trees at its base and only got thicker as you get higher.
But, at the top, there was a little clearing. I'd say it was 8 feet in all directions. In a circle-like shape.
You could say that this place was my... Escape. My refuge when things went wrong at home, school, or work.
My mom taught me how to cook. One day, a friend of my moms came over. I cooked that night!
Apparently, he really liked it and said he had a friend of his who owns a restaurant.
So, every weekend I go and cook there. I get 10 dollars per hour. It actually suits me pretty good. Better than what my allowance was, that's for sure. I got 5 dollars every other Friday! We're not even poor! But, something is better than nothing I guess...
Anyway! I laid the black picnic blanket down and grabbed my magenta pillow and placed it in the top left corner. I grabbed all of my Salami sandwiches, 3 grape boxes, and a bottle of water. I was really hungry. I haven't eaten breakfast, lunch, or dinner!
My day has been more than hectic.
FLASHBACKFLASHBACKFLASHBACKFLASHBACK
Wee Oh
Wee Oh
Wee-
I slammed my fist onto my alarm, probably breaking it. The sun was shining through the blinds, it hurts! Slowly rolling out of bed, I suddenly hit the floor, with a ringing in my ears.
Muttering a string of curse words that, thankfully, could reach my ears and my ears only.
I pushed myself off the floor. Striving and yearning to reach the bathroom door without passing in and out of consciousness.
In a quick few seconds, I somehow started kissing the floor.
Again, I pushed myself off the floor and headed to the bathroom.
I did my business and took a quick cold shower. I stepped out and turned to look at the mirror.
"Ooh," I mumbled in distaste, seeing my reflection.
My hair was partly matted down to my head, but the flops that weren't were lopped over on the other side and over my face. Which made me look like a zombie considering my skin tone.
I shivered.
I quickly grabbed my brush and combed my hair down. Since my hair reached to somewhere around my waist, I was able to get creative. I pulled it all together and the made a Fishtail braid and turned it into a bun. It was very pretty. I roughed it up a little bit, so it has a few strands of hair hanging around my face, just to give it this edgy type look.
I walked out of the bathroom and headed to my amber dresser. The wood on my dresser was very smooth and shiny.
Opening the dresser I grabbed my black skinny jeans, dark purple tank top, black combat boots, and brown leather jacket.
I ran to my side table and grabbed my backpack. I made sure everything was inside it.
My phone, charger, earplugs, notebooks, pens and pencils, my allowance, and last but not least... My poop Emoji pillow morphed with the purple Devil Emoji. It is so cute!
Finally done getting dressed, I rushed downstairs for some quick breakfast.
I was about to grab my lunch bag from the counter and my pop tart that was next to it. Before my brother grabbed me by the hand and dragged me out of the Kitchen. Thankfully, we made it to the bus, but my breakfast and lunch didn't have such luck.
After a long day at School, the bus dropped my brother and me off, a block away from our house.
"So, dad's coming over tonight. For 'dinner'." Andrew scoffed then sighed. He continued walking but leaned towards me, I proceeded to put my head on his shoulder. His dad only comes over for 'dinner', when he picks Andrew up.
I brought my hand up and rubbed his back in a circular motion. Not only is it stressful for him to constantly go back and forth between parents, it's stressful for me too.
Jason, Andrew's dad, wants nothing to do with me. Right after they found me, he wanted to put me in an orphanage. Mom said no because she said I might be tossed back and forth from homes, because of how I look. Just like most of the society, he thinks I'm a freak. But, who can blame him? He divorced mom after three years of me being there. Anny and I were 7.
"Anny, you know you don't have to go if you don't want to. You can help me at the Picardo's, on the weekends. I'm sure Mr. Fredick will pay you. He is a bit short staffed." I chuckled.
"Ya, but if I don't go, then dad will take it the wrong way. Then there will be no chance of getting mom and dad back together." He said reasoning. He let go of me as we got closer to the house.
I sighed, and put my hands in my pockets. We both walked in a sad but comfortable silence.
He doesn't understand, Jason will never like me. I would be more than happy to have his family back together, but I know he won't. Not if I'm here.
I stopped walking and looked down, Andrew, a few steps ahead stopped walking as well. He turned to look at me with worried eyes.
"What is it?" He asked, walking towards me.
I decided to voice my thoughts, "Andrew, you and I both know that Jason doesn't like me, right?" I asked, looking up at him. My tears were threatening to fall.
"Hey, don't cry." He said, coming up to hug me, but nodded his head to answer my question. I continued, "Well, what if I left?" He tensed. "I mean, you and your parents would be back together. You'd have your family again!" I said quickly. Tears were spilling out of my eyes, not coming under control.
Andrew quickly stopped hugging me and grabbed me by the shoulders, he looked me in the eyes with a look that read, 'What the hell are you thinking?'.
"Seemee, no! You have been with me most of my life! Dad was the one who decided to leave, not you!" He yelled, shaking me by the shoulders.
"But-." I tried.
"But nothing. You are staying." He said quickly. He wiped away my tears then grabbed my hand as we ran towards the house.
Within a few seconds, we were at the front door of our house. Anny turned to me and wiped away some of the remaining tears. I smiled up at him then took a deep breath.
I opened the door to see a sight that left me shocked. Inside my mom was leaning against the staircase steps, her hand trying, but failing, to protect her from being struck. In front of her, Jason had his fist clenched and reaching to hit her in the face.
I dropped my bag that was hanging loosely from my shoulders and sprinted for the vase that had peppermint leaves in it. I grabbed it then smashed it onto his head, right before he hit her.
He quickly turned to me, blinking many times, then he fell. He fell down from the multiple steps and hit his head again on the railing.
I looked towards my mom who was crying. Her hands were shaking as she grabbed the carpeted steps behind her. Her tan arms were bruised and cut, as well as her face. Her blonde hair was in chaos, with blood thrown in random places. Her pale blue eyes were red from crying.
I heard police sirens from behind me. I turn around and see Andrew tucking his phone back into his pocket, he nodded his head, then ran over to mom. I turned around to look at Jason.
His shaggy black hair was combed back, only a few strands hung loosely. His brown eyes opening and closing. His dark chocolate skin held no marks, which meant that mom hadn't tried to defend herself. Must have been caught off guard, once she figured it out, she must have been too scared.
"You'll pay for that, failure." He said, his voice strained. Hate, although, was clear. But when he called me a failure, it wasn't as if he hated me, though he did. It was as if, he knew something about me, I didn't.
After a few minutes, the police had arrived. They took Jason away, as well as mom. They said that Jason would go to jail, but my mom will go to the Hospital. Also, that we have to stay home until we are called for our statements.
I gave the police my phone number, seeing as we don't own a house phone.
"She will be okay, though right?" I asked the dark police lady in front of me.
"I'm sure she will be fine. Based on what I saw. All she got were bruises and scratches. Nothing that could permanently harm her." She said. She shook my hand then left for her police car.
I turned around and walked back to the house. Andrew was sitting on the steps, his head in his hands. He was shaking.
I slowly came toward him and sat down beside him. I put my arm around his back and situated him so he was laying on my lap. I took strands of his hair and twirled them around my fingers, while I rubbed his back at the same time.
I started humming a song I didn't even know. Leaning back against one of the steps, I leaned my head against the step above it.
About thirty minutes passed and Andrew was lightly snoring in my lap. I leaned forward and smiled down at him.
Slowly and carefully I took his head off of my lap and stood up.
In front of me lay a 16-year-old boy, who was heartbroken. That was when I noticed my pants were wet where my knees were. I frowned and went to my room and changed into a pair of black leggings, my white tank top, and my red Niki sneakers. I ran back downstairs and he was still there.
I lightly tapped him, waking him up, but only partially. I silently picked him up and put his arm around my neck. I helped him up the steps and to his room. I sat him on the bed and walked to his closet. I dug through his clothes, trying to find his pajamas.
"Ow!" I yelped. I pulled my hand out and sucked on my pinky, while I quickly looked towards Andrew who was still sleeping.
My hand hit something. I dug back in a searched for it. I was metal, I kept feeling, and leather. It was in the shape of an L. I grabbed it and pulled it out from the clothes.
"Oh no," I whispered. In my hands was a silver pistol.
"No, no, no, no, please God, no!" I kept whispering. I clicked the button that released the magazine. I counted the bullets.
"No," I whispered again. A bullet was missing. Nine out of ten bullets were in the magazine.
Turning the safe the On, I stuffed it behind my back.
Looking towards Andrew, I whispered, "What have you gotten yourself into, Andrew?" I asked.
I sighed then went back into his closet. After two more minutes of looking for pajamas, I finally found a white shirt and gray sweatpants.
I stood up and closed the closet. Turning around and walked to Andrew. I cleaned him up and took his dark blue jeans off(he wears underwear) and slipped his sweatpants on. I then sat him up and took off his bright blue shirt and slipped on his white one.
I slightly chuckled and smiled to myself as I laid him down and pulled the blanket so it was under his chin.
I sighed then walked out of the room to mine, which was next door. I walked in and went to my dresser.
I sighed and rubbed the bridge of my nose. Opening the door I leaned into the very back. Opening the secret compartment in the wood, I put the gun in, and closed it again, then closed the dresser. When I first came here I explored my room, I found that compartment and I have been using it ever since.
Walking out of my room, I closed the door. Running downstairs I grabbed the food. Then walked out of the house and ran.
ENDFLASHBACKENDFLASHBACKENDFLASHBACKENDFLASHBACK