Search
273 result(s) matching "hand", (0.09 seconds)
Close your eyes and type with one hand..
The big rabbit is white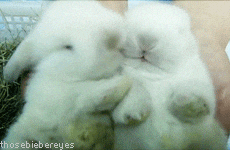 HOW SHOULD YOU REACT WHEN YOUR CRUSH SHAKES HANDS WITH YOU FOR THE FIRST TIME ???
Actually something really nice happened today , I did a favour to my crush and he was so happy , he brought his hand forward like he wanted to shake hand , he also said Thank you in a very sweet manner . I shaked hands with him and his hand was really soft 😊
So , how did you/should you react when your crush shaked/shakes hand with you for the first time ?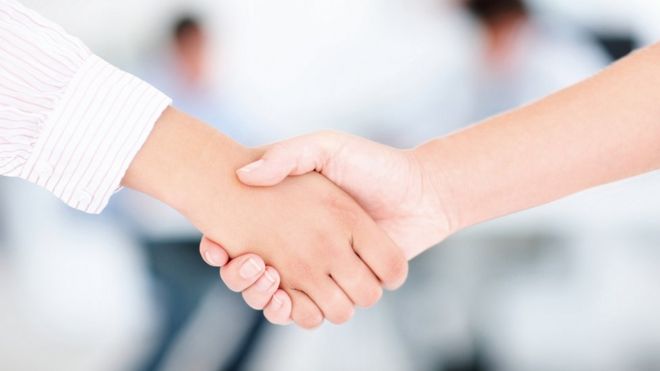 Short Chapter Idea That I Need Votes For
"Do I have to go?" The female brunette whined as she tugged on the strap of her glittery green dress. It flowed to the floor and had a slit in the leg that reached farther than her knee. It left her back bare and instead, had rippling fabric pooling at her arse. The cut for the bust was low, but didn't reveal too much. It also had a thick black belt. The whole dress hugged her frame perfectly.
Originally, it had belonged to Mary Jane Watson, or MJ. But the beautiful evergreen clashed with her fiery red hair. So, Pep got the hand-me-down. But it was a beautiful hand-me-down.
"Yes!" Her girlfriend hissed as she harshly tugged a lock of dark auburn hair, only to pin it back.
The younger girl glared at her best friend through the mirror, but huffed as the redhead reporter let out a pleased mewl and stepped back, grinning. "Done!" She beamed proudly.
Dark green eyes looked at her reflection before a gasp escaped her plump lips and her plucked eyebrows rose to her hairline. Pale powder defined her high cheek bones, black eyeliner and eyeshadow made her sparkling dark green eyes pop, not that they didn't already, and crimson red was painted across her lips. Her hair was pulled back into a half ponytail. Causing her hair to mimic that of a waterfall as thick, dark auburn locks fell across her back and shoulders, little strands framed her thin face.
She was a thing of dreams.
"Whose she?" She blurted out, obviously impressed.
MJ's grin widened before she checked the time. "Crap!" She cursed before running out of the room to finish getting ready.
A few minutes passed, leading Peter Penny Parker, or more commonly know by her friends as Pep, to quietly admire herself in the full body mirror. She noted the fact that MJ had made her look older. Instead of looking like a nerdy 16 year old girl in an expensive dress, she matured, with the help of the bra pads, into a gorgeous 20 year old woman.
You see, Pep's Highschool had won a football game, finally, and Harry decided it was an occasion worth celebration. The eccentric redhead was all too quick to agree, but it was the youngest of the trio that was more unsure. Eventually, they coaxed her into celebrating with them... which she immediately regretted. Turns out, Harry was planning to take them clubbing, at the fanciest club around and completely ignore that fact that they were underage, to cut loose. For some reason, Pep reluctantly agreed...
...But if anyone mentions the fact that they slipped something into her smoothie, they would completely deny it.
"You look amazing." Was the soft whisper from behind her.
Looking up in the mirror, she smiled at the figure standing in her doorway, "You look handsome too." She complimented as she looked him up and down. Her wore a nice black suit and tie with a gray undershirt.
Harry smiled, smug that he could make her cheeks heat so much that they resembled the color of her lipstick. Standing behind her, he wrapped his arms around her waist and rested his chin on her shoulder. He was taller than her by 3 inches, which was enough to be able to hold her tiny frame.
Seconds ticked by before Harry slowly pulled away and turned her to face him. Their faces were inches apart as their eyes darted from each others lips, eyes, then lips again. Harry edged closer and-
"'Kay guys! I'm ready!" MJ yelled from the hallway.
At supernatural speeds, the two teens pulled away and stood 2 feet apart, flushed as their best friend entered the room in a dark red, knee high, deep cut dress.
Quick to avoid the incoming questions, Pep spoke first, "MJ, you look gorgeous!"
MJ's nose twitched, but she followed along and thanked Pep.
The trio made their way out of Pep's house, after bidding Aunt May goodnight, and entered Harry's limo. The drive to the club was lively, as if nothing had happened.
The vechile came to a stop before the group filed out of the limo and into a long line. Miraculously, they managed to cut the line and enter the club, with the help of their fake ID's, without trouble.
The friends ordered drinks, though Pep never got half way through with hers, before Harry became sick. MJ left her alone to help him in the bathroom, but not before telling her, "Stay here and enjoy yourself. At least one of us should." Pep wanted to object, but MJ gave her one of the looks that said your life would be infinitely better if just kept your mouth shut.
Sighing, she nodded her head and leaned against the counter, stirring the acholic beverage, she forgot the name, in her hands.
The bright lights and blaring music blinded her from noticing the tall man making his way towards her. It wasn't until it was too late and he was standing beside her that she noticed his presence.
"Hello beautiful." He greeted, giving her a toothy grin.
Pep noticeably flinched as her head snapped to face him. Her wide eyes widened more as she realized who had just greeted her.
Tony Stark.
Tony. Fucking Stark.
TONY FUCKING STARK!!
Tony grinned at her reaction and handed her a drink, "Try this."
It was a pink beverage, with cherries in it.
She looked at the drink in his hand, not even realizing he had ordered one, before placing hers down and taking it. Placing the glass to her lips, she took a large sip and pulled the glass away, leaving lipstick marks.
(A/N: This is exactly what you should NOT do when in a bar or club. If some random guy, no matter how populuar... or hot... or sexy.... or- I'm getting of track, but no matter how famous they may be, you never know if they drugged it or something. So, in short, just like a kid shouldn't accept candy from strangers, an adult should not accept drinks from strangers at bars. 'Kay. I'm done.)
Her face contorted into a strange look as she smacked her lips, "It's... Sweet. Really sweet." After a moment of rolling her jaw, she finalized, "I like it." She said, grinning as she faced him.
"Good. I knew you'd like it. I figured your a sweet person." He shot with his award winning, sometimes literally, smirk.
Pep's cheek heated farther to once again match her lipstick. "T-thank you, Mr. Stark." She stuttered in a quiet voice, looking down at the ground.
He chuckled deeply, a melodious sound, before he replied, "Mr. Stark? Please, call me- Oh." He grumbled as his phone rang. Pulling it out of his pocket, he looked like he was about to ignore it, but saw the ID. Rolling his eyes, he looked back up at her and smiled, "I'll be right back. Okay? Will you stay here?" He asked, his eyes pleading as if he was a puppy.
Biting her lip, she shrugged, "I promised I'll stay." She said softly.
He grinned before walking into the crowd.
A few seconds went by before she heard her ringtone. Pulling her phone out of her purse, she saw a text.
-Harry's feling a lil betr. I can finally Carey him 2 the car witout hum puking ALL over me... in short,⌚2 go.-
Pep smiled slightly at MJ's semi-long text before frowning as she remembered her promise. Biting the inside of her cheek, she looked around then back at her phone and began typing.
-can I stay? I met some 1.-
-squeals FINALLY YO INTERACTING EITH SOMEONE OTHER THAN US AND TMSOMETHING OTHER THAN SCHOOL PAPARR!!!! AAAGGGGHHHHHHHHH!!!-
Pep rolled her eyes at that, but she couldn't hold back the small laugh.
-😑 I didn't type all that just to say no. Yes, you can stay. B careful tho.-
Pep grinned with enthusiasm.
-Kay, thanks.-
-No prob. Love ya, Harry says so 2... and 2 wear protection.-
Pep rolled her eyes, deciding to not acknowledge the sexual comment and just say bye.
-💙❤💙 u guys 2.-
Pressing the off button on the side of her phone, she pushed it back into her purse and took another sip of her drink before Tony Stark came back out of the crowd.
He grinned at her wolfishly, to which she looked down and shyly tucked a strand of hair behind her pierced ear.
"You stayed!" He declared, to which Pep nodded smally. "Hey, you wanna come to the tower? It's a bit more quiet there."
Pep's eyes blew wide at the thought of visiting the inside of the Avengers Tower.
She nodded quickly, to which Stark chuckled.
Taking her hand, she blushed of course, he weaved them in and out of the crowd before they came outside. With a few motions of his hands, he was covered in his armor. Turning to her, he spoke, "C'mere."
Slowly, she came close and let him hug her before she let out a shrill, but short scream, and held onto him for dear life, quite literally.
They flew over the city, the lights looked beautiful in contrast to the pitch black night.
After a few silent minutes, they landed on the balcony of the Avengers Tower. She stepped aside as he slightly nudged her before a machine came out of the ground and removed his suit. It looked incredibly complicated.
A second later, he held her hand as he led them inside, out of the cold night air. He led them through the living room and kitchen, but only made it to the hallway before Tony turned to her.
Somehow, slowly, but also quickly, his hands came to the sides of her face. He inched closer before laying a lustful kiss onto her soft, red, plump lips.
To Pep, it felt amazing. Though, internally, as she melted into the kiss and wrapped her arms around his neck and moaned, she screamed that this was her first kiss.
Tony Stark.
Tony. Fucking Stark.
TONY FUCKING STARK!!
Stole her first kiss. And she was entirely fine with that.
The kiss was warm and rough as he licked her lip for entrance, to which she quickly gave. He lightly nipped her bottom lip before exploring. His lips were rough yet soft, and he tasted like alcohol, coconut, and metal.
Her hands tangled into his brownie cokored hair as his arms crawled down her face and to her back, to which he rubbed before lightly pulling on the strap of her dress
Immediately, red alarms went off in Pep's head. It wasn't until both straps were off her shoulders and he was trying to take it off her arm completely, that she pulled back and laid her forehead against his, "W-wait." She stuttered softly, inhaling deep breaths.
He looked worried as he peered into her dark green eyes and asked, "What?"
She bit her bottoms lip as tears welled up, /He'll be furious./ She thought.
She inhaled deeply before speaking, "I-I can't. I'm only 16."
That was the soft whisper that caused Tony Stark to step back. His face was blank as he stared at her, before it morphed into horror, surprise, then amusement. He smirked as he shook his head, "Well, I've done weirder things in my teens." He chuckled.
Curiously, and still a bit worried, Pep mumbled, "Your not mad?"
"No. Completely fine... We just won't be able to do some of the stuff I had planned for tonight, and tomorrow morning... And evening." He joked.
A blush crawled up Pep's cheeks at the sexual comment, but nodded.
"But, that won't ruin our night. You wanna see my suits?"
Her eyes light up immediately as she tossed her head up and down, furiously.
He chuckled at her excitement before taking her hand and pulling her down to his workshop. Upon entering, she gasped in amazement. It was a nerd paradise. All the tools, materials, and equipment she could ever need, all in one room.
Walking over to a contraption, that this author will never know how to build, she told him what it was.
He rose an eyebrow and nodded, impressed.
She ran around the room, labeling equipment before, in her excitement, she ran into Stark. "Oh, sorry." She laughed nervously, noticing his warm hands that held her arms to keep her from falling
"It's fine." He smiled before guiding her to one of his many workbenches and setting her down. He began the exciting process of explaining parts of his suit to her, his prototypes, and the such.
She took it all in stride, much to the surprise of Stark. Of course, there were a few materials that she was not familiar with, but other than that, she impressed and intrigued the multi-millionaire, playboy, philanthropist.
... This happened a year ago. I'm now 17, and living the life.
A/N: So, this is basically a introduction, or trailer, to a possible story that I'm thinking about writing on another site called Wattpad(Username: Lil-Loki). I have some of the plot down, but I'm tweaking on relationships.
Warning, this is officially NOT a fem!Peter x Harry fanfiction. I swear on a lot of dead family and friends' graves, it is not. I'm still working on the relationships, so this could be a fem!Peter x Loki, x Steve, or even x Bucky. So... Ya...
Anyway, the point of me writing this and showing it to you, is that I want you to decide on whether or not this would make a good story. I'd like you to read this and tell me if it is story material and if it could mature into a full blown fanfiction.
Also, this is my writing, so please do not copy this. As crappy as it is, and as inexperienced as I am, being 12, I like how I wrote this, compared to previous attempts, and would not appreciate it if you decided to copy this and claim it as your own. So please don't. Thank you.
Chaos,
Victoria☻
Chapter I need you to rate.
Hi! How good is this chapter?
Story I made a couple years ago.
CRIMINALS IN LOVE
CHAPTER ONE
I stepped out of the house, taking a deep breath of fresh air. I listened to the sound of the owls hooting and the bat's wings flapping. I watched as the fireflies lit up the night sky and as the stars twinkled brightly among the dark background.
"What a night." I breathed, as I slowly started jogging for the hills
My pace was slow but as I got higher I ran faster until I was in a full sprint.
My size wasn't bad. I was 5'7, and 105 pounds. So, I was skinny. But to be honest, I don't know how I maintain my weight. I can't be honest and at the same time say I eat healthily. If you get what I mean. My metabolism is higher than most, and I can exaggerate the "higher than most" part by 100.
I kept running, at small moments taking tiny sips of water.
Sorry, where are my manners? My name is Seemee Efren(C me-F run), I'm 16 and not only is my health a bit strange so is my appearance. I have deadly pale skin, a silverish white shade of hair, and emerald green eyes.
I enjoy running, biking, and sit-ups when it comes to exercises. In my free time, which is mostly all the time, I draw fictional creatures, fashionable outfits, and I love drawing and creating my own Animation and Manga. I also love to bake, which feeds my severe sweet tooth.
Um... Oh! I have one sibling, my older brother. As much as he is annoying, I couldn't live without him. But, a tiny detail I should mention. I'm adopted! So our appearance varies largely, very largely.
He's like every other boy, he has black hair and pale blue eyes. He is 16, we're a month apart, very muscular, and he is also 5'8. He has light chocolate skin and a tattoo on the back of his neck, it says, 'United We Stand'. At school, he is branded as the "Bad-boy". But in reality, he's just a huge softie. His name is Andrew by the way.
My mom and Jason are divorced. Andrew switches homes with them every other week. But, I stay with mom. I was actually the reason for the divorce.
You see, they found me in an alley behind a local Shop. I was around four and I was super thin, my hair was so matted to my head that they had to shave it off. One of my ribs was nearly broken and I had scratches all over myself. A sight would be an understatement.
I finally reached the top of the hill. It was very beautiful. I walked over to a large box and cooler I had left here years ago.
Inside was a black picnic blanket, 3 bottles of water, 2 salami sandwiches, 5 little boxes of grapes, and a magenta throw pillow.
Every night I get my daily exercise by running up this hill and running back down. But, sometimes I don't want to leave right away. So, every night I grab 1 extra sandwich, a bottle of water, and 2 extra grape boxes. I leave it here for the next night and so forth.
The hill I had picked was... How would you say, closed off? It was surrounded by trees at its base and only got thicker as you get higher.
But, at the top, there was a little clearing. I'd say it was 8 feet in all directions. In a circle-like shape.
You could say that this place was my... Escape. My refuge when things went wrong at home, school, or work.
My mom taught me how to cook. One day, a friend of my moms came over. I cooked that night!
Apparently, he really liked it and said he had a friend of his who owns a restaurant.
So, every weekend I go and cook there. I get 10 dollars per hour. It actually suits me pretty good. Better than what my allowance was, that's for sure. I got 5 dollars every other Friday! We're not even poor! But, something is better than nothing I guess...
Anyway! I laid the black picnic blanket down and grabbed my magenta pillow and placed it in the top left corner. I grabbed all of my Salami sandwiches, 3 grape boxes, and a bottle of water. I was really hungry. I haven't eaten breakfast, lunch, or dinner!
My day has been more than hectic.
FLASHBACKFLASHBACKFLASHBACKFLASHBACK
Wee Oh
Wee Oh
Wee-
I slammed my fist onto my alarm, probably breaking it. The sun was shining through the blinds, it hurts! Slowly rolling out of bed, I suddenly hit the floor, with a ringing in my ears.
Muttering a string of curse words that, thankfully, could reach my ears and my ears only.
I pushed myself off the floor. Striving and yearning to reach the bathroom door without passing in and out of consciousness.
In a quick few seconds, I somehow started kissing the floor.
Again, I pushed myself off the floor and headed to the bathroom.
I did my business and took a quick cold shower. I stepped out and turned to look at the mirror.
"Ooh," I mumbled in distaste, seeing my reflection.
My hair was partly matted down to my head, but the flops that weren't were lopped over on the other side and over my face. Which made me look like a zombie considering my skin tone.
I shivered.
I quickly grabbed my brush and combed my hair down. Since my hair reached to somewhere around my waist, I was able to get creative. I pulled it all together and the made a Fishtail braid and turned it into a bun. It was very pretty. I roughed it up a little bit, so it has a few strands of hair hanging around my face, just to give it this edgy type look.
I walked out of the bathroom and headed to my amber dresser. The wood on my dresser was very smooth and shiny.
Opening the dresser I grabbed my black skinny jeans, dark purple tank top, black combat boots, and brown leather jacket.
I ran to my side table and grabbed my backpack. I made sure everything was inside it.
My phone, charger, earplugs, notebooks, pens and pencils, my allowance, and last but not least... My poop Emoji pillow morphed with the purple Devil Emoji. It is so cute!
Finally done getting dressed, I rushed downstairs for some quick breakfast.
I was about to grab my lunch bag from the counter and my pop tart that was next to it. Before my brother grabbed me by the hand and dragged me out of the Kitchen. Thankfully, we made it to the bus, but my breakfast and lunch didn't have such luck.
After a long day at School, the bus dropped my brother and me off, a block away from our house.
"So, dad's coming over tonight. For 'dinner'." Andrew scoffed then sighed. He continued walking but leaned towards me, I proceeded to put my head on his shoulder. His dad only comes over for 'dinner', when he picks Andrew up.
I brought my hand up and rubbed his back in a circular motion. Not only is it stressful for him to constantly go back and forth between parents, it's stressful for me too.
Jason, Andrew's dad, wants nothing to do with me. Right after they found me, he wanted to put me in an orphanage. Mom said no because she said I might be tossed back and forth from homes, because of how I look. Just like most of the society, he thinks I'm a freak. But, who can blame him? He divorced mom after three years of me being there. Anny and I were 7.
"Anny, you know you don't have to go if you don't want to. You can help me at the Picardo's, on the weekends. I'm sure Mr. Fredick will pay you. He is a bit short staffed." I chuckled.
"Ya, but if I don't go, then dad will take it the wrong way. Then there will be no chance of getting mom and dad back together." He said reasoning. He let go of me as we got closer to the house.
I sighed, and put my hands in my pockets. We both walked in a sad but comfortable silence.
He doesn't understand, Jason will never like me. I would be more than happy to have his family back together, but I know he won't. Not if I'm here.
I stopped walking and looked down, Andrew, a few steps ahead stopped walking as well. He turned to look at me with worried eyes.
"What is it?" He asked, walking towards me.
I decided to voice my thoughts, "Andrew, you and I both know that Jason doesn't like me, right?" I asked, looking up at him. My tears were threatening to fall.
"Hey, don't cry." He said, coming up to hug me, but nodded his head to answer my question. I continued, "Well, what if I left?" He tensed. "I mean, you and your parents would be back together. You'd have your family again!" I said quickly. Tears were spilling out of my eyes, not coming under control.
Andrew quickly stopped hugging me and grabbed me by the shoulders, he looked me in the eyes with a look that read, 'What the hell are you thinking?'.
"Seemee, no! You have been with me most of my life! Dad was the one who decided to leave, not you!" He yelled, shaking me by the shoulders.
"But-." I tried.
"But nothing. You are staying." He said quickly. He wiped away my tears then grabbed my hand as we ran towards the house.
Within a few seconds, we were at the front door of our house. Anny turned to me and wiped away some of the remaining tears. I smiled up at him then took a deep breath.
I opened the door to see a sight that left me shocked. Inside my mom was leaning against the staircase steps, her hand trying, but failing, to protect her from being struck. In front of her, Jason had his fist clenched and reaching to hit her in the face.
I dropped my bag that was hanging loosely from my shoulders and sprinted for the vase that had peppermint leaves in it. I grabbed it then smashed it onto his head, right before he hit her.
He quickly turned to me, blinking many times, then he fell. He fell down from the multiple steps and hit his head again on the railing.
I looked towards my mom who was crying. Her hands were shaking as she grabbed the carpeted steps behind her. Her tan arms were bruised and cut, as well as her face. Her blonde hair was in chaos, with blood thrown in random places. Her pale blue eyes were red from crying.
I heard police sirens from behind me. I turn around and see Andrew tucking his phone back into his pocket, he nodded his head, then ran over to mom. I turned around to look at Jason.
His shaggy black hair was combed back, only a few strands hung loosely. His brown eyes opening and closing. His dark chocolate skin held no marks, which meant that mom hadn't tried to defend herself. Must have been caught off guard, once she figured it out, she must have been too scared.
"You'll pay for that, failure." He said, his voice strained. Hate, although, was clear. But when he called me a failure, it wasn't as if he hated me, though he did. It was as if, he knew something about me, I didn't.
After a few minutes, the police had arrived. They took Jason away, as well as mom. They said that Jason would go to jail, but my mom will go to the Hospital. Also, that we have to stay home until we are called for our statements.
I gave the police my phone number, seeing as we don't own a house phone.
"She will be okay, though right?" I asked the dark police lady in front of me.
"I'm sure she will be fine. Based on what I saw. All she got were bruises and scratches. Nothing that could permanently harm her." She said. She shook my hand then left for her police car.
I turned around and walked back to the house. Andrew was sitting on the steps, his head in his hands. He was shaking.
I slowly came toward him and sat down beside him. I put my arm around his back and situated him so he was laying on my lap. I took strands of his hair and twirled them around my fingers, while I rubbed his back at the same time.
I started humming a song I didn't even know. Leaning back against one of the steps, I leaned my head against the step above it.
About thirty minutes passed and Andrew was lightly snoring in my lap. I leaned forward and smiled down at him.
Slowly and carefully I took his head off of my lap and stood up.
In front of me lay a 16-year-old boy, who was heartbroken. That was when I noticed my pants were wet where my knees were. I frowned and went to my room and changed into a pair of black leggings, my white tank top, and my red Niki sneakers. I ran back downstairs and he was still there.
I lightly tapped him, waking him up, but only partially. I silently picked him up and put his arm around my neck. I helped him up the steps and to his room. I sat him on the bed and walked to his closet. I dug through his clothes, trying to find his pajamas.
"Ow!" I yelped. I pulled my hand out and sucked on my pinky, while I quickly looked towards Andrew who was still sleeping.
My hand hit something. I dug back in a searched for it. I was metal, I kept feeling, and leather. It was in the shape of an L. I grabbed it and pulled it out from the clothes.
"Oh no," I whispered. In my hands was a silver pistol.
"No, no, no, no, please God, no!" I kept whispering. I clicked the button that released the magazine. I counted the bullets.
"No," I whispered again. A bullet was missing. Nine out of ten bullets were in the magazine.
Turning the safe the On, I stuffed it behind my back.
Looking towards Andrew, I whispered, "What have you gotten yourself into, Andrew?" I asked.
I sighed then went back into his closet. After two more minutes of looking for pajamas, I finally found a white shirt and gray sweatpants.
I stood up and closed the closet. Turning around and walked to Andrew. I cleaned him up and took his dark blue jeans off(he wears underwear) and slipped his sweatpants on. I then sat him up and took off his bright blue shirt and slipped on his white one.
I slightly chuckled and smiled to myself as I laid him down and pulled the blanket so it was under his chin.
I sighed then walked out of the room to mine, which was next door. I walked in and went to my dresser.
I sighed and rubbed the bridge of my nose. Opening the door I leaned into the very back. Opening the secret compartment in the wood, I put the gun in, and closed it again, then closed the dresser. When I first came here I explored my room, I found that compartment and I have been using it ever since.
Walking out of my room, I closed the door. Running downstairs I grabbed the food. Then walked out of the house and ran.
ENDFLASHBACKENDFLASHBACKENDFLASHBACKENDFLASHBACK
That Time My Daughter Talked to a Stranger.
The day before my daughter Norah's fourth birthday, she foreshadowed a remarkable event.
I'd just picked her up from preschool when she cautioned me to mind the elderly person walking across the parking lot at a glacier's pace.
She went on to explain that she has a soft spot for mature folks: "I like old peoples the best 'cos they walk slow like I walk slow and they has soft skin like I has soft skin. They all gonna die soon so I'm gonna love 'em all up before they is died."
Sure it got kinda weird and dark at the end there, but I liked where her heart was.
I was struck by her thoughtfulness and empathy and posted that quote as a status update on Facebook when we got home. I had no idea how much she really meant it.
The following day — her birthday — again on the way home from school, she asked if we could stop at the grocery store to buy celebratory cupcakes for her and her six siblings to enjoy after dinner.
How do you say "No" to a birthday girl?
I popped Norah and her younger sister in one of those enormous and cumbersome grocery carts shaped like a car and headed toward the bakery. After we picked up the cupcakes, I stopped at a 'Clearance' shelf that caught my eye. While I was distracted picking up and then dismissing the bottles of almost expired Ranch dressing and cans of Ensure, Norah was busy standing up in the cart, excitedly waving and gleefully proclaiming, "Hi old person! It's my birfday today!"
The man was elderly, stone-faced, and furrow-browed. However, before I could "Shush" her for calling him an "old person" or ask the Earth to swallow me whole, he stopped and turned to her.
If he was troubled by my no-filter-having child, he didn't show it. His expression softened as he replied, "Well hello little lady! And how old are you today?"
They chatted for a few minutes, he wished her 'Happy Birthday,' and we went our separate ways.
A few minutes later, she turned to me and asked, "Can I take a picture with the old man for my birfday?" It was the cutest thing ever and, although I wasn't sure if he'd oblige, I told her we'd certainly ask.
We found the man a couple of aisles over and I approached him. "Excuse me, sir? This is Norah and she'd like to know if you'd take a photo with her for her birthday?"
His expression rapidly morphed from confused to stunned to delighted.
He took a step back, steadied himself on his shopping cart, and placed his free hand on his chest. "A photo? With me?" he asked.
"Yes, suh, for my birfday!" Norah pleaded.
And so he did. I pulled out my iPhone and they posed together. She placed her soft hand on top of his soft hand. He wordlessly stared at her with twinkling eyes as she kept his hand in hers and studied his skinny veins and weathered knuckles. She kissed the top of his hand and then placed it on her cheek. He beamed. I asked his name and he told us to call him "Dan."
840c1ebf931fd103b3677ce2ab5ede849caeeb33.png
We were blocking other shoppers and they didn't care. There was magic happening in the grocery store that day and we could all feel it. Norah and Mr. Dan sure didn't notice they were chatting away like long lost friends.
After a few minutes, I thanked Mr. Dan for taking the time to spend a bit of his day with us. He teared up and said, "No, thank YOU. This has been the best day I've had in a long time. You've made me so happy, Miss Norah."
They hugged again and we walked away. Norah watched him until he was out of view.
I'd be lying to you if I told you I wasn't a weepy mess after their encounter.
I was blown away by this meeting and thought maybe some of the readers on my Facebook page might enjoy hearing about it.
I posted the story and a photo of the two of them.
Later that night, I received a private message from a local reader who recognized Mr. Dan.
His wife, Mary, had passed away in March and he had been lonely since his beloved had gone. She wanted to let me know that she was certain his heart was touched by my little girl. That he needed it and it likely would never forget it.
I asked for his phone number and called him a few days later.
We made a visit to Mr. Dan's cozy and tidy house — reminders of Mary still proudly displayed everywhere you look. He had gotten a haircut, shaved, and was wearing slacks and dress shoes. He looked ten years younger. He'd set out a child's table, blank paper, and crayons out for Norah. He asked if she'd draw some pictures for him to display on his refrigerator. She happily agreed and went right to work.
We ended up spending nearly three hours with Mr. Dan that day. He was patient and kind with my talkative, constantly moving girl. He wiped ketchup off of her cheek and let her finish his chicken nuggets.
4c9b2eb29ccca1a9eb97e25d41207b5d41c4aaf1.jpg
As we walked him to his front door after lunch, he pulled out a pocket knife a cut the single red rose blooming by his porch. He spent ten minutes cutting every thorn off of the stem before handing it to his new friend. She keeps that rose, now dry as a bone, in a Ziploc bag under her pillow.
Norah asks about Mr. Dan every day. She worries about him. She wonders if he's lonely, or cold, or has cheese for his sandwiches. She wants him to be okay. She wants him to feel loved.
Mr. Dan thinks about Norah, too. After another recent visit, he relayed that he hadn't had an uninterrupted night's sleep since his wife died. He told me that he has slept soundly every night since meeting my girl. "Norah has healed me," he said.
That left me speechless and my cheeks wet with tears.
Seventy-eight years separate these two people in age. Somehow, their hearts and souls seem to recognize each other from long ago.
Norah and I have made a promise to see Mr. Dan every week — even if it's only for fifteen minutes, even if only for a quick hug and to drop off a cheese danish (his favorite!).
I've invited him to spend Thanksgiving with us. He's part of our family now. Whether he likes it or not, he's been absorbed into my family of nine and just like Norah said, "we're gonna love him all up."
Sometimes talking to strangers can lead to beautiful new beginnings. Give it a try.
Watch video on http://community.today.com/parentingteam/post/untitled_1476901511
Share away if you liked!
I just wanted to express how I've been feeling recently part 2
2 days ago on Friday
I told a girl which i had a crush on that i liked her. That was such an emotional rollercoaster of a day. This girl is CONFUSING, so let's see the context if all this, her friends told me that she liked me, They always make jokes and say that we should be together, but i once gave her a philosophical essay in the form of a flower and she didn't say shit, This might mean that she was too shy to tell me anything or that she didn't care but most likely a mix of both.
The letter(shitty photos taken by my sis without my permission which have come in handy now that I'm reciting this story):
What was written in it (French):
"Tu m'as dit que tu "connais tes capacités" donc tu connais les choses que tu ne peux jamais faire, comme devenir astrophysicien par exemple. Je suis d'accord qu'il faut savoir ses capacités physiques et mentales mais je sais aussi que tu es capitale de faire beaucoup plus que tu imagine. Il faut pas te limiter, tu es intelligente. investit 2h(1h ey 45 min) de ta vie dans la lecture du livre dont je viens de te parler pour la 10ème fois et tu comprendras ce que je te raconte. Presque toutes les  grandes personnes de l'histoire pensaient dans une façon similaires. C'est à cause de leur façon de penser qu'ils sont devenus des grandes personnes et pour apprendre cette façon de penser et comment le simuler, commence à lire le livre. Mon philosophe préféré a dit que nous n'avons pas trop peu de temps, mais nous en perdons beaucoup. La vie est assez longue ; elle suffirait, et au delà, à l'accomplissement des plus grandes entreprises, si tous les moments en étaient bien employés. Mais quand elle s'est écoulée dans les plaisirs et dans l'indolence, sans que rien d'utile en ait marqué l'emploi, le dernier, l'inévitable moment vient enfin nous presser : et cette vie que nous n'avions pas vue marcher, nous sentons qu'elle, est passée. Voilà la vérité : nous n'avons point reçu une vie courte, c'est nous qui l'avons rendue telle : nous ne sommes pas indigents, mais prodigues. J'espère que je pourrai suivre ces mots dans la future mais dans l'instant j'ai beaucoup d'habitudes mortelles. Il faut vivre sa vie correctement, lire des livres de philosophie est de devenir plus sage et de résumer les expériences non scientifiques des morts dans nos têtes pour les conserver. Je ne te dis pas de lire que cette livre mais de créer une habitude de lecture philosophique, PNL(programmation neuro-linguistique/autosuggestion) et en général des œuvres non romanesques.
-LUCIFER Beelzebub Satan"
Before i talk about how i told her that i liked her on Friday let me give you a summery of the circumstances surrounding that day... I got my pencil case stollen on the day where for the 1st time i kept in it a flashdrive along with a 50€+ piece which connects the flashdrive to my phone, and i had music on the flashdrive for an acrobatics play me and my friends had to prepare for sports class (90% of the work was done by me lolz). So when i arrived at school, that morning, and 2 girls told me that my backpack was open I gave my backpack and sports bag to school workers that open the door and welcome students in, i preceded to miss my 1st class running trying to find the pencil case, didn't find it, and whilst looking for it i traced my steps back home where my dad gave me 3 pens, I came back to school and after getting my things back at the schools aid room where you ask questions n' shit,  I grabbed one of the pens and stabbed my hand 3 times so hard that it left 3 dents in my hand which started pouring out blood. I'm never gonna forget the horrified facial expressions when a kid saw me doing that with absolutely ZERO facial expressions of pain or discomfort on my face lols.
later on in the day i tried to cover them up with satanic drawings, which in my opinion looked cool and which might have made me look less shy whenth covering my face with my hands from shyness around the girl. You know because Satanists are hard?!? I still have left overs of that drawing and scars on my hand. Here's a pic that i took whilst telling all this to a friend yesterday about 24h from the initial infliction of the wound when about 50% of it was gone and heald:
Believe me that when using a pen you have to stab your hand REALLY hard to get it to bleed. Stabbing yourself is stupid. But it was because of frustration. It is better than cutting myself or banging my head on the wall. Well after loosing the bag and then the pencil case i was frustrated to the point where i did that, atleast it was a reasonable method of self harm, one that doesn't do much damage, the scars are already 70% gone. No big deal. If you want you should comment on the drawing not the stabbing, because it is annoying when people talk about shit like that and say "I'm worried about you" or "that's stupid", It is annoying so don't do it OK? It is my body and I'll do whatever stabbing, cutting, burning, hanging i feel necessary. Saturday night after going to the hospital i found out that i also broke my ribs after falling on my back during the acrobatics play which explains why i had a lot of stomach and back pain on Friday. So with a stabbed hand full of satanic drawings and broken ribs let us continue with what happened on Friday :)
So Friday we both were going to her place so she could give me things i missed whilst sick and absent from physics class on Tuesday. I was too anxious the whole way so didn't say much. We talked about anime, one punch man... i told her on the way that i had something to tell her but then told her something completely different because i was too shy and she was like "oh that was it?", then i said "no you'll see" and changed the subject. Ofcourse i never mentioned what i was going through, according to @Lucifer_ no one likes a "macho guy who hides his tears" which is what i am IRL but who cares i am me.  Then we went to her place. I took photos of the papers then tried to waste time for like 2 min to get the courage to say it. This is when i told her, the exact phrasing of what i told her was. "I adore you and i think about you often but i was too anxious to say so" she turns around and asks me what did i just say, i repeat the same with a stutter at 'nervous'(meanwhile a big ass smile is on her face) then i tell her to have a nice vacation, she tells me likewise and i step out the house, all this in the span of like 35-50s so it was pretty quick. Her reaction was still confusing as always but i still feel like i accomplished something. Still not sure if she likes me or not but her facial expressions seemed to point to the latter.
I don't have any expectations that she might like me back or want to go out, that way i avoid disappointment. She might have wanted to tell me something or whatever but i just said bye so i can keep the feeling of accomplishment in case what she was gonna say was negative (but thar seemed unlikely from her facials expressions). That day was truly cancer so i just wanted to make it better. By the way alongside the "i have something to tell you"...(her)"that was it"...me "no you'll see" thingy which might have been creepy(don't know) is something from which comes my worst fear, that she was just nervously smiling because she thought I'd kill her, torture her and rape her lols. Because on the way to her house i asked her what she thought of me And she said "well you are nice and all but when you talk about ways of torturing people and stuff like that you come off as just a bit weird" And i am like "well i just do that to see the reactions of people I'm talking to"
I'm toooooootally not a psychopathic homicidal lunatic. I'm naaahhht(reference to this :
 
)
Ok the end. Weird follow up but still uplifting in some sorts. By the way i am working on replacing everything i lost, one of which are the 2 sticks, i cut a tree branch and started sculpting it to fit the desired proportions:
Now i just have to do the same again and I'd have gotten 1 thing out of the 10+ things i lost back. Oh right i also ordered some
Headphones that'll arrive in like 2 or 3 days.  Life sucks but hey you only get 1 am i right? time to get my shit together. Right now after rereading this post and posting it whilst taking a break from organising my room because of the stomach pain I'm experiencing I'll just continue organising my room lols
Thanks for reading
EXTRA
Compilation of cut outs from $UICIDEBOY$ lyrics that i sing so much, making my throat hurt more than the make-shift nooses i try on:
"Leather belt around my neck feels soooo better than the rope i had before, the result's the same but now I'm comfy when i go"
"Locked in my room, 4 black walls, tie the noose, no recall, no resolve, fuck withdrawal, rather shoot up till i feel"
"I'm matter but i don't matter"
"Blood spilling in my motherfucking pimp cup
Used to love the bitch, now she sucking other dicks
So I cut my fucking wrists
Feel like a puddle of piss
$uicide, death of me who gives a fuck
No one"
"I am the Lord of loneliness
I'll hold my breath
Just spoke with death
He said he hopes for the best
Told him I'm ropin' my neck
Then I woke up chokin' from the hole in my chest
Somehow I manage to function and hope
Every day got a lump in my throat
That's them pills swallowed whole
Smoke a blunt and then fuck all these hoes
End up humpin' they throat
Get the fuck away from me
I hate all of you, faithfully
This world was never made for me
Thankfully I'm trained to see
Past all the lies and righteous sins
I'll shank my knees then walk the plank and freeze"
"Roll up and I'll light a fucking match to the gas, no gas mask
Make it splash and all of a sudden I'm getting ashes
Lasting more than I can fathom
Mass appeal is real it seems
Mass didn't appeal to me
Six, six, six
Wrists glisten cause of slits
Heads missing so I split
Driven apathy, actually traffic
No tragic car accidents happen
You're just a fucking blip
It only matters cause we're matter
Scattering around a hole that gets blacker"