Search
36 result(s) matching "cure", (0.04 seconds)
What will happen to Mankind if we keep on taking uncountless pills to cure diseases?
Some time ago I read an article which concluded that by 2020 the rate of diseases would probably raise on the most-developed countries due to an excessive pills recurrence.
To understand this we have to take a closer look to the living organisms that constitute the illnesses and how they react to a constant threat, as a comunity.
Once you take a dressing to fight the flu (for example), you are killing most of the disease, but if there's an interruption, only the most resistant bacteria will survive.
As soon as that surviving bacteria remains, it will start to reproduce very quick in your affected area.
And here starts the danger: the very next generations of bacteria will be exactly equal to its progenitor. And no matter what the quantity of (medical) drugs you'll take this resistant generation will keep reproducing untill endangering your whole body trought an infection - This will happen if you don't change the medicine for your disease.
This expains why people have different reactions in some medicament. Also explains why a lot of medicament have no longer effect on some people.
Anyway, this is a vicious cycle and the more this cycle is repeated, the fewer options we'll have to fight this invisible danger.
What do you think, will doctors will find a way to win?
Looking for females to be hypnotized.
As the title suggests, I am looking for females to be hypnotized. I would prefer if it was an ongoing thing, since I need practice with hypnosis itself, and the effects of said hypnosis can range from hallucinations, different mindsets and going as far as being in control by the hypnotist, which in this case would be me. There's a lot more that can be done, but it's more fun to just hear suggestions from those interested. It does not have to be sexual hypnosis, not at all, but it is an open option for those who are into that sort of hypnosis. All in all it is mostly for educational purposes, and perhaps you as a subject could learn something as well, after all using hypnosis, it is possible to cure some kinds of addictions and mental issues, however such things are not cured instantly, and may take weeks to be "conditioned" before being cured. Still, it does not have to be therapy-type hypnosis, it can be one merely for entertainment, for both of the parties. As a hypnotist I value trust and consent, so I would be honest with my intentions, and would do things you would be willing to do, nothing else. A short/long chat is also an option you can go with, if you are feeling uneasy doing it with me, since I am a stranger to you, so you would need to gain some trust first.
Who would like to become a moderator to control TalkwithStranger ?
@kξk said in Who would like to become a moderator to control TalkwithStranger:
@alwaysstranger
I also can go out to people telling them that "They are stupid"
I don't say that for no reason. They have to say something extremely stupid + be proud of it and then call me stupid before i say something like that. It's rare. I usually attack ideas not people so I'd like to see if you have any examples where i did something like that and it was unjustified. SPOILER ALERT!!! you don't have any examples
And telling them "your life is shit"
And of course that's taken out of context. How about you show the texts in between those where you curse at my parents and call them goat fuckers and what not. You started saying fucked up shit to ne wayyyyy before i told you anything. Infact I'm 99% sure that directly before you said one of those things you said "she's a goatfucker" or something after i explained to you that my mom is an activist who has saved a lot of lives with her work and has their names documented.
but then saying that "meditation" is the cure for my "ignorance and hatred"
I don't remember but i think that I never said that meditation is the cure for your "ignorance and hatred". I suggested it to you on a post where you said you needed someone to talk to. But you are hateful and clearly ignorent of emotions. You have a lack of empathy for anything you do and you MIGHT have sociopathic or psychopathic tendencies
just because some phoney said that
Oh sure dude. Now curse at the depressed or curious ppl i suggested the meditation to. 10/10 helping your case.
Lopez is a nice dude, but realistically he is fake, all his shit is fake, he read less than 100 books, he even admitted it in a video, and shit.
No he didn't. Don't just pull out information and diss a guy who's better than me, you and everyone on this site combined
And his steps are there for him to make money, not to help you.
He already had money before the YouTube thing. He owns a company and compared to it YouTube and his social media things don't make him that much money but most importantly they get other ppl more money than he gets from selling them of course.
how many ounces in a cup and how many ounces in a pound?
@thestrangest said in how many ounces in a cup and how many ounces in a pound?:
You do realise that we're talking about what more likely to end human life. If global warming was the reason you do realise that'll take at least another 100 years from now but with AI 25 years is the minimum
This is with respect to my earlier answer "Depends where you're living", so it's fathomable to think people living on the coast will experience more intense storms and face a higher risk of mortality. (https://www.gfdl.noaa.gov/global-warming-and-hurricanes/)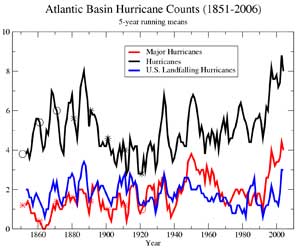 1st You do not realise that as much as CRISPR would be widespread in the near future, these types of big genetic modifications are still tricky. It will take another 30 years before bioterrorism could possibly become a thing right? And even then that wouldn't easily constitute the end of all human life because just as easily CRISPR could be used to create a life erasing virus it could be used to create an antidote. An astroid hitting earth in the next 100 years would have been detected by now and by then we would probably be an interplanetary species.
I think you're underestimating the rate at which CRISPR is spitting out new knowledge into the world. (https://www.elsevier.com/research-intelligence/campaigns/crispr)
It's terrorism for a reason, consider that we haven't completely wiped out all computer viruses. It takes time to develop a vaccine or cure to any pathogen, and if bioterrorists really wanted to make something tricky, it could take a long time to cure it.
EDIT: forgot to address the asteroid point, here's a quotation from NASA (NEO - near earth objects)
"With so many of even the larger NEOs remaining undiscovered, the most likely warning today would be zero," NASA informs us. We would see nothing at all until suddenly, just as the impact occurred, we noticed a "flash of light and the shaking of the ground as it hit." Then poof.
(https://www.forbes.com/sites/erikkain/2013/01/10/we-probably-wouldnt-even-see-a-doomsday-asteroid-until-it-was-too-late/#3fc3c5737735)
That is not how it works. Not only would cutting all electricity all over a country immediately result in a lot of deaths because of our dependence on water, food and other things that could only be accessed using electricity if that's what you meant by cutting electricity but AI would definitely not be dumb enough to somehow let us just cut off electricity, AI would most likely be.
Currently our technology is still tame enough that AI couldn't just use robots to build itself and its power source a nice bunker to defend itself without us knowing. Worst case scenario we nuke the facilities supplying power to it, assuming another country nukes us (AI shouldn't have access outside national borders, and if it did grow this capable, I'd imagine we'd shut it down much sooner).
Assuming we could cut the electricity, we should be able to cut AI off the grid relatively quickly and restore power to essential services. If you want to argue there's a risk involved, ... considering that the tradeoff is the end of the world, I think it's justifiable to cut the power. Also, it's feasible that water could still be conveyed to a large extent just by gravity flow, there would only be some places that would experience outages.
Do i really have to explain how stupid this is. We Most electronics are already made out of materials that can't rust so why would we degrade quality of materials for AI
Mainly saying if AI uses drones to hunt for humans, it's feasible that they wouldn't last indefinitely from risk of rusting. (https://forum.dji.com/thread-57238-1-1.html)
Depression and anti-social issues. We all need help.
Fuck my life. Here we go again
@sir-devil said in Depression and anti-social issues. We all need help.:
It will take around 200-300 years

That's just a speculation. It might take longer. Then again, 300 years is too long of a time. With the current direction the world is going on, it way too long. There's a lot of chance for many things to go wrong within that time period. I said that it would take more than 200 years but actually, it's just the time required to pump enough CO2 and other stuff to melt its polar ice caps. There's a chance that the artificial atmosphere won't hold up. Even if it holds up, there' nothing one can do about the missing magnetic field.
500 years would not be much. If going interplanetary on a planet where we can comfortably stay takes 1000 years it would be good enough. My point is that aslong as we move some people to mars even if they can't live there comfortably then we won't go extinct if something bad happens on earth
Didn't i say " X will happen,.... Y will happen and L will happen ASLONG AS NOTHING HORRIBLY BAD HAPPENS before X date" like a hundred times

No, you said that things I suggested are unlikely to happen which is in line with my statement.
I said both. I actually said that atleast 2 times
Example:
WHAT is not confirmed to happen. In my 1st statement i only said "Definitely". We are definitely going to mars, curing aging, becoming able to do advanced genetic modification and what else did i say. As long as nothing horrible happens before the end of the 23rd century all of that will definitely happen
leaving the possibility of a disaster open along with your statements of nuclear being unlikely. Then when you provided stats and whatever i said k a nuclear disaster isn't too unlikely
They're unlikely.

Now you are contradicting yourself.
Where did i say "They're unlikely" in my previous reply? I did not
Yeh but anti-vaxxers are rare, right. When it comes to big outcry against something like stem cell research it's always religious people

Now, this hilarious and sad. They have brought an outbreak of measles which was cured years ago.

https://www.wired.com/2017/05/anti-vaxxers-brought-war-minnesota-came-measles/
http://www.independent.co.uk/news/health/doctor-blames-andrew-wakefield-son-catching-measles-vaccine-mmr-autism-anti-vaxxers-measles-a7813001.html
This is sad but doesn't prove that anti-vaxxers aren't rare. Just proves that a significant enough quantity of them exists. How many anti-vaxxers are there
Do i really have to. This can't be the first time you've heard about religious people opposing embryonic or normal stem cell research. I'm not going to provide statistics you go do your homework. Here's a simple explanation of what's happening

They oppose stem cell research but are they the major reason for underdevelopment in Stem Cell Research?
YES
You said that they are holding it back but how?
Banning government funding in the US for like 10 years, having religious leaders like the pope being against embryonic stem cell research, and still having "religious activists" working against it . Watch the fucking vids I'm not an expert on this shit
Are they actively preventing or disturbing the research?
YES
I said that I'm not able to find any source for it. I'm repeating your statement to yourself.
The videos are notable sources from the first video being a neurologist and philosopher talking about the topic and the others coming from science shows. They all say that about religion. You should fucking watch them instead of asking questions already answered in them. All i know is that government funding was banned for like 10 years for religious motives starting from when G. Bush signed the ban to when Obama lifted it, that there are still protests against the research today, that muslim leaders are against the whole idea of stem cell research and that the pope is against embryonic stem cell research
You made the statement. You have the burden of proof

You are contradicting yourself again.
NO. You do not pull the "burden of proof" card o justify your ignorance on a topic 8/10 adults know about. You are being obnoxious. The videos were generous enough. If you are too lazy to watch them? Good for you. You want text to read? Look for it yourself